Lipscomb receives prestigious John Templeton Foundation grant award for Tokens Media
Kim Chaudoin |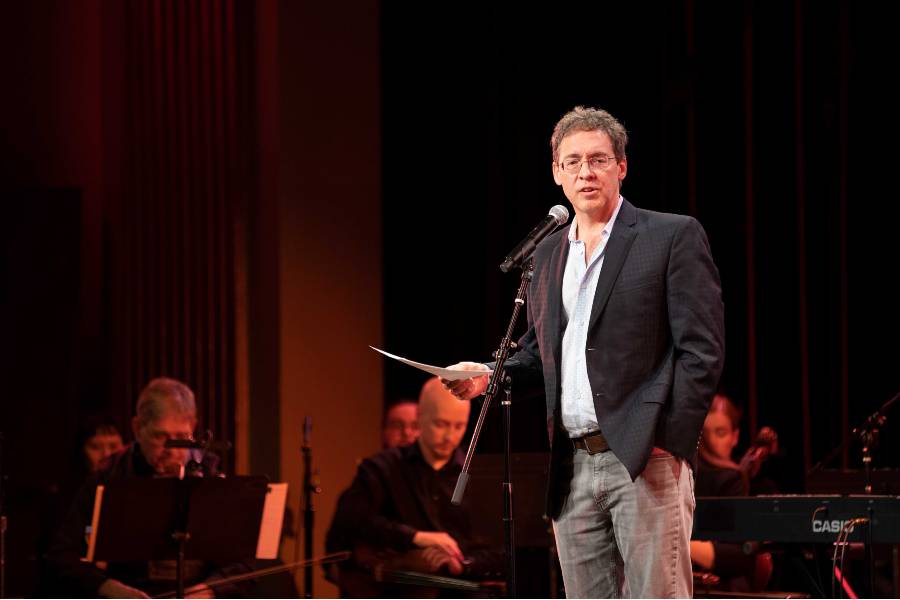 The John Templeton Foundation, a philanthropic organization that supports leading scientists, philosophers, and theologians from around the world, has awarded Lipscomb University a grant for Tokens Media. 
The Templeton Foundation grant will provide funding to grow the reach of Tokens Media offerings, which includes a philosophical and theological variety show hosted throughout the Nashville area, along with a podcast and online shows. The grant will help Tokens expand its programming and content, and develop a strategic marketing campaign.  
"We are thrilled to have a partnership with a world-class organization such as the John Templeton Foundation," said Lee Camp, Lipscomb professor of theology and ethics. "The Templeton Foundation is the premier funder of work in religion and science as well as of research in virtues and character formation, which aligns closely with the mission and purpose of Tokens. Their funding areas are an ideal fit with the conversations we seek to convene, and the dialogue we work to facilitate. We're delighted."
Tokens was founded in 2008 by Camp as a live, staged variety show, which premiered on the Lipscomb University campus. The show has become beloved by audiences ever since. The show began a new season of growth and expansion with the formation of Tokens Media LLC in 2019. In 2020, the Tokens podcast was launched, which led to a partnership with Nashville Public Radio for weekly public radio broadcasts. Just last week, Tokens Media expanded again with the acquisition of Great Feeling Studios, owned by Jakob Lewis and Luke Tidwell. Tokens plans to expand syndication of the show nationally in 2023.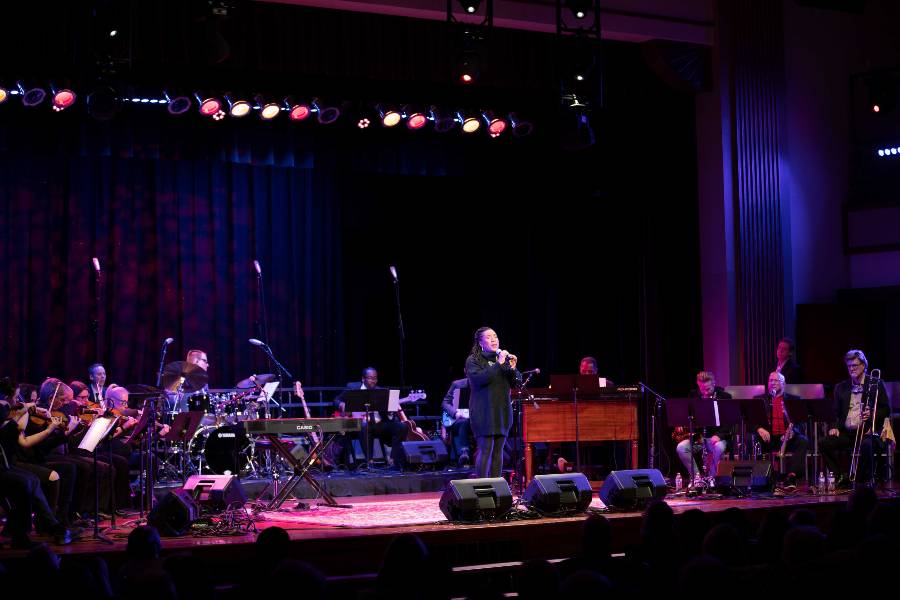 "The relationship with the Templeton Foundation has been developing for a long time, and we are grateful for their support of this program," said Robyn Saakian, director of Lipscomb's Office of Research & Grants. "We are especially thankful for John Cunningham who leads the Foundation's public engagement efforts, for his leadership and vision for how we can help spread the conversation and work on these important topics by supporting Tokens."
Camp serves as host and executive producer of Tokens, which he said arose out of his work as an academic. "Early in my teaching career, I'd do these lectures on war and peace or social justice or poverty and my students would say, 'hey, have you ever heard this Bob Dylan song, or this Woodie Guthrie song, or this Switchfoot song?' I saw the connections they would draw to the pressing issues of our day with the singer-songwriter greats," said Camp. 
His lifelong passion for music fueled his interest in live performances. While Camp pursued a Ph.D. in ethics at the University of Notre Dame, he grew increasingly moved by the power of the arts. In time, Tokens Show was conceived. Camp describes it as "part theology lecture, part cultural analysis, part radio show, part conversation and part good music." Since that time, the show and podcast have featured world-class, award-winning musicians, artists, poets, authors and leading intellectuals, geared especially around questions at the intersection of public theology, social ethics and human flourishing. For more information about Tokens, visit tokensshow.com.
The John Templeton Foundation
Founded in 1987, the John Templeton Foundation supports research and catalyzes conversations that inspire people with awe and wonder. We fund work on subjects ranging from black holes and evolution to creativity, forgiveness, and free will. We also encourage civil, informed dialogue among scientists, philosophers, theologians, and the public at large. Our aspiration is to help people create lives of meaning and purpose and to become a global catalyst for discoveries that contribute to human flourishing. With an endowment of $3.9 billion and annual giving of approximately $140 million, the Foundation ranks among the 25 largest grantmaking foundations in the United States. Headquartered outside Philadelphia, our philanthropic activities have engaged all major faith traditions and extended to more than 58 countries around the world.