Lipscomb mourns the loss of former board member, friend Ray Jones
Kim Chaudoin |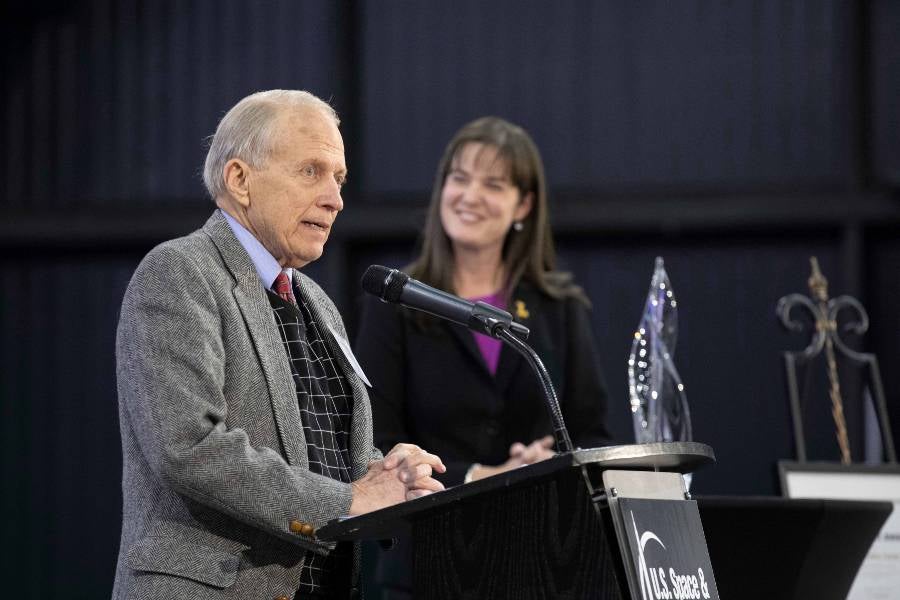 Former trustee Raymond B. Jones is being remembered today as a longtime friend and supporter of Lipscomb University and a light to all those around him.
Jones passed away on Friday, July 15, as a result of an ATV accident. Jones, of Huntsville, Alabama, was known for his love of the outdoors and working on his farm. He was 87.
"Ray Jones has impacted countless numbers of students through his vision, gifts and service to Lipscomb. He leaves a legacy that will continue to influence generations to come," said President Candice McQueen. "Ray has been a light to the Lipscomb community and to everyone around him. His strong belief in the importance of a faith-based education made him a valued partner in our work at Lipscomb. He has been a blessing to countless individuals, and he will be deeply missed."
A significant supporter of Lipscomb for decades, Jones served on the Lipscomb Board of Trustees from 1983-2007. Jones and his wife, Libby, led the charge in 2002 to first establish a school of engineering that grew into a college at Lipscomb that bears his name.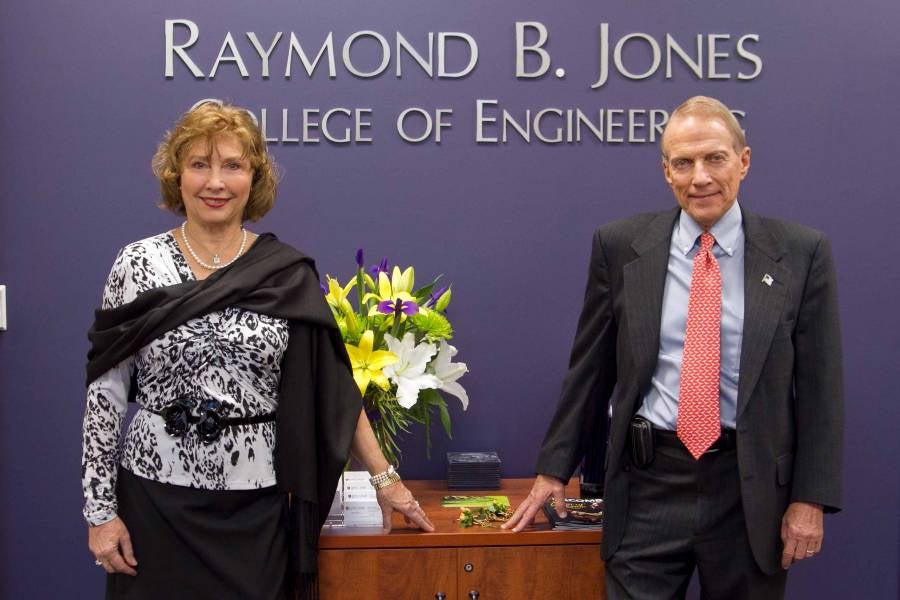 Today the Raymond B. Jones College of Engineering offers ABET-accredited degrees in civil, mechanical and electrical engineering. It is a growing and vibrant program with more than 200 students in the program this past school year. Just as faith has been an integral part of every aspect of his life, Jones had a particular passion for the integration of faith into engineering education. As such, they have been strong supporters of Lipscomb's Peugeot Center for Engineering Service in Developing Communities and have continued to support that work year after year. 
They have been excited to see Lipscomb engineering students serving others with their engineering talents in Central America, in Africa, and throughout the United States. Today, hundreds of Lipscomb Engineering graduates are not only delivering excellence in their work for organizations like Lockheed, Boeing, Jacobs, SpaceX and others, they are carrying with them a passion for serving others based on Jones' vision and generosity.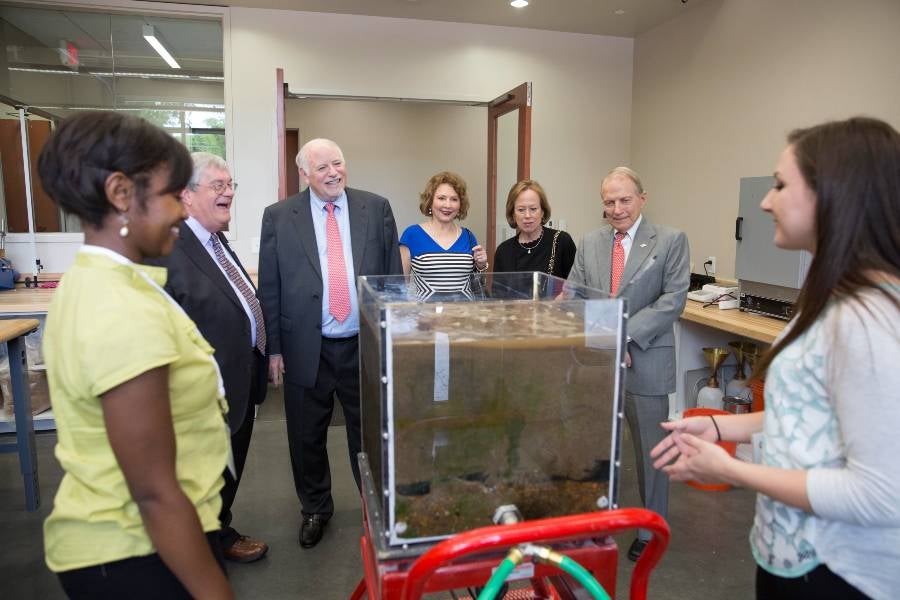 In January, Jones, along with his wife, Libby, was the first recipient of Lipscomb's Shining Light Award, awarded at the Be A Light tour stop in Huntsville in recognition of his service to Lipscomb and for the many ways he was a light to those around him.
In addition to their service to Lipscomb, the Joneses have served their community and state through service in numerous boards and ministries and have ministered to others through Mayfair church of Christ in Huntsville. 
Jones is survived by his wife, Libby; daughter, Lisa, and her husband, Mark Yokley, who served as a member of Lipscomb's Board of Trustees from 2007-2019; daughter, May and her husband Mike Patterson, and son Raymond B. Jones Jr. and his wife Kristy along with several grandchildren. Many of the Jones family are Lipscomb alumni. 
Visitation with the Jones family will be on Wednesday, July 20, from 4 to 6 p.m., followed by the funeral on Thursday, July 21, at 11 a.m., both at Mayfair Church of Christ, 1095 Carl T Jones Dr SE, Huntsville, Alabama. The funeral service will be streamed live at www.mayfair.org.
In lieu of flowers, gifts may be made to the Mayfair Church of Christ (World Bible School or Local Missions), Lipscomb University (Raymond B. Jones College of Engineering), Huntsville Hospital Foundation, or the charity of your choice.