Lipscomb Literacy series partners with Nashville Reads to host author Yuyi Morales
Janel Shoun-Smith and Logan Butts |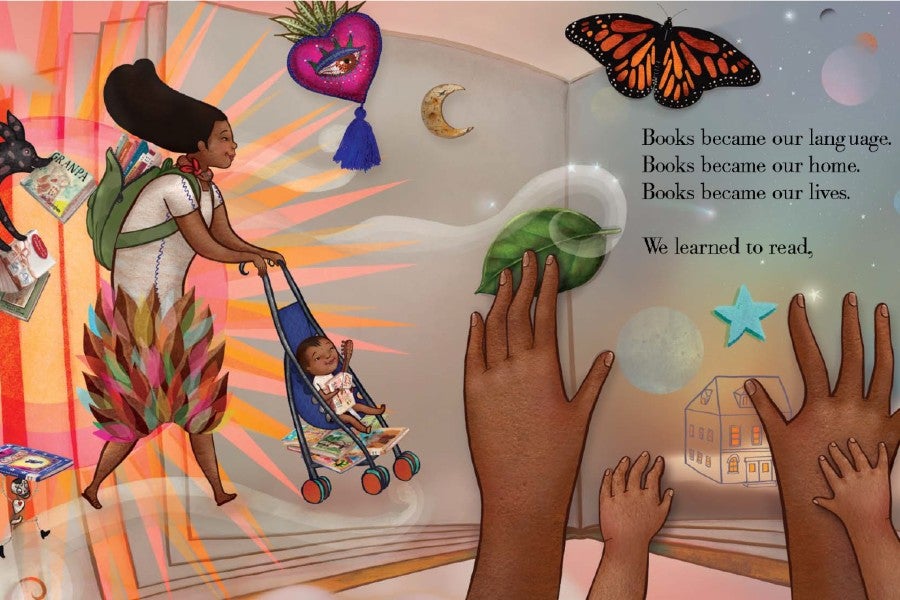 The Lipscomb University College of Education's annual Lipscomb Literacy: Building Equity and Engagement series is partnering with Nashville Reads to bring renowned children's author and illustrator Yuyi Morales to Nashville.
On March 30, Morales will speak to Metro Nashville Public School students about her book Dreamers in a virtual event slated for 9:30 a.m. followed by a session for the general public at 6:15 p.m. 
To watch the virtual discussion, tune in to the Nashville Public Library YouTube channel or Facebook page.
In the coming weeks, Lipscomb's College of Education will be partnering with MNPS libraries to distribute copies of Morales' books and bookmarks to local students in the buildup to the discussion. 
Dreamers, designated as the official 2020-21 Nashville Reads selection last January, was a finalist for the prestigious Pura Belpre´ illustrator award. The book centers around a tale of immigration and the transformative power of hope found in public libraries. 
The story was inspired by Morales' own experience as an immigrant to the United States. Born in Xalapa, Mexico, where she currently resides, she lived in the San Francisco Bay Area for many years. For Morales, her library, the Western Addition Branch of the San Francisco Public Library, was a gateway to a new way of life. This experience of being an immigrant to the United States, and how her library helped her learn English, form the basis for her illustrated children's book.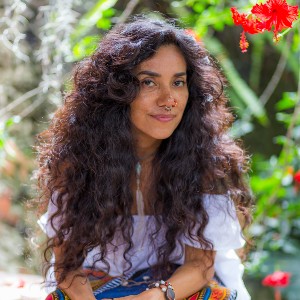 "We are particularly excited about the programming we can develop around Dreamers as the city-wide read," said Julie Simone, one of the coordinators of the Lipscomb Literacy Initiative. "Unlike anything we've ever chosen before, Dreamers provides engaging opportunities for multi-generational literary experiences, where the words and pictures inspire readers to share their own stories and create their own books." 
Simone, an instructor with Lipscomb's College of Education who originally included Dreamers within her stable of books recommended to teachers across the state as part of the state's Read to be Ready education initiative (2016-2019) and who also promoted the book to city officials, said "there is something magical when you see pictures and read at the same time."
"The pictures depict the author taking her son to the library and all the books they read is a powerful message of how all families are an important part of their child's literacy development and that libraries provide access, connection and support," said Simone.
"There is a misconception that picture books are just for kids, but they are for everyone," she said "They have really big themes, so there is a lot to discuss with your children. You can read the book all together as a family, you can read it virtually over FaceTime or practice partner reading, where children take turns reading and discuss what they read."
Lipscomb Literacy: Equity and Engagement is an effort of the Lipscomb College of Education to bring award-winning authors to campus to speak to Nashville's students and to provide each child with a copy of their book. In the past few years, this effort has been part of hosting Kwame Alexander, Jason Alexander, and Margot Lee Shetterly, bringing hundreds of Nashville's school children to Lipscomb's campus to see the authors.
Nashville Reads was founded in 2012 as a collaboration between the Mayor's Office, Nashville Public Library, Nashville Public Library Foundation, Parnassus Books, Humanities Tennessee, and BookPage. The initiative was created to encourage reading, provide access to books and activities, and reach the diverse audiences that makeup Nashville's growing community. 
"At Nashville Public Library, we take great pride in helping our newest residents find happiness in their new home through free ESL classes, the Pathways for New Americans program, bilingual Story Times, and other initiates," Andrea Fanta, NPL's special assistant for marketing and communications, said. "That's why I can't think of a better choice for this year's Nashville Reads than Dreamers. 
"Yuyi found hope in a place she didn't expect - her public library. Entranced by the library's children's books, she began to teach herself English reading them to her son. She also wondered if maybe, one day, she could make her own. Born out of those experiences, Dreamers represents a fantastic opportunity to foster understanding and compassion for our neighbors." 
Lipscomb University is a leading partner in building literacy, equity, and engagement in our community. The College of Education continues to promote literacy, equity, and engagement by preparing candidates to be literacy experts in their classroom, volunteering in the community through presentations, workshops, and direct service with educators and students, and hosting author and literary events for educators, students, and families.