Lipscomb grieves the passing of campus legend in chemistry education
John Thomas Netterville was instrumental in building Lipscomb's strong science programs from the 1950s to the 1970s.
Janel Shoun-Smith | 615.966.7078 |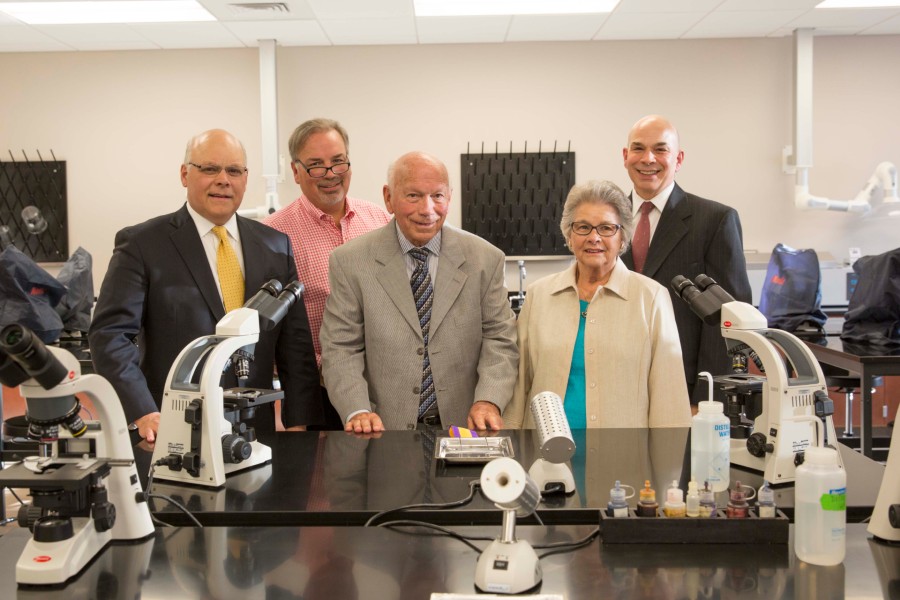 The Lipscomb University community mourns the death of one of its Lipscomb Legends, John Thomas Netterville, who was instrumental in building Lipscomb's strong science programs of today starting in the 1950s.
Netterville passed away on June 27 at the age of 89. During his career, he served as Lipscomb's chemistry department chair and taught science at Lipscomb Academy. He also co-authored eight college chemistry textbooks and served as the Superintendent of Schools in Williamson County in Tennessee.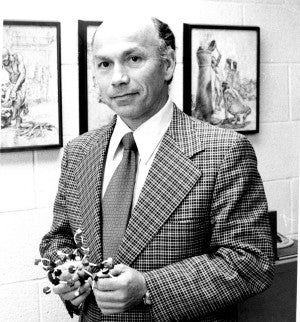 Netterville was one of the drivers behind building McFarland Science Center when it was built in the 1960s, and in 2016, one of the six labs in the McFarland addition was named in his honor. He was also honored as a Lipscomb Legend, a recognition awarded from Lipscomb's Office of Alumni Relations in years past.
"Dr. John T. Netterville Sr. set the standard in teaching, scholarly endeavors, service and administration for his successors in the sciences to follow during his 27 years at Lipscomb," said Kent Clinger, Lipscomb's current chair of the Department of Chemistry and Biochemistry. "The strength of the chemistry department helped Lipscomb develop the positive reputation it still holds in preparing students for success in professional programs in the health professions and science graduate programs."
Netterville was born on October 26, 1930, in Nashville, Tennessee. He attended elementary and high school at Lipscomb, graduating when he was 16 years old. He graduated from then-David Lipscomb College in 1951. 
He served as a college-level instructor in chemistry at Lipscomb from 1951 to 1953 and he taught science at David Lipscomb High School from 1951 to 1955. Called to minister afar, he moved to Ketchikan, Alaska, where he did missionary work and taught in the public-school system for one year. 
Upon his return to Middle Tennessee in 1956, he resumed teaching at Lipscomb's high school as head of the Department of Science. In 1957 he received his Master of Education at George Peabody College. He moved across the campus to David Lipscomb College and became an assistant professor of chemistry in 1959.
In 1961, he received his Master of Science from the University of Mississippi. Lipscomb appointed him as acting chairman of the Department of Chemistry in 1960. In 1964 he received his doctoral degree in analytical chemistry from Vanderbilt University and was made professor of chemistry and chairman of Lipscomb's Department of Chemistry in 1965, a position he served in until 1978. 
"Dr. Netterville was deeply loved by students, faculty and especially his family. This was evident through the outpouring of support we received in his honor while building the McFarland expansion in 2016," said Jeff Fincher, executive director of the J.S. Ward Society, a group of alumni and friends passionate about the health sciences at Lipscomb. "Many alumni that I've spoken to recalled him as incredibly knowledgeable in all aspects of chemistry.  He leaves an enduring legacy for the health sciences at Lipscomb."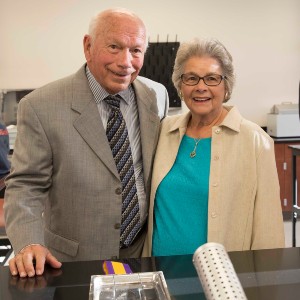 He left Lipscomb and was elected superintendent of Williamson County Schools in 1980. After one four-year term he returned to teaching science at Brentwood High School where he also coached golf and tennis. He retired from teaching in 1986.
Netterville remained active after his teaching career, working on college chemistry textbooks over a 25-year span and working in a number of civic and professional societies including the American Chemical Society, The American Association for the Advancement of Science, The National Education Association, the Tennessee Academy of Science where he was editor of the Chemistry Journal, the Tennessee Science Teachers Association where he served one term as president, The Brucheum Group and Sigma Xi.
He served on the board of Nashville's Room in the Inn as chairman. In 1990 he was awarded the Arthur Crownover Citizen of the Year Award by the Nashville Area Civitan Club. 
He preached in a number of churches in Middle Tennessee over the years with a long tenure at the College Grove church of Christ. After retiring from preaching he served as an elder at Harpeth Hills church of Christ where he was a long-time member.
He is survived by his bride of 68 years Annie Ruth Netterville; sons John T. Netterville Jr., James L. Netterville, J. David Netterville and J. Paul Netterville; twelve grandchildren and four great-grandchildren.