Lipscomb debuts new digital emergency alert system
New Lipscomb Ready includes COVID-19 information and enhanced GPS features to call for help.
Janel Shoun-Smith | 615.966.7078 |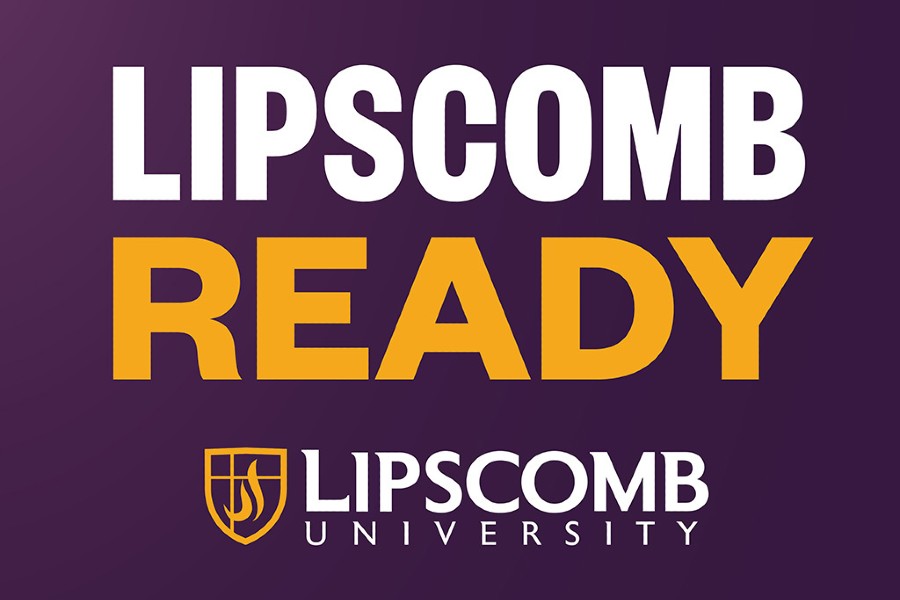 This month Lipscomb University is debuting a new digital emergency alert system to provide crucial information in the event of severe weather and on-campus life-threatening emergencies.
The mobile app Lipscomb Ready replaces Bison Alert, which has been used by the on-campus community for several years but will end service in August. Lipscomb Ready includes many additional functions including direct links to COVID-19 public health information and a COVID-19 self-assessment tool.
Lipscomb Ready in the Apple App Store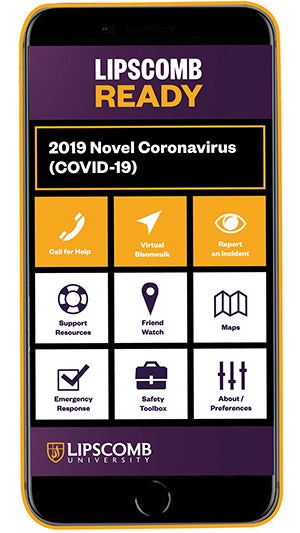 Users can download the Lipscomb Ready from any app store and then must register in order to receive the automatic emergency notifications which are often used in the case of tornado warnings, the need for a building evacuation or class disruptions due to snow.
"Lipscomb ready has several advantages over our previous system as those on-campus can use it to allow security officers to monitor their travel on campus after dark, students can use it to notify a friend to track their travel even when they are off-campus, and there is a call for help button that gives the user the option to call 911 or campus security and automatically notifies the officials of the user's location," said Kathy Hargis, associate vice president of risk management and compliance.
In addition to personal safety, Lipscomb ready also includes functions to help with public health as well. 
"It's a one-stop-shop for all things COVID," said Hargis, noting the links to Lipscomb's return-to-campus plan, the Centers for Disease Control, the Tennessee Department of Health and the city of Nashville's roadmap to re-opening.
Lipscomb's return-to-campus plan for the start of the fall semester asks the entire on-campus community to take their temperature and fill out the self-assessment each morning before coming to campus. The app will let the user know if they should proceed to come on campus or if they should report any illness to the Health Center, and it makes it easy and convenient to report any illness to the Health Center through the cell phone.
The Lipscomb ready app also provides a way to report a non-emergency incident, links to Lipscomb's Behavioral Intervention Team, Health Center and the Counseling Center, a list of local hospitals and walk-in clinics, and links to resources about reporting sexual misconduct.
If you would like more information on Lipscomb Ready, contact the Office of Risk Management at Kathy.Hargis@lipscomb.edu.