Lipscomb community mourns the loss of professor, longtime tennis coach Lynn Griffith
Kim Chaudoin |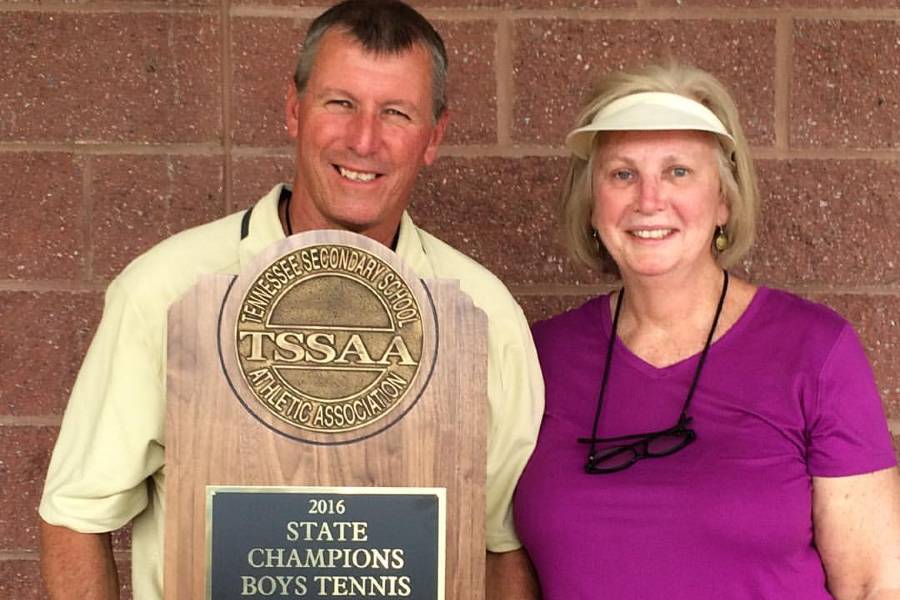 UPDATE: Private Family Service to be Live Streamed - Tuesday, June 16
The livestream will begin at 5:45 p.m. CT and the service will begin at 6 p.m. CT at www.lipscomb.edu/live. More arrangement information may be found in the story below.
 
******
The Lipscomb family is mourning the loss of Lynn Griffith, professor of kinesiology in the College of Pharmacy & Health Sciences, who died suddenly Saturday, June 13.
Griffith began working at Lipscomb in the fall of 1980. During his time at Lipscomb, he served as department chair of the former Health and Physical Education Department, and he most recently taught courses in motor learning, kinesiology, mechanics of movement and coaching education.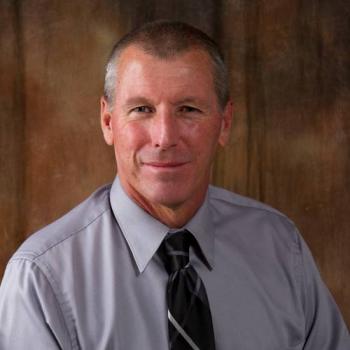 A native of Chattanooga, Griffith was also a longtime coach. He coached the university tennis teams for 21 years accruing a 365-270 match record. He was named the NCAA D-1 Independent Men's Coach of the Year in 2002. In addition, two of his teams participated in the NAIA National Tournament and his teams won three Tennessee Collegiate Athletic Conference championships. He was named TCAC Coach of the Year five times. 
Griffith also served as Lipscomb's cross country coach from 1994–1999. Every year that Griffith was cross country coach, Lipscomb had runners participate in the NAIA National Cross Country meet. In 1997, he was named the TranSouth Conference Cross Country Coach of the year. He was assistant coach under legendary Bison baseball coach Ken Dugan for several years and was also a former assistant athletic director. Griffith was inducted into the Lipscomb Athletics Hall of Fame in 2018
Most recently, Griffith was a coach at Lipscomb Academy, where he served as the Mustang head swim coach for the 2014, 2015 and 2016 seasons and as girls' and boys' tennis coach for several years leading the boys' tennis program to an undefeated season and a TSSAA Class A-AA team state championship in spring 2016, the first team state championship for that program in more than four decades. 
Former trustee Bill Huston honored Griffith, his longtime friend, as the lead donor of the Huston-Marsh-Griffith Tennis Center that sits atop the Allen Arena West Parking Garage which opened in 2009. 
Griffith received his bachelor's degree from Lipscomb in 1976, where he was a member of the Bison tennis team. He received the Master's of Science and Doctor of Arts degree from Middle Tennessee State University. He and his family were passionate about international mission work, particularly in Haiti.
He is survived by wife, Dianne (Goolsby), former Lipscomb Academy faculty and coach; and sons, Matthew, Cole and Samuel, who graduated from Lipscomb Academy in May.
Arrangement and Memorial Information
"Drive-Through" Visitation - Tuesday, June 16, 4-5:30 p.m. CST
In light of COVID-19 regulations and precautions, a drive-through visitation for the family has been scheduled for Tuesday afternoon, June 16, from 4-5:30 p.m. CT. The family will be receiving guests in front of the Huston-Griffith-Marsh Tennis Center. Guests will be asked to remain in their cars and to visit with the family as they drive by the tennis center that bears the Griffith family name.  
Guests will be asked to enter University Park Drive (off of Belmont Boulevard) and they will be directed around the drives by the signs and volunteers until they arrive at the tennis center. Once visiting is completed, guests will be directed to exit to Belmont Boulevard.
Private Family Service to be Live Streamed - Tuesday, June 16, at 6 p.m. CST
Also, in light of COVID-19 regulations, the memorial service itself will be closed to the general public. Friends of the family and any other community members are invited to join via livestream. The livestream will begin at 5:45 p.m. CT and services will begin at 6 p.m. CT at the following link: www.lipscomb.edu/live
Video or Written Messages for the Family
Those wishing to send video or written messages of condolence, love or special memories to the family may do so via the Never-Gone website. In order to leave video messages or other tributes, one must fill out a brief form to create an account. Please click here to leave videos or messages.
Donations
In lieu of flowers, donations may be made to Ekipe Haiti Foundation, a non-profit that works to better the lives of the people of Haiti through education, healthcare, and greater opportunities (https://ekipehaiti.org/donations/ or mail to P.O. Box 40045, Nashville, TN, 37204) or to the Lynn Griffith Memorial Fund, dedicated to elevating the programs that he coached for 21 years, the Huston-Marsh-Griffith facility that bears his name and the sport he loved (http://give.lipscomb.edu or mail to: Lipscomb University Athletics, One University Park Drive, Nashville, TN 37204).