Lipscomb community mourns the loss of musician, CEA faculty Jeff Lisenby
The Lipscomb community mourns the loss of School of Music faculty Jeff Lisenby
Kim Chaudoin |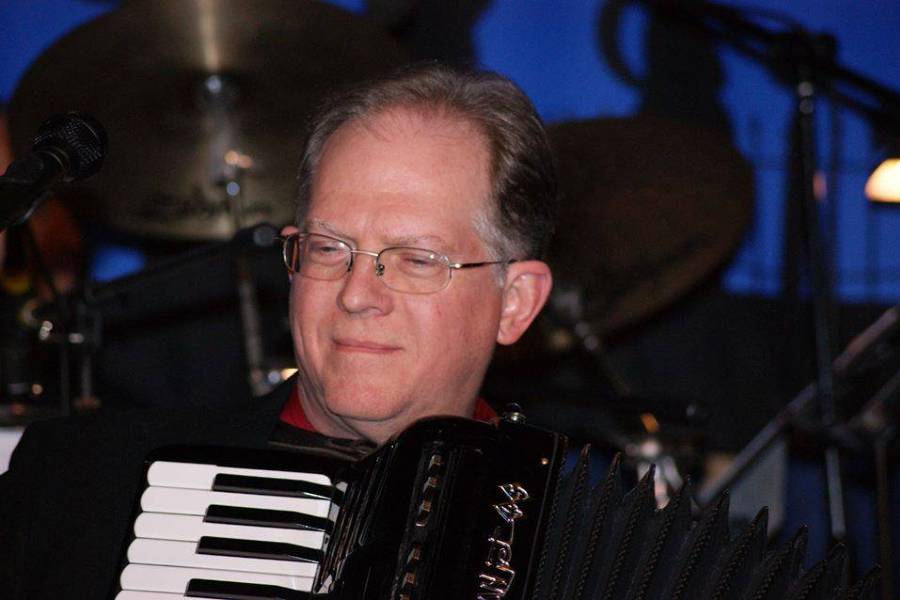 The Lipscomb family is mourning the loss of Jeff Lisenby, who served as music faculty in the George Shinn College of Entertainment & the Arts. Lisenby died Wednesday evening, January 6, following a brief illness.
Lisenby began his work on faculty in Lipscomb's School of Music in fall 2017. In addition to his work as faculty, Lisenby served as the staff accompanist and through that work connected with nearly every student and colleague in the department. His teaching and collaboration with students and faculty spanned a variety of genres including classical, commercial, jazz and musical theatre. Lisenby's work at Lipscomb included teaching theory and ear training; private instruction in keys and accordion; and accompaniment for ensembles and auditions among other roles.
 
"Jeff was not only an extremely talented musician but also had a kind heart, a passion for helping students reach their full potential and was a light to everyone around him," said Mike Fernandez, dean of the College of Entertainment & the Arts.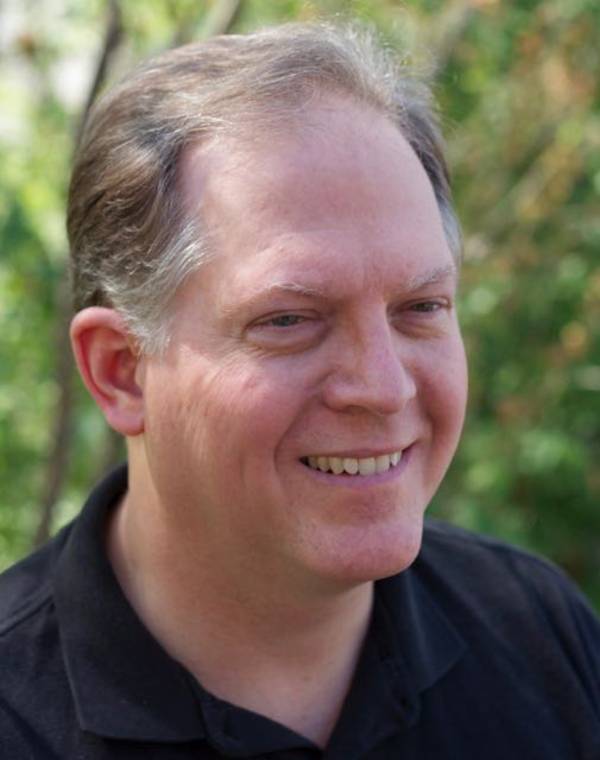 Christopher Bailey, academic chair of Lipscomb's School of Music and director of vocal studies, said "the School of Music faculty, staff, and students are devastated by Lisenby's loss. 
 
"His gentle spirit will be sorely missed, as he brought merriment to every occasion," said Bailey. "He inspired students with his expertise and his real-world demeanor. He treated music like a living, breathing part of our lives, and the students adopted that attitude … making their own music better."
 
In addition to his work at Lipscomb, Lisenby was well known in the Nashville community as a well-respected member of the music industry for decades. Lisenby was music director, arranger and played keyboards in Ring of Fire: The Music of Johnny Cash on Broadway and on the cast album. He also performed with touring shows of Wicked and Jersey Boys and accompanied a variety of artists including Pavarotti, Blake Shelton, Dolly Parton, Mel Tormé, Little Anthony & The Imperials, The Drifters, The Coasters, and Donna Summer. Lisenby twice won bronze medals in the world classical accordion championship. Lisenby has played on numerous Nashville recordings, including the Grammy-winning Songs from the Neighborhood — the music of Mister Rogers, and on his own Walkin' the Winter Wonderland. He was a vital part of the arts and collegiate community in Nashville for more than three decades. 
 
Lisenby is survived by his wife, Pam, who is also currently battling serious illness; by his daughter, Jaclyn Lisenby Brown; son-in-law, Daniel Brown; son Jonathan Lisenby; and several grandchildren. Arrangements are incomplete at this time. A GoFundMe account has been established to assist the Lisenby family.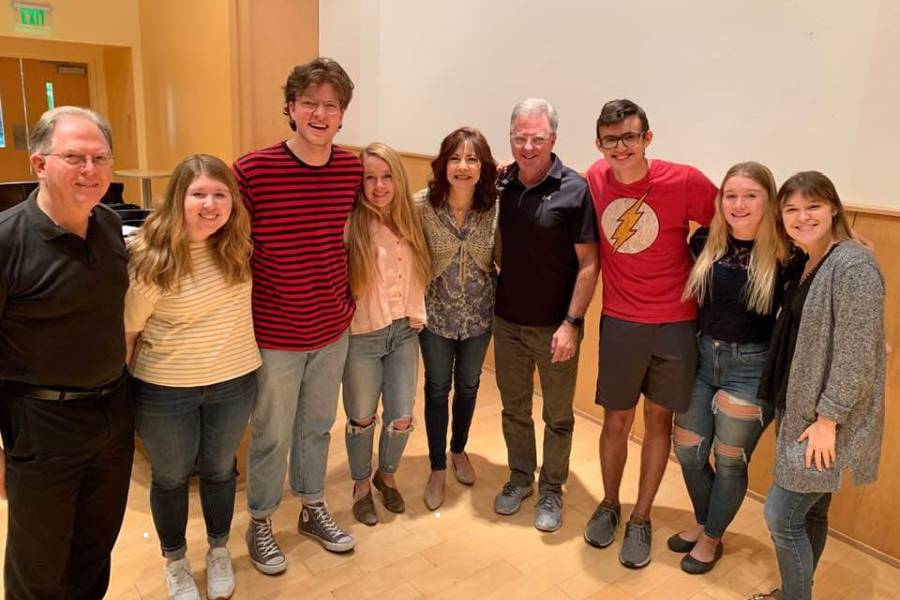 Colleagues Remember Jeff Lisenby
School of Music faculty and staff shared the following remembrances of Lisenby. 
 
"Jeff was one of those people who brought a smile to your face, no matter how you were feeling that particular day. His calm, pleasant demeanor was one that I will miss dearly. Not only was he an incredible human being, he was one of the finest musicians I knew. He was so giving of his time and talents. Words cannot adequately express the void his absence will leave. He will greatly be missed."
— Ben Blasko, director of instrumental studies
---
"Jeff never ceased to amaze. He was skilled in so many styles and moved fluently and creatively between them. As the accompanist for the Lipscomb vocal group Sanctuary he was able to anticipate just what we needed in any given moment. He was kind and patient and the students loved him. We will all miss his gentle and affirming spirit and his expressive and technically brilliant playing. Lioscomb has lost a giant."
— Randy Gill, assistant dean, College of Entertainment & the Arts
---
"Jeff Lisenby epitomized consummate musicianship with consummate loyalty and friendship. His face lit up every room, no matter the size. He was a brilliant musician -- giving 100% to any collaboration. He also had a rare sense of humility in serving the work. He cheered on students, mentored professors, actors and other musicians bringing his full heart to anyone blessed enough to work with him. He will live on in the lives of countless ones of us lucky enough to know and work with him. He lived  the legacy he's leaving, a powerful mark of brilliance and passion for his family, friends and the arts. I will remain grateful for the honor of knowing Jeff. He will inspire all of us to do our best to imitate his beautiful life."
— Bonnie Keen, faculty, School of Music
---
"Jeff was a brilliant musician and theorist, a patient and thorough teacher, and a kind, generous soul. He often mentioned how he loved working with students, and he frequently attended performances after hours in support of their work (and students were always delighted to see him). His love of people and his love of music made working with him a joy, whether as a colleague, student, or collaborator. His passing is a great loss for our School of Music family; I will miss him greatly."
— Donna King, associate professor of music
---
"Jeff was a kind and gentle man with talent to share...and that's exactly what he did. He was so loved and respected by his students and co-workers, alike. His quiet humor and ever present smile will be greatly missed."
— Carolee McPherson, School of Music
---
"Jeff had the rare gift of being deeply competent and capable while still being kind and encouraging. He spent time and effort on investing in students' lives in a way that made everyone around him know just how much he cared. He was a delightful person, a gifted musician and a blessing to be around. He will be deeply missed."
— Jeff McPherson, assistant professor of music
---
"Jeff was a fine musician and a wonderful teacher. He was very well liked by our students. His gentle spirit and constant smile brightened difficult days for many of us. His passing leaves a huge gap in our piano faculty as the go-to person for jazz and improvisation and, more importantly, leaves us all with great sorrow." 
— Jerome Reed, Patricia and Rodes Hart Professor of Piano