Lipscomb alumni make big showing at annual NELA Awards
Office of Public Relations & Communications |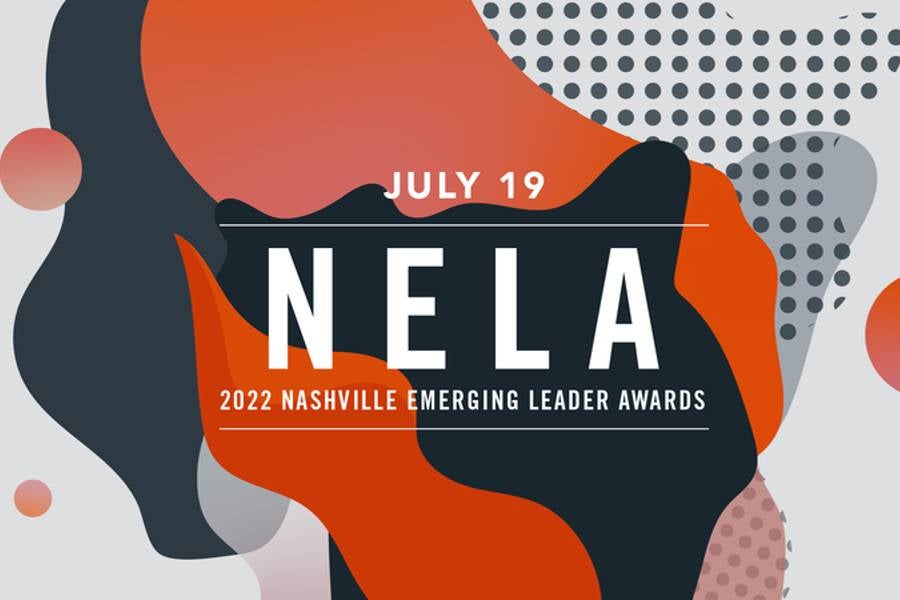 Lipscomb University was well represented at the 15th annual Nashville Emerging Leaders Awards (NELAs) hosted by the Nashville Area Chamber of Commerce and YP Nashville, which took place July 19 in the George Shinn Center. Of the young professionals nominated, four are Lipscomb alumni. 
The NELAs recognize Middle Tennessee's young professionals under the age of 40 for significant accomplishments in their chosen career field, as well as their commitment and contribution to the community. NELA recognizes up to four finalists and one winner in 13 industry categories: Architecture and Engineering; Arts, Entertainment and Music; Community Service and Nonprofit; Education; Environment and Sustainability; Financial Services; Government and Public Affairs; Hospitality and Tourism; Human Resources; Legal Services; Medical and Healthcare Services; Public Relations, Advertising and Marketing; and Technology. 
Four Lipscomb alumni were finalists with three being selected as winners in their respective categories. These included: Financial Services - Sydney Ball (BBA '12, MBA '14), vice president, Business Development, NFP, and Matt Brown (BBA/MACC '15, MA '15), audit manager, Deloitte, LLP; Human Resources - Jacky Gomez (BBA '17), recruiting programs lead, Asurion; and Legal Services - Alé Dalton (BA '12), associate, Bradley.
Judges of each industry category are leaders in their respective field who review applications and select the finalists and winner based on each applicant's answers to essay questions, level of professional achievement, demonstrated leadership and community impact. Lipscomb's Pfeffer Graduate School of Business, housed in the College of Business, was the presenting sponsor for the event.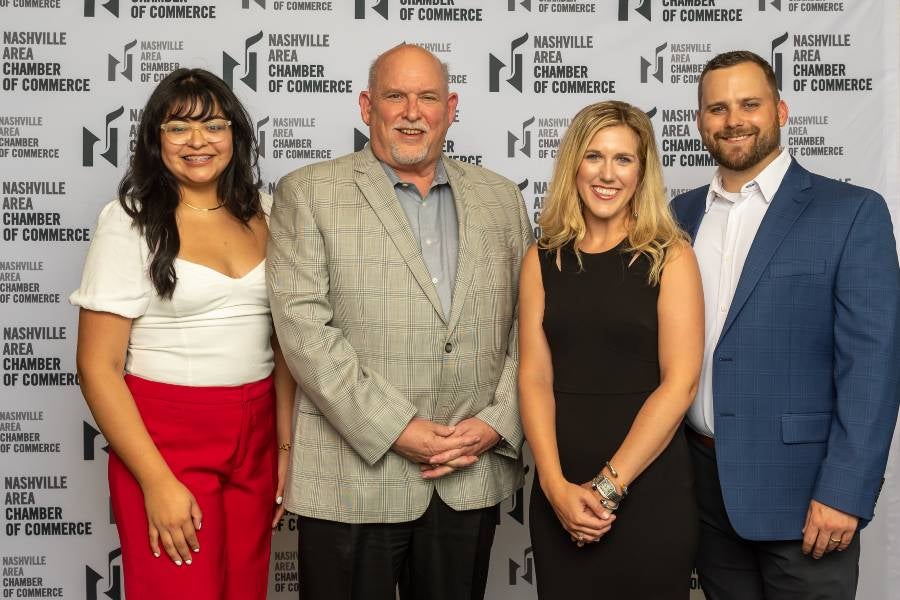 Lipscomb alumni selected as 2022 NELA winners and their categories are:
Financial Services
Matt Brown, audit manager, Deloitte LLP
Brown is a manager in the Audit and Assurance Practice for Deloitte LLP. In his role, he manages audit and reporting advisory engagements for public and large private clients in the greater Nashville area. Brown also served a two-year term on the Deloitte U.S. firm's Black Action Council and leads the United Way service and fundraising efforts for the Deloitte Nashville office. Outside of Deloitte, Brown has a passion for youth development, is an active member of the Phoenix Club of Nashville. An Eagle Scout, Brown currently serves as an executive board member for the Middle Tennessee Council - Boy Scouts of America.
Human Resources
Jacky Gomez, recruiting programs lead, Asurion 
Gomez is recruiting programs lead at Asurion, where she is responsible for creating internal talent development programs to establish diverse talent pipelines. Since 2020, Gomez supported the creation and launch of state-certified programs including the Software Engineer Apprenticeship and Product Design. Gomez considers herself "a native Nashvillian with Mexican roots." A graduate of Metro Nashville Public Schools and Lipscomb University, Gomez invests her time, energy and resources into missions that encourage the advancement of community, entrepreneurship, sustainability, education and collaboration. She currently serves as a board member for the Tennessee Latin American Chamber of Commerce, PENCIL, Metro Nashville's Beautification Commission representing District 30, and is actively involved in Asurion's Employee Resource Groups. Gomez was previously a graduate of MyCity Academy and Nashville Young Leaders Council. She also supported the work of the Mayor's New American Advisory Council and the Girl Scouts of Middle Tennessee.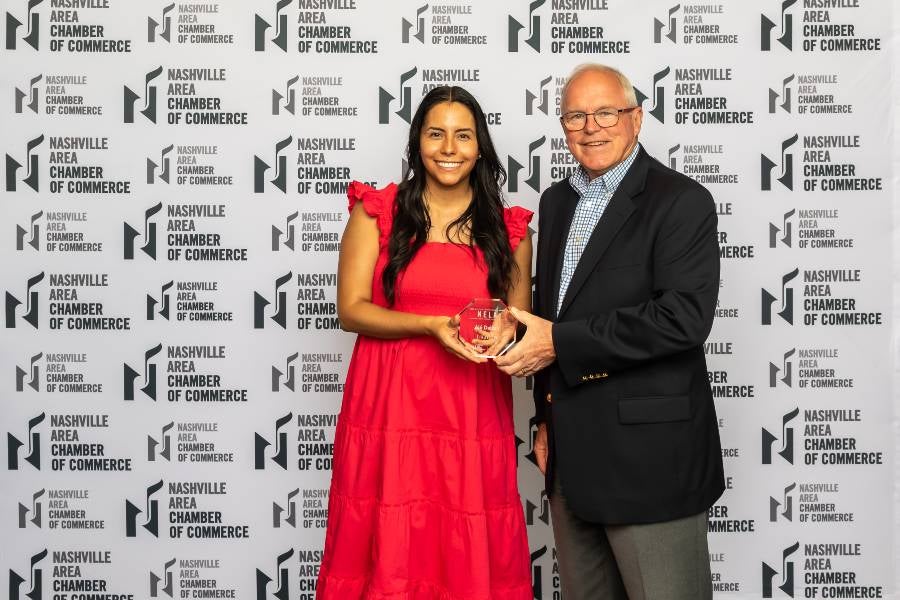 Legal Services
Alé Dalton, associate, Bradley
Dalton is a first-generation professional from Colombia who grew up cleaning houses with her mom. She attended Lipscomb University and the University of Tennessee College of Law on scholarship. She is now a healthcare attorney at Bradley, where she assists clients in navigating the complex nature of a highly regulated industry. Dalton is passionate about making Nashville's legal community a more inclusive place and serves as the vice chair of Bradley's Lawyers of Color Resource Group. She was instrumental in launching the Nashville Hispanic Bar Association. Dalton's philanthropic and professional achievements have been celebrated by her peers and community, including being named as one of Nashville's Top 30 Under 30, a recipient of the University of Tennessee Knoxville's Alumni Promise Award, and the 2021 recipient of Bradley's Cameron J. Miller Award for Excellence and Community Service. She was also a Nashville Emerging Leader Awards finalist in 2019 and 2020.