'Lilly's Purple Plastic Purse' kicks off the 2019-20 season Sept. 20
Each year, Lipscomb Theatre offers great entertainment featuring student talent and performances that you won't want to miss!
Kim Chaudoin |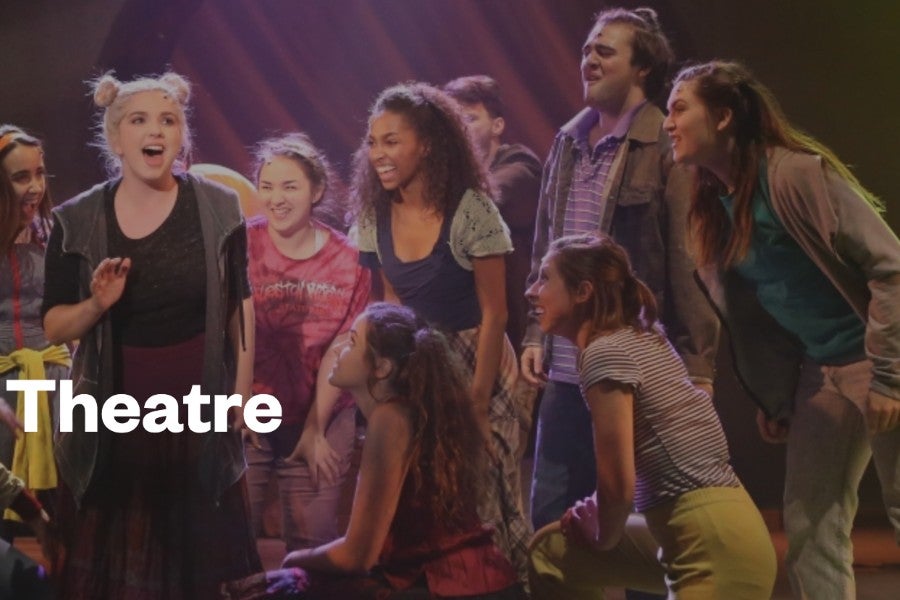 The 2019-20 Lipscomb University Theatre season begins with a fun production for young audiences with the opening of "Lilly's Purple Plastic Purse" on Friday, Sept. 20.
"Lilly's Purple Plastic Purse" is the story of Lilly, who loves everything about school, especially her cool teacher, Mr. Slinger. But when Lilly brings her purple plastic purse and its treasures to school and can't wait until sharing time, Mr. Slinger confiscates her prized possessions. Lilly's fury leads to revenge and then to remorse and she sets out to make amends. It is a tale that emphasizes the importance of being considerate, apologizing when in the wrong, and forgiving others when they apologize. This exuberant Theatre for Young Audiences show is perfect for children pre-K through 4th grade and for audiences of all ages. 
The production opens Friday, Sept. 20 at 6:30 p.m. Other performances are Sept. 27 at 6:30 p.m. and Sept. 21 and 28 at 10 a.m. and 2:30 p.m. All performances are in Shamblin Theatre.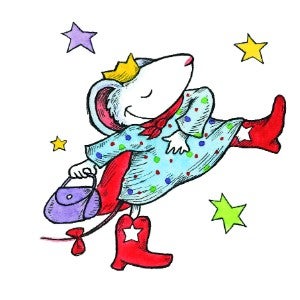 "We are excited to offer this Theatre for Young Audiences play that celebrates friendship, bravery, and the power of imagination," said Beki Baker, assistant professor and chair of Lipscomb's theatre department. "We hope to see many families join us, and we know it will touch the hearts of adults, too.' Lilly's Purple Plastic Purse' by Kevin Henkes is a favorite book for many, and now they can enjoy it live on the stage."
The Lipscomb-student cast includes: Haille Wallace (Lilly), Emma Harvey (Chester), Bennett Scott (Wilson), Kylie Renwick (Garland), Emma Andrews (Mother), Logan Dozier (Father), Caroline Garber (Grammy), Konnor Davis (Mr. Slinger) and Christina Ray (Bully, Student, FBI Agent).
Alicia Lark Fuss, education director for the Nashville Children's Theatre, is the director of this production of "Lilly's Purple Plastic Purse." Fuss joined NCT's team in 2009 and became director of education in 2011. She directed "Afflicted: Daughters of Salem" and "The Snowy Day and Other Stories by Ezra Jack Keats" and "Tomás and the Library Lady" for the NCT main stage and directs the annual Emerging Artists Production for high school students. She holds an M.F.A. in Theatre for Young Audiences from the University of Central Florida and a B.A. in theatre arts from Florida State University. She previously worked at the Orlando Repertory Theatre and trained through the Kennedy Center Institute for Arts Management in Washington, D.C. She is a college professor and a member of the American Alliance for Theatre and Education and serves as secretary of the Board of Directors for Theatre for Young Audiences/USA.
The 2019-20 season also includes: Bright Star - Nov. 1, 2, 8, 9 at 7:30 p.m.; Nov. 3,10 at 2:30 p.m. in Collins Alumni Auditorium; "Kindertransport" - Feb. 6, 7, 8 at 7:30 p.m.; Feb. 9 at 2:30 pm in Shamblin Theatre; "Elevate" - March 6 and 7 at 7:30 p.m.; March 8 at 2:30 p.m. in Shamblin Theatre; and "As You Like It" - April 16, 17, 18 at 7:30 p.m.; April 18, 19 at 2:30 p.m. in Shamblin Theatre.
Tickets for each performance are $15 for adults and $5 for students. Purchase individual tickets here. Season ticket and two-show sampler packages are also available. Learn more here.
Lipscomb's theatre department offers a Bachelor of Fine Arts degree in musical theatre, acting, directing and design and a Bachelor of Arts degree in theatre and theatre education. For more information visit www.lipscomb.edu/theatre.