Lanman cracks code for using genetics as basis for healthier lifestyle
Charles Lanman ('16) is passionate about living a healthy and fit lifestyle.
Kim Chaudoin |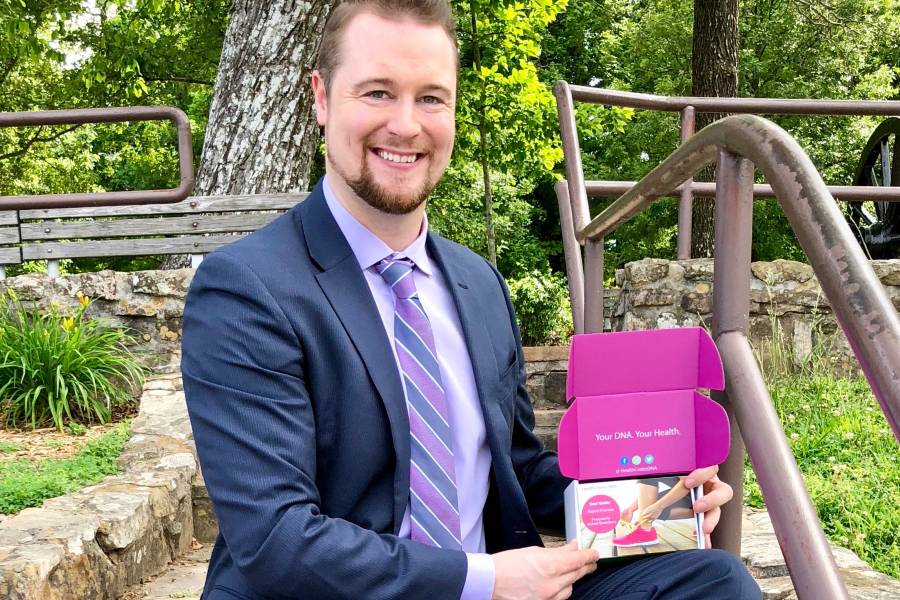 He is also passionate about helping others do the same. And he knows that everyone has the power within themselves — literally the DNA — to live their best life.
Lanman's research in genetics and computational biology has led him on a quest to develop custom health, nutrition, fitness and wellness programs through the exploration of an individual's DNA. The result? The launch of HealthCodes DNA.
HealthCodes DNA develops custom, genetics-based diet and exercise plans for individuals. Lanman spent about three years developing a new line of five DNA training programs based on decades of research about how genes impact health. 
"Genetic analysis and personalized health is going to be increasingly important in the future," says Lanman, a 2016 graduate of Lipscomb's Master of Science in biomolecular science program. "It is going to be more important than ever to develop models that can accurately capture the physiological significance of an individual's entire genetic sequence and deliver personalized care options using this information."  
For more than a decade, Lanman worked in the biotech industry, including working with J. Craig Venter, who is known for leading the first draft sequence of the human genome and assembled the first team to transfect a cell with a synthetic chromosome, just prior enrolling at Lipscomb for graduate school. He worked with Venter at Synthetic Genomics in La Jolla, California, where he was a member of the foods research team and was tasked with isolating and cultivating novel strains of algae and chytrids that produced the greatest relative amounts of Omega-3/6/9 fatty acids to be used in the development of a vegan (non-fish) Omega fatty acid supplement option. While at Lipscomb, Lanman's capstone project involved studying the chemotactic gene expression in developing zebrafish embryos.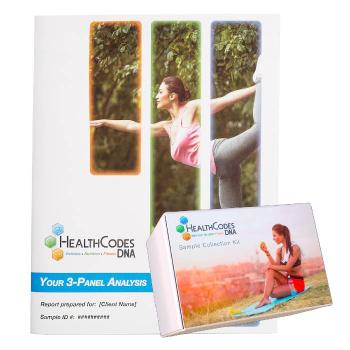 As a national champion weightlifter and one who studied genetics closely as a profession, Lanman says he was intrigued by the connection of DNA and one's health.  
"I've always had a passion for health and fitness," he explains. "And, I was looking at things like ancestry tests and realized that there was a lot of health information that those tests reported that was being left on the table that could be used to help someone have a healthier lifestyle."
So Lanman leaned on his education and professional knowledge and experience to develop a unique system that uses a person's DNA to create a diet and exercise plan that is built based on their body. In 2017, Lanman launched HealthCodes DNA. HealthCodes DNA provides customers with clinical-grade DNA testing enabling individuals to optimize their healthy lifestyles and to learn more about their bodies. The genetic tests come with a comprehensive results book allowing clients to learn more about their bodies than ever before. 
 
HealthCodes DNA's genetic tests provide information on an individual's exercise and dietary needs. The information gleaned from the genetic tests allows individuals to live healthier lives if the diet and exercise plans are followed. Plans are developed using DNA microarrays in a CLIA-certified lab using algorithms developed by Lanman to evaluate 60 genes and 160 biomarkers to produce the custom workout and diet regimens.
Being a part of the Lipscomb network has been a blessing as well. It's a lifelong thing. Once you're an alumnus, you're there forever and I'm glad to be a part of it. It's like a second family to me. — Charles Lanman
"Diets are not 'one size fits all.' The reason some diets work for certain people is in their DNA," Lanman says. "Due to each person's genetic makeup being different, diet and exercise needs are not the same between individuals. The company's clinical-grade genetic tests allow individuals to harness this information to better lose weight, gain muscle and live healthy lives. The results provide users with a lifestyle adjustment based on genetics and real goals can be met using the test outcomes."
"No one's the same — we all have different genetics. We have different types of hair, eye color, skin tone and all that we can see on the outside.The same things are going on inside our body as they are outside. So we all process our fats or proteins or carbs differently. We all respond differently to lactose, gluten, sodium, caffeine," he continues. "We also respond differently to aerobic versus anaerobic exercise, whether we're lifting weights or getting on a treadmill, our bodies are all different. This product seeks to identify that and get you the most bang for your buck in terms of your returns on your efforts. So you're not spending all his time and effort on diet and fitness programs that don't work for you."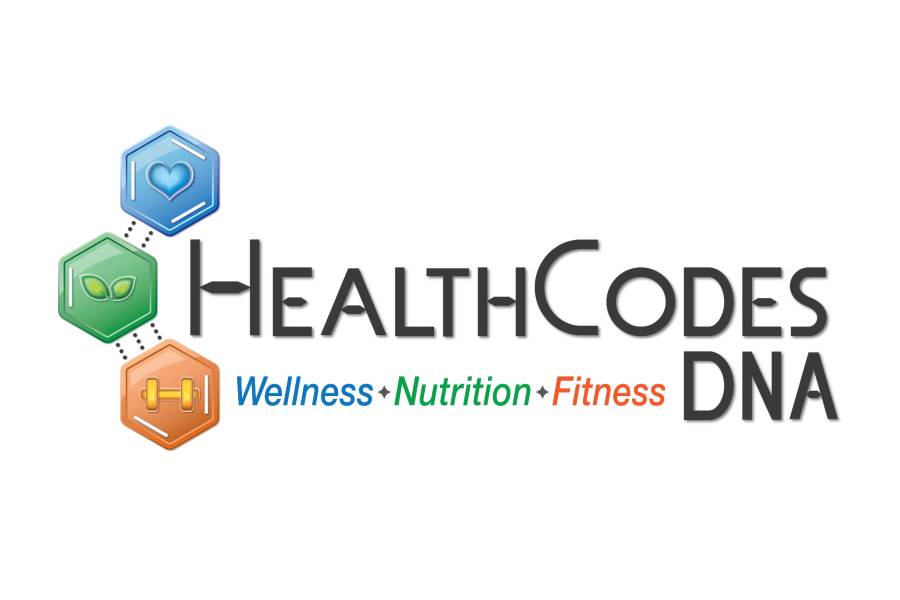 To start the process, an individual purchases a sample collection kit. Lanman initially began selling them in gyms and supplement shops, but now they are available in a variety of retail outlets including on amazon.com as well as at healthcodesdna.com. A client submits a saliva swab sample using the collection device in the kit. 
Once the sample is processed in HealthCodes DNA's CLIA-certified laboratory, clients can select from among five options for purchasing a custom report: a five-metric overview, a wellness panel, a nutrition panel, a fitness panel or a three-panel analysis. Each option provides the client with a customized plan that examines 40 unique genetic traits and is developed for them by registered dieticians and fitness experts. The plan is delivered in a 30-page booklet that includes dietary plans, exercise regimens and more information tailored to the individual's genetic makeup and to their individual health and fitness goals. Clients also have access to one-on-one health coaching sessions.
"That's quite a bit of information. It takes a look at an individual's protein, for example, or how your body responds to running versus weight lifting… aerobic versus anaerobic exercise," explains Lanman. "We personalize your diet and exercise routine to your exact body type. In fact, I've followed my own plan. When I began last June I was 245 pounds and in two months' time I was down to 220 pounds."
 
Through HealthCodes DNA Lanman has worked with professional athletes and novice exercisers alike. "It's been a great journey so far," he adds. "Even with the pandemic, things have gone great and we continue to expand. It's just been fantastic." In addition to a team of nutritionists and those in the lab, HealthCodes DNA has fulfillment centers across the country. 
A native of Chattanooga, Tennessee, Lanman, who got his undergraduate degree at the University of Tennessee-Knoxville, continues to think about how to expand the HealthCodes DNA offerings and is exploring how technology can be woven into future services. 
Lanman said his time at Lipscomb prepared him well to launch HealthCodes DNA. He says it was at Lipscomb that he learned how to interpret scientific journal articles. "That was exactly what I had to do to build this company to know how to develop algorithms based on scientific research," he says. "So Lipscomb very adequately prepared me for that. The decision to go back to school and to get my master's degree really set me on the path I'm on now."
He also credits the support and encouragement of Lipscomb faculty, such as Kent Gallaher, associate dean for strategic engagement and faculty enrichment for the College of Liberal Arts & Sciences; Amanda Williams, assistant professor of biology; Bonny Millimaki, director of the biomolecular science program; and Florah Mhlanga, associate dean of the college and professor of biology, with giving him the courage to pursue this endeavor. 
"It has been a huge blessing to have all of them as professors and to have their support," admits Lanman. "They've been right there cheering me on. It's just been really helpful and great to have that support system in place. Being a part of the Lipscomb network has been a blessing as well. It's a lifelong thing. Once you're an alumnus, you're there forever and I'm glad to be a part of it. It's like a second family to me."