Kinesiology and nutrition department splits into two stand-alone departments
Two departments will expand graduate offerings and pursue new accreditation status.
Janel Shoun-Smith | 615.966.7078 |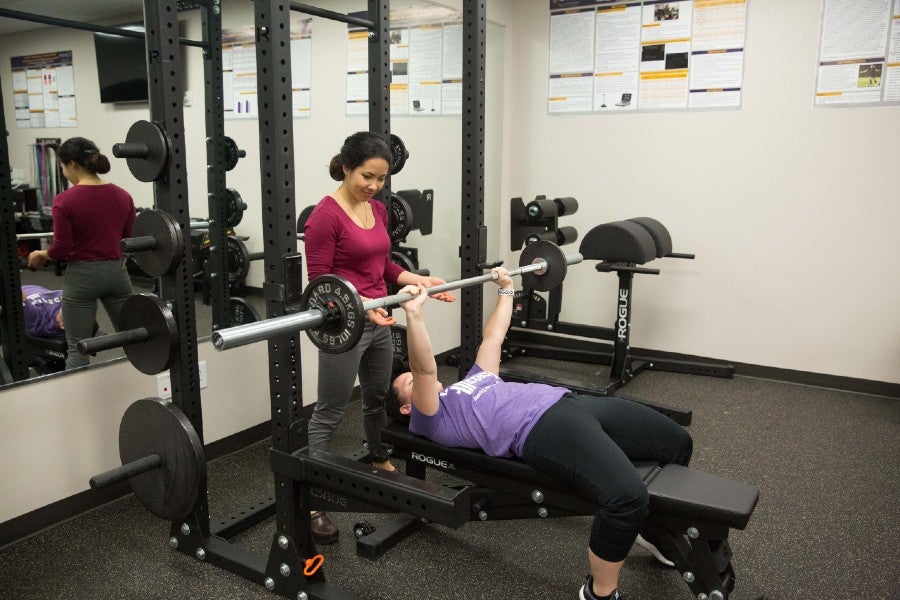 In an effort to address recent changes in the industry and to enhance future graduate options, Lipscomb's Department of Nutrition and Kinesiology was divided into two stand-alone departments as of fall 2021.
Professor Ruth Henry, formerly vice chair of the combined department, is now chair of the Department of Kinesiology. The change will boost the department's effort to achieve accreditation from the Commission on Accreditation for Allied Health Education Programs (CAAHEP), she said. The accreditation process will be ongoing throughout the 2021-22 school year, she said.
"They will look at our curriculum, the credentials of our faculty and our lab equipment, and they will interview students and faculty. It is a very thorough process," Henry said of the accreditation committee. She and fellow kinesiology faculty Kent Johnson have both previously served on accreditation site visit teams for CAAHEP.
The kinesiology department has its sights set on future graduate programs in areas such as athletic training, Henry said. "This change will give students the opportunity to both pursue post-graduate work and stay at Lipscomb. We are exploring several career areas to possibly develop graduate-level programs not commonly offered in the Nashville area," Henry said.
In addition, the growth in the number of kinesiology majors, up to 120 this fall, required an independent department structure, she said. "The new structure is more intuitive for students and provides them with a stronger sense of their own identity. It will make our department more efficient and more focused," she said.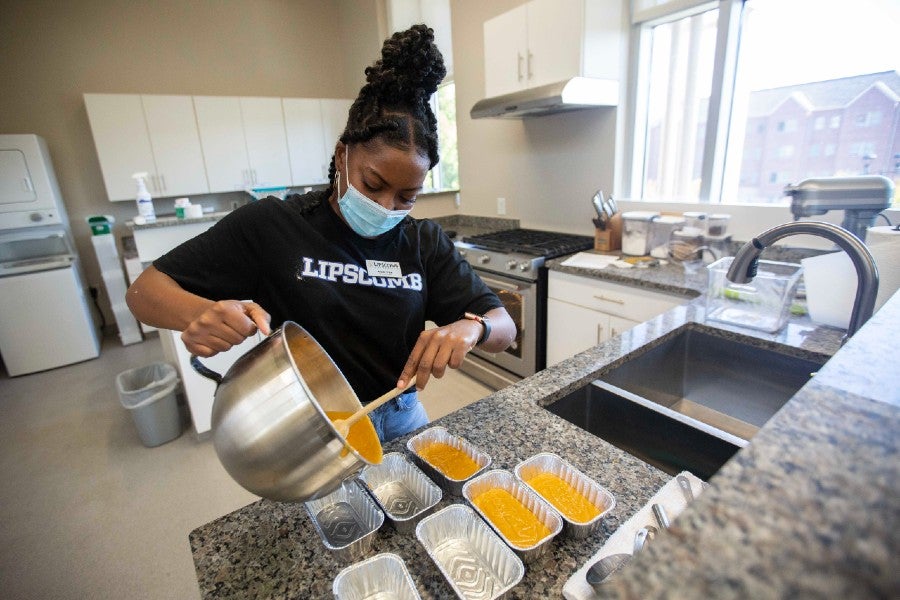 Professor Autumn Marshall, formerly chair of the combined department, remains chair of the standalone nutrition department. She believes the restructuring will benefit her department's effort to develop future masters programs in nutrition, something that will soon become the industry standard, she said.
Starting in 2024, the Registered Dietitian title will become a master's level credential, Marshall said. Those taking the licensure exam will be required to have a master's degree of some type. The nutrition department is working toward creating its own Master of Science in Nutrition to allow students and interns to fulfill all their educational requirements at Lipscomb.
Becoming accredited by the American Dietetic Association in 2002 had already fueled increases in faculty hires and research by the faculty, Marshall said. Now the new credential requirement and new department structure will fuel the addition of a sixth full-time faculty member and even more research as the department develops new specialized tracks, she said.
"Becoming our own department allows us to play to our strengths," she said. "Research is an important competency for the nutrition program and more research will feed into developing more graduate programs."
"We've also seen an increase in undergraduate nutrition students," said Marshall. This fall semester the program hosts 45 majors and interns.
Nutrition and kinesiology were combined into one department in 2014. In 2021, as two departments, kinesiology houses the interdisciplinary master's program in exercise and human performance and undergraduate programs in exercise Science, fitness and ports studies and sports management. Nutrition offers the Dietetics Internship Program, with concentrations in wellness and health promotion, medical nutrition therapy and sports nutrition, and undergraduate programs in nutrition, dietetics and food systems management.