Internationally renowned scholars launch Lanier Center for Archaeology to offer doctoral program, field research
The Lanier Center for Archaeology is the first of its kind that is part of a university instead of the traditional seminary setting.
Kim Chaudoin |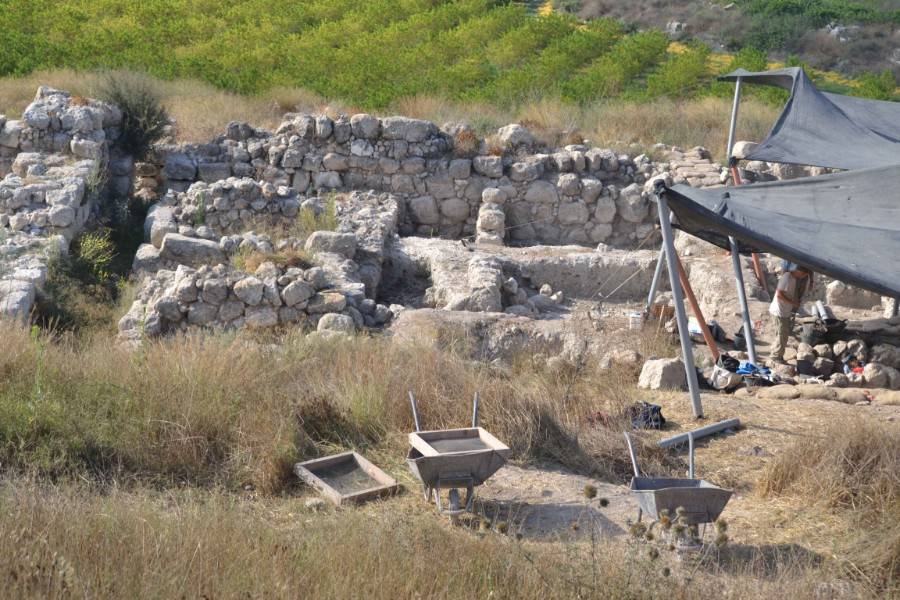 Internationally renowned archaeology scholars Dr. Steven Ortiz and Dr. Tom Davis have founded the Lanier Center for Archaeology at Lipscomb University. The Lanier Center for Archaeology is the first of its kind that is part of a university instead of a seminary setting. The center will offer academic programs and field research projects as well as bring extensive resources and artifacts to Lipscomb University.
The Lanier Center for Archaeology plans to offer a Doctor of Philosophy in Archaeology of the Ancient Near East and a Master of Arts in Archaeology and Biblical Studies beginning in January 2021. In addition, the center will feature archaeological research libraries, an extensive artifact study collection and a ceramic restoration lab. It will also engage in field research projects, including four active projects: Tel Gezer excavation and publication project, Israel; Kourion Urban Space project, Cyprus; Karnak epigraphic survey, Egypt; and the Tel Burna excavation project, Israel. The center is housed in Lipscomb's College of Liberal Arts & Sciences.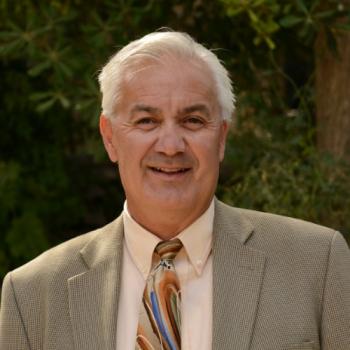 "The Lanier Center for Archaeology adds a new dimension to the university's academic offerings with its first Ph.D. program. The field research opportunities that are also part of this program greatly expands the scope of what we do. We are also very fortunate to have two of the world's foremost experts in archaeology leading the development of this new center," said W. Craig Bledsoe, Lipscomb provost. "This is particularly unique with a center like this being in the interdisciplinary academic setting that a university offers in comparison to it being located at a seminary. This will provide our faculty with new opportunities to collaborate as well as to share and apply their knowledge and expertise. We look forward to the impact this program will have not only on Lipscomb but also on the field of archaeological research on the whole."
The Lanier Center for Archaeology is made possible through the generosity of Becky and Mark Lanier, J.D. Mark Lanier is  a member of the Lipscomb Board of Trustees and a 1981 Lipscomb graduate. The Laniers are known for their passion for theology and archaeology and are ardent supporters of this work. They also founded the Lanier Theological Library in Houston, Texas.
Lipscomb University President L. Randolph Lowry believes the center is a good fit for Lipscomb's Christian mission. 
"In a time when higher education is contracting and facing the winds of great challenge and change, Lipscomb University is stepping forward with programs that are both important to both the academic and practitioner worlds," said Lowry. "The world needs the deep thinking and the perspective that archaeology provides, and it broadens who we are as an institution of higher learning across an array of academic disciplines. And, for those in the Christian faith it is archaeology that puts that faith into perspective and that gives us the context and background for what we read and study in scripture. This is a unique opportunity for Lipscomb to grow in this area that I believe will have a tremendous impact on our students and in the world around us. We are grateful for Mark and Becky Lanier and this opportunity they have provided for us through their generosity, their passion for this work, their commitment to Lipscomb and our students."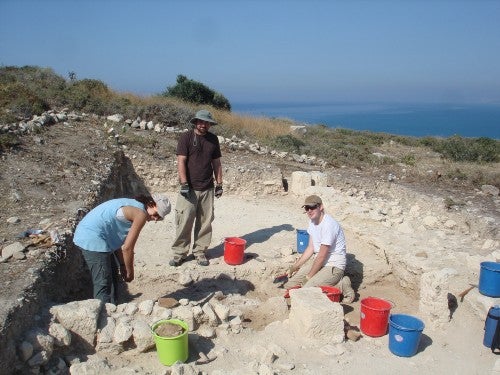 Ortiz and Davis will lead the work of  Lanier Center for Archaeology. They are known around the world for their work in the field of archaeology. Both Ortiz and Davis were part of the team that produced the recent ESV Archaeology Study Bible.
Ortiz will join the faculty of Lipscomb University in August as a professor of archaeology and director of the Lanier Center. He was formerly director of the Tandy Institute for Archaeology at Southwestern Baptist Theological Seminary where he was professor of archaeology and biblical backgrounds. He received his Ph.D. in Near Eastern Archaeology from the University of Arizona. He is the principal investigator and co-director of the Tel Gezer Excavation Project and is now a senior staff member at Tel Burna. He has been a senior staff member at Tel Zeitah, Ekron, Jerusalem-Ketef Hinnom, Tell el-Hamma, and Lachish. Ortiz's research and publications focus on the archaeology of David and Solomon, Iron Age I and II transition, and the border relations between Judah and Philistia.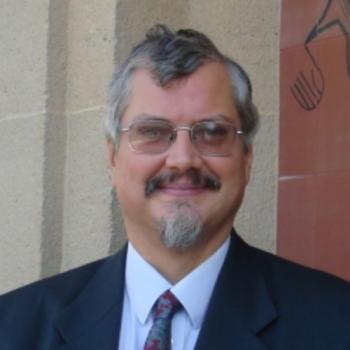 Davis is also joining the Lipscomb faculty in August and will be associate director of the center. He has 40 years of experience as an archaeologist, working extensively in Cyprus, the Near East, Egypt, Central Asia, and the United States.  He has held positions across the spectrum of archaeology. He has been a professor of archaeology at Southwestern Baptist Theological Seminary in Fort Worth, Texas; an assistant vice president of a professional archaeology company in the U.S., and most significantly, the director of the Cyprus American Archaeological Research Institute (CAARI) in Nicosia, Cyprus, one of the premier archaeological research centers in the Eastern Mediterranean.  Davis currently directs the Kourion Urban Space Project (KUSP) at the early Christian site of Kourion, Cyprus. He also serves as project co-director and field director of the Ilyn Balik Expedition, Kazakhstan; and as project coordinator for the Recordation Project of the West Wall of the Cour de la Cachette in the Temple of Karnak, Luxor, Egypt.  
"We are very pleased that the center will be housed within a university setting as it not only involves scripture but also natural sciences, social sciences, history and more. It is such a great fit for the breadth of what archaeology is," said Ortiz. "We are excited about collaborating with other academic disciplines in the work of the center, and being at a faith-based institution. Being at a faith-based institution is a wonderful place to be. Christianity is a faith grounded in historical events. Because of that, the study of archaeology helps us understand the faith context in which the Bible was revealed. We think it will add an interesting dimension to a variety of disciplines at Lipscomb."
Approval for the M.A. and Ph.D. programs from the Southern Association of Colleges and Schools Commission on Colleges (SASCOC) is pending. Based on SASCOC approval, the programs will begin in January of 2021. For more information about the Lanier Center for Archaeology, email Ortiz at archaeology@lipscomb.edu.