Historian works to host 2020 conversations on race among students
Author of book exploring racial issues seeking funds to bring students from Lipscomb, Fisk, ABC, Belmont and Trevecca together
Janel Shoun-Smith | 615.966.7078 |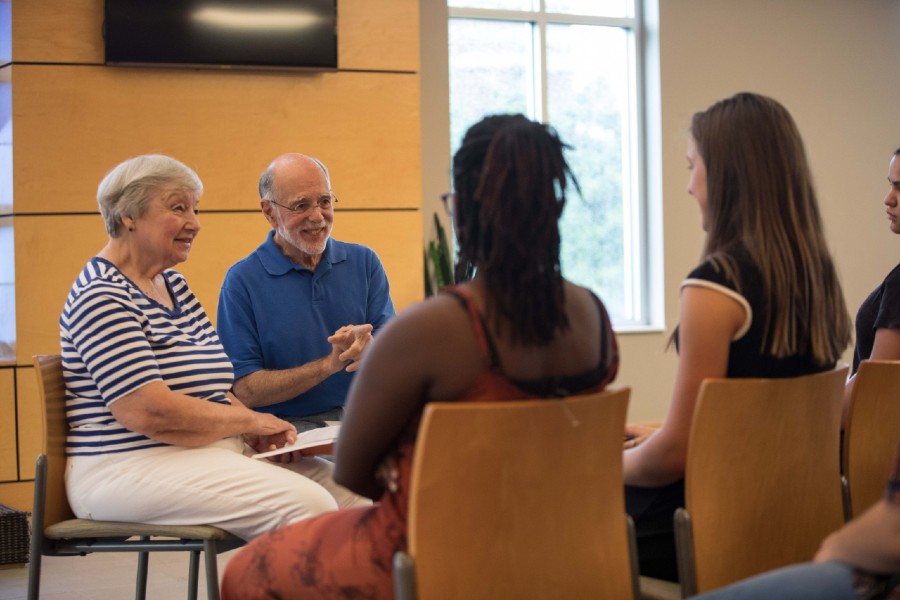 After an eye-opening encounter with a professor of African American Christianity at the end of a presentation on his book, Myths America Lives By, author Richard Hughes was inspired to revise his book, which he became convinced had left out the most important of all American myths: the myth of white supremacy.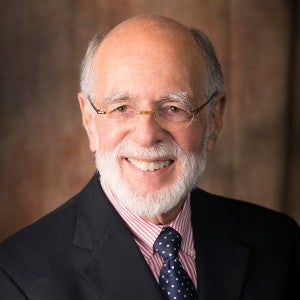 Hughes, one of the foremost Church of Christ scholars in the nation who came to Lipscomb in 2015, did revise the book, now called Myths America Lives By: White Supremacy and the Stories That Give Us Meaning. Still motivated by that project, he followed up by coordinating a conversation series for faculty at five of Nashville's Christian universities: two that are historically black and three that are historically white.
Now he hopes to bring that same structure for engagement to student leaders of the five universities this year, leading up to a chance to hear an in-person talk by Ibram X. Kendi, one of America's foremost experts on antiracism, at Lipscomb's Christian Scholars Conference in June 2021.
Hughes, scholar-in-residence in Lipscomb's Center for Christianity and Scholarship and the College of Bible and Ministry College of Bible & Ministry, proposes gathering student leaders from Lipscomb, Belmont University and Trevecca Nazarene University, historically white universities; and Fisk University and American Baptist College, historically black universities, to discuss racial issues, white privilege and how to address those issues on college campuses.
The goal is to build bridges and collaboration on behalf of a deeper understanding of the dynamics of racism and white supremacy on our campuses and to inspire mutual action on the part of student leaders. 
"They will read together in order to bond together, and they will bond together in order to lead their respective institutions in ways that will further the cause of racial justice," said Hughes.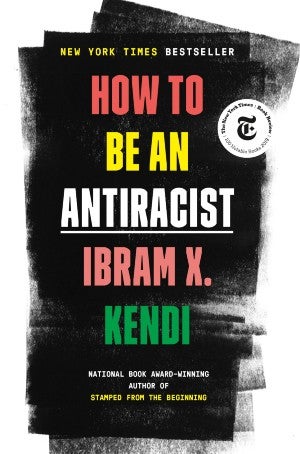 The idea grew out of the previous conversation series Hughes coordinated in 2018 for faculty at the five universities. That initiative was funded by a $12,500 grant from the Lilly Fellows Program, a network of church-related colleges and universities supported, in part, by the Lilly Endowment, a private philanthropic foundation supporting causes of community development, education and religion. 
"I think these conversations with students will be even more productive because of what has transpired over the last several months. The time is right," said Hughes. "Students are really eager to explore racial issues. We are deliberately going after student leaders because we don't want these conversations confined to these students only. We want them to go back and continue the conversations on their campuses."
In the previous project, participants shared their personal experiences with issues of ethnicity, discussed topics using Hughes' Myths book as a framework and discussed actions taking place on the various campuses, such as a video of Trevecca students discussing diversity and advocacy efforts by Fisk, an institution that educated many of the civil rights titans of the 1950s and '60s.
The relationships made and the ideas shared in 2018 will serve as the foundation for the students' Zoom conversations, where some of the faculty from the original project will serve as mentors.
Hughes has proposed that students read and discuss Kendi's book How to be an Antiracist. The final session would involve discussing concrete actions with two civil rights leaders and would take place the night before Kendi's lecture at Lipscomb's Christian Scholars' Conference.

After the 2018 faculty conversations, participant Jonathan Thorndike, professor of English and senior fellow at Belmont University, encouraged the Belmont Teaching Center to include Hughes' book in the summer reading groups for faculty, said Thorndike, who was the Faculty Senate liaison for the Inclusion, Diversity and Equity Committee. As a result, many Belmont faculty read Myths and had conversations about diversity, inclusion and equity over the summer of 2019.
Belmont is not alone.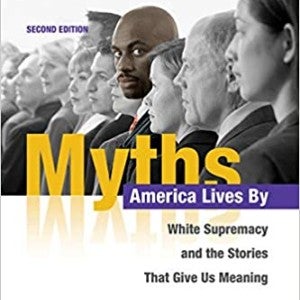 "Myths America Lives By has been one of our top sellers since the second edition was published in September 2018," said Michael Roux, marketing and sales manager of University of Illinois Press. "It is taught in higher education classrooms around the United States and has experienced a large increase in sales on Amazon since the George Floyd inspired protests centered white supremacy in the national conversation."
Myths has also been used in several classes at Lipscomb, including history and freshmen experiences courses.
"I was so impressed with the depth and quality of the conversations we had led by Dr. Hughes and on the scope of efforts at diversity, inclusion and antiracism at the five faith-based colleges of Nashville," said Thorndike, who also invited Hughes to speak at one of his freshmen classes at Belmont.
In 2019, Hughes delivered lectures based on the concepts in his book at Lipscomb's Beaman Library, at Vanderbilt Divinity School, Baylor University, an event jointly sponsored by the University of Arkansas at Little Rock and the Central Arkansas Library System and at the Council of Christian Colleges and Universities New Faculty Institute at Calvin College.
After Myths was included as summer reading for Belmont faculty, the university began a bold series of initiatives to promote diversity and inclusion, with many activities and listening sessions being led by Belmont's President and the university's Welcome Home Diversity Council, said Thorndike.
"The beautiful thing (about this project) is that the faculty at Fisk and American Baptist College are willing to work with us on this, to be in the room and engage us and help us see the issues we may not be recognizing ourselves," Hughes said. "They have helped us tremendously."
If you like to learn more on how to support this initiative, contact Hughes at richard.hughes@lipscomb.edu.