Health care veteran David Webb to lead new cardiovascular perfusion program
Kim Chaudoin |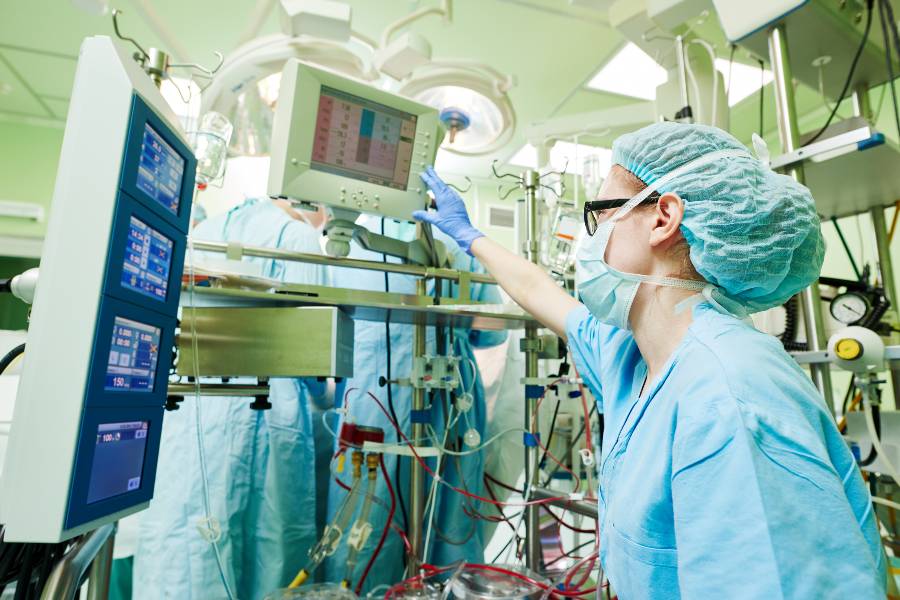 Nashville health care expert David Webb has been appointed director of Lipscomb University's new Master of Science in Cardiovascular Perfusion program. Housed in Lipscomb's College of Pharmacy & Health Sciences, the new cardiac perfusion program will began classes this fall with 13 students. 
Webb has over 20 years in perfusion education and cardiovascular experience, including serving as chief perfusionist and program director of the Vanderbilt University Perfusion School where he also co-authored several publications. His research interests include perfusion safety and modes to reduce medical errors.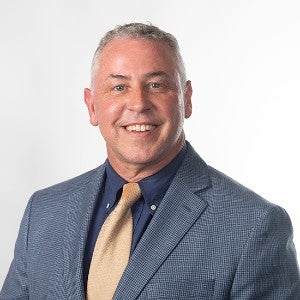 "David brings a wealth of experience in not only perfusion education but in perfusion practice and research. We are excited to have David lead Lipscomb University in the preparation of healthcare professionals involved in this impactful life-saving discipline," said Quincy Byrdsong, vice provost of health affairs at Lipscomb. 
A veteran of the United States Air Force, Webb holds a Bachelor of Science degree from the University of Colorado and a Master of Perfusion degree from the Milwaukee School of Engineering. He said he is looking forward to growing this new program at Lipscomb. 
"I look forward to training this generation of perfusionists as their vital role in the treatment of infectious disease has never been more apparent," said Webb. "My vision for the program is for the Lipscomb perfusion graduates, with their foundation of Christian faith, to be highly sought after and to lead by example in all aspects of perfusion care."
In February, Lipscomb officials announced the launch of the new 22-month Master of Science in Cardiovascular Perfusion program.  Lipscomb will partner with hospitals and companies to bring not only financial aid opportunities to Lipscomb's perfusion students, but will also provide secure job placement after graduation.
Perfusionists, who play a vital role on the cardiac surgical team, ensuring that a patient's blood continues to flow throughout the body by utilizing artificial pumps during cardiac procedures, have been in particularly high demand during the COVID-19 global pandemic, Byrdsong explained. 
Currently only 17 schools in the nation offer a perfusion sciences degree. According to the American Board of Cardiovascular Perfusion, there were less than 5,000 certified perfusionists in the nation in 2019. According to Salary.com, the average salary of a perfusionist is $129,000.
The numerous partnerships that Webb is cultivating will allow the master's program to offer unique clinical rotations all across the country and opportunities for students to move straight into a position after graduation.
"The perfusion technology curriculum prepares you to enter a highly skilled and desired position within the surgical theater," said Byrdsong. "Lipscomb will not only prepare you for the workforce as a perfusionist but will guide and empower you to walk in your purpose."
Lipscomb perfusion students, numbering 10 to 12 in the first cohort, will be trained in small class sizes in the state-of-the-art Health Sciences Simulation Center, equipped with equipment and patient simulators to provide hands-on learning in a low-risk environment during didactic training. The center includes a newly designed and specialized laboratory dedicated to perfusion technology instruction, Byrdsong said.
In addition, Lipscomb's healthcare programs offer extensive interprofessional education through collaboration with students studying pharmacy, physician assistant studies, nursing, kinesiology and nutrition as well as opportunities to collaborate through missional health care trips and programs with other institutions.
Learn more information about Lipscomb's Master of Science in Cardiovascular Perfusion