Harris named School of Nursing executive director
Veteran nursing educator Chelsia Harris, associate director of nursing for degree development in the Lipscomb School of Nursing, has been named executive director of that school.

Kim Chaudoin |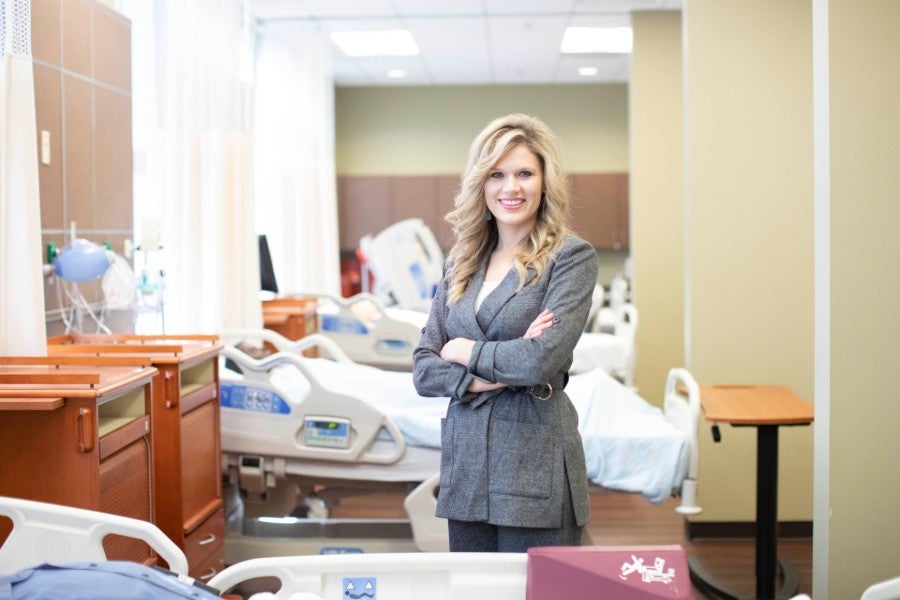 Harris, who helped the university launch its RN-to-BSN program last year, joined the Lipscomb faculty in 2017. She leads a School of Nursing that was recently ranked by RNCareers.org as one of the best nursing schools in the nation and No. 6 in Tennessee.
 
"The appointment of Dr. Harris as executive director of Lipscomb's School of Nursing begins an important new chapter in the growth and reputation of the School," said Dr. Roger L. Davis, vice provost for health affairs at Lipscomb. "Chelsia's enthusiasm for the profession of nursing, reputation for leadership, credibility with accrediting agencies and personal investment with students makes her an ideal leader for the position.  Her talents reinforce her role as one who will inspire students, faculty and all those who support the School of Nursing. With the commitment of the faculty and staff, the future has never been more promising."
 
 
Nursing is a divine calling. I am passionate about serving people through the profession, and leading our next generation in providing high-quality compassionate care. — Chelsia Harris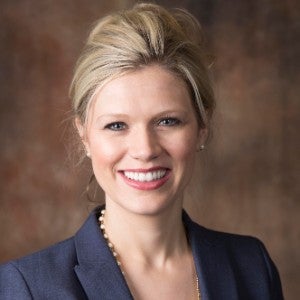 Prior to her work at Lipscomb, Harris taught for eight years as an associate professor of nursing in a baccalaureate program at College of the Ozarks in Point Lookout, Missouri. Harris's clinical experience includes practice in medical-surgical acute care, outpatient cardiology, preventive health, primary family practice, and occupational and home health. She has also spoken locally, regionally, nationally, and internationally to a variety of healthcare audiences.
 
"Nursing is a divine calling. I am passionate about serving people through the profession, and leading our next generation in providing high-quality compassionate care. It is a distinct honor and privilege to be asked to lead Lipscomb University's School of Nursing. God never ceases to amaze me! It is with humble excitement that I endeavor to lead, and look forward to how God will use our program to change lives throughout the world." 
 
A native of Hartman, Arkansas, Harris earned her Bachelor of Science in Nursing degree from Arkansas Tech University in 2004, her Master of Science in Nursing degree as a family nurse practitioner from Vanderbilt University in 2008; and her Doctor of Nursing Practice degree with an emphasis in Educational Leadership from Case Western Reserve University in 2015.
 
Harris's publications include topics such as physician-assisted suicide, compassion fatigue, advanced practice nursing, and nursing education, as well as her book Created & Called: A Journey to and through Nursing (New Leaf Press) and her children's book Hannah Visits Nana in the Nursing Home (Christian Faith Publishing). Her research includes the exploration of compassion fatigue and daily spiritual experience among nursing assistants working in long-term care. Harris also serves as a peer reviewer for the Journal of Christian Nursing and the American Nurses' Association publication American Nurse Today.
 
Lipscomb University's School of Nursing, housed in the College of Pharmacy & Health Sciences, provides a state-of-the-art nursing education while providing each student with individual support and guidance that enables them to become the best nurse possible.
 
The school offers a four-year Bachelor of Science in Nursing program for traditional undergraduate students and transfers. Students have the opportunity to "practice before they practice" in an on-campus facility that includes a state-of-the-art, high fidelity patient simulation lab. The school also offers an online RN-to-BSN program designed to help equip and empower Registered Nurses with an Associate Degree desiring to advance their career. The RN-to-BSN program may be completed online in as few as 18 [WU1] months.
 
In the Health Sciences Simulation Laboratory, students experience health conditions covering the entire lifespan from premature babies to the elderly. Twenty-three computerized patient simulators provide realistic health scenarios and respond to a student's interventions. Student nurses are also trained in bedside health care informatics and in the use of medical equipment. The lab is equipped to be able to triage real patients in the event of a crisis.
 
Another hallmark of Lipscomb's nursing program is teaching Christ-centered nursing care that includes opportunities for students to participate in medical mission trips and international educational experiences.
 
Student nurses learn from faculty who are highly trained in all clinical and specialty areas, who also serve as academic advisors and mentors, looking out for the individual needs and goals of each student. With Lipscomb's location in Nashville, the health care capital of the nation, students complete nurse preceptorships and residency programs at some of the country's top medical institutions.
 
Lipscomb's School of Nursing is recognized by the industry's most demanding organizations and regulators as top quality. The program holds accreditation from the Accreditation Commission for Education in Nursing. The program's 2018 graduates have a 97.3 percent pass rate on the NCLEX licensure exam and 100 percent job placement.
 
Want to know about Lipscomb's School of Nursing?