Haley Cable
You have made all the difference
Karin Hensley |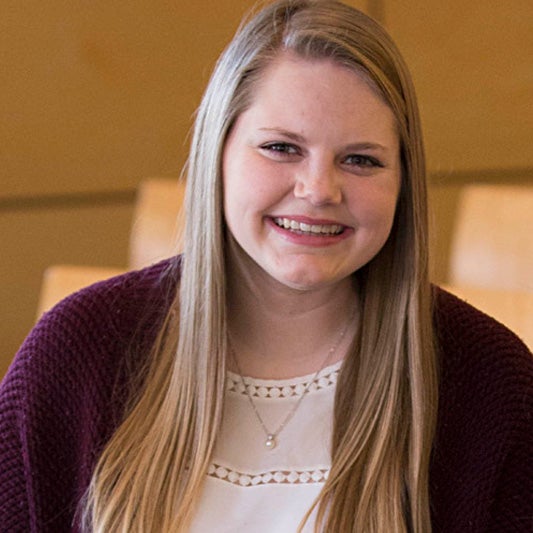 If you wonder what difference an endowed fund can make, you should visit with Haley Cable. Haley is a junior electrical engineering major from Omaha, Nebraska.
Haley realized Lipscomb was "everything I was looking for" during a Presidential Weekend visit.
But finances were the main challenge, and the Vanis and Nearene Pennington Memorial Scholarship endowed scholarship was part of the solution. In opening the doors to Lipscomb, endowed scholarships help create professional goals and faith formation.
"Because of scholarship donors, I am getting the education that not only fortifies my mind but my relationship with Christ," Haley said. "I was baptized just over a year ago, and I know I would not be in the spiritual place I am if it wasn't for the people at Lipscomb. I have professors who pour into me and pray over me, and I have friends who challenge me and push me to pursue Jesus with everything I have."
Through the Engineering Missions program, Haley has been to Trujillo, Honduras, twice to use her engineering skills and share the gospel. "I can use my engineering skills to directly better the lives of people all over the world, and after I graduate, I intend to do just that. I'll be able to use the knowledge of engineering and Spanish I've gained at Lipscomb to serve the parts of God's Kingdom that need my skills," Haley said.
All of which has happened because a scholarship made Lipscomb possible for her.
"To the generous individuals who have financially contributed to my education at Lipscomb, you have made all the difference in my life, and I plan to pay the difference making forward and improve the lives of people all over the world," Haley said. "I am inexpressibly thankful."