Graduate Spotlight: Marine veteran Thomas completes mission to earn bachelor's degree
Kim Chaudoin |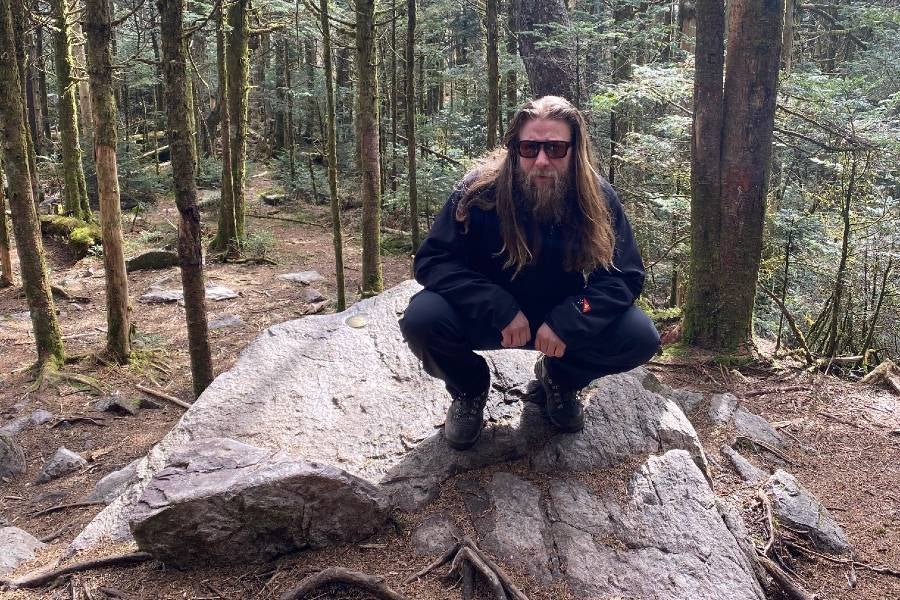 When Jonathan Thomas enrolled at the University of Sunderland in 2002 to pursue a Bachelor of Arts degree, little could he have known that the journey to earn his bachelor's degree would span two decades and end more than 4,000 miles away in Nashville at Lipscomb University. 
In 2003, as the Iraq War began, Thomas left Sunderland and joined the United States Marine Corps. He served as an infantry sergeant from December 2003 through February 2012. Following his military service, Thomas worked as a consultant for a company in the oilfield with a team of engineers and scientists experimenting on reclamation processes. He developed an affinity for their work processes and an interest in engineering. 
Soon, Thomas decided to return to college to pursue his dream of completing a bachelor's degree. With his interest in engineering on his mind, he enrolled in Volunteer State Community College, from which he earned an Associate of Science degree in mechanical engineering in 2017. 
That same year, the Lubbock, Texas native started a small exterior living space company that he "began out of necessity" just before enrolling at Lipscomb. "There are few options for work that would not only provide for my family but also allow me to be a full time student," explains Thomas.
Not long after the launch of Epoch Construction, Thomas enrolled at Lipscomb to begin work on his four-year degree in mechanical engineering. "I wanted to attend a university that shared the same beliefs and outlook," he says. On Saturday, Thomas will accomplish what he set out to do many years earlier as he walks across the Allen Arena stage to receive his Bachelor of Science degree. 
"It feels amazing to finally reach completion as the only member of my family to take the route that I have taken to get to this point," admits Thomas. "It feels good to begin a new chapter."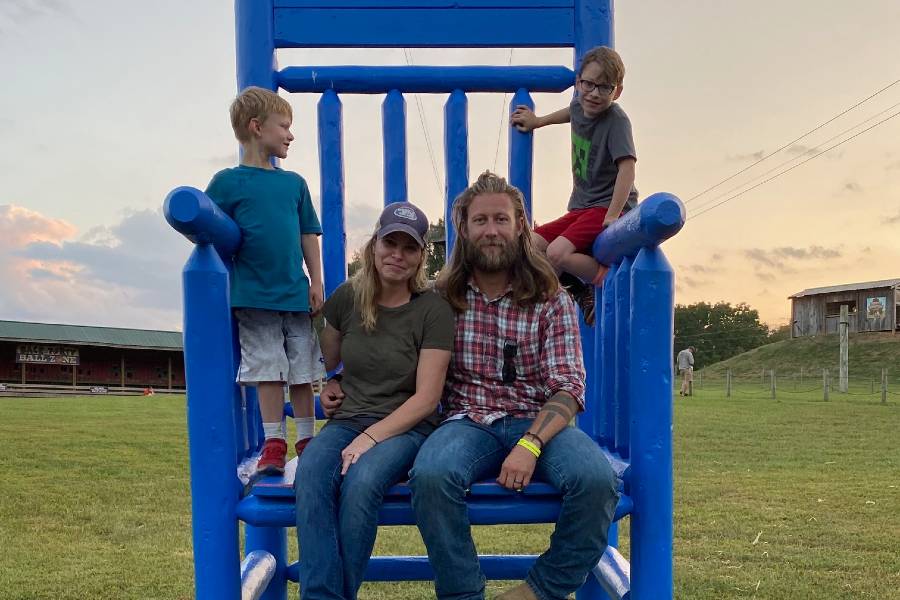 Thomas was part of the Peugeot Center for Engineering Service in Developing Communities survey mission team that traveled to Lilongwe, Malawi. 
"I enjoyed the opportunity to help on a mission trip. I have traveled to many places around the world, but only a few as a mission team member," Thomas reflects. "My father was a missionary for Broadway Church of Christ (in Lubbock, Texas) from the time I was six until I was 18. So, I have always been around that community, and very much enjoyed seeing if I was able to help in any way."
The engineering faculty have had a significant impact on Thomas. "Dr. Richard Gregory and his method of teaching resonated with me so much that I still refer to things as the 'Gregorian way' after him. Also, a big influence has been Dr. Fort Gwinn," he says. "Their patience and reality-driven approach to teaching enabled the students to see beyond the slides or textbooks. Especially the non-traditional students are able to relate to them in a very constructive way."
Thomas says his experience at Lipscomb has been a good one. 
"I have thoroughly enjoyed my experience here at Lipscomb. At one point someone suggested to me that more flexible options at alternate universities may facilitate my business schedule," he says. "My response was that there is a reason that I chose Lipscomb, there was never really another option. The work being done here is inspiring."
After graduation, Thomas will remain owner of Epoch Construction but will do so in a smaller role so he can pursue a job in the aerospace industry.