Graduate Spotlight: Correa, McKenzie named among top business students in the nation
Lipscomb business students are recognized nationally for excellence.
Kim Chaudoin |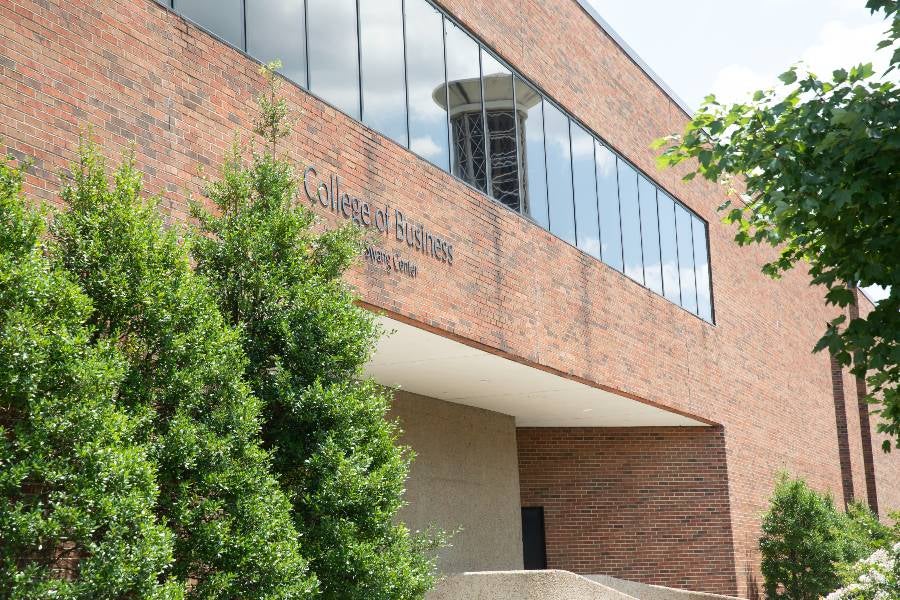 Lipscomb University seniors Julia Carvalho Correa and Gregor McKenzie have been named among top business students in the nation as 100 Best & Brightest Undergraduate Business Majors Of 2023 by Poets&Quants. 
Correa, an international business major, and McKenzie, a finance major, were selected by Lipscomb's College of Business and submitted to Poets&Quants. The Best & Brightest honors seniors who set the bar for their business school classmates. To compile this year's list, P&Q invited each of the Top 50 undergraduate business programs to nominate two seniors. Business schools choose representatives using their own selection process and criteria.
Correa says this honor is particularly meaningful and reflects the supportive community she found at Lipscomb. She says the recognition affirms her decision to attend Lipscomb.
"This means that I made the right college choice and that I am at a place where faculty and staff saw my potential and invested in my success," she explains. "I never imagined I would be considered for this award. To me it is validation that I must be doing something right and that I'm on the right path — but not without support — support from my professors, from my family and friends. It seemed surreal when I told my parents and brother that I received this recognition. Making them proud is all I aim to do."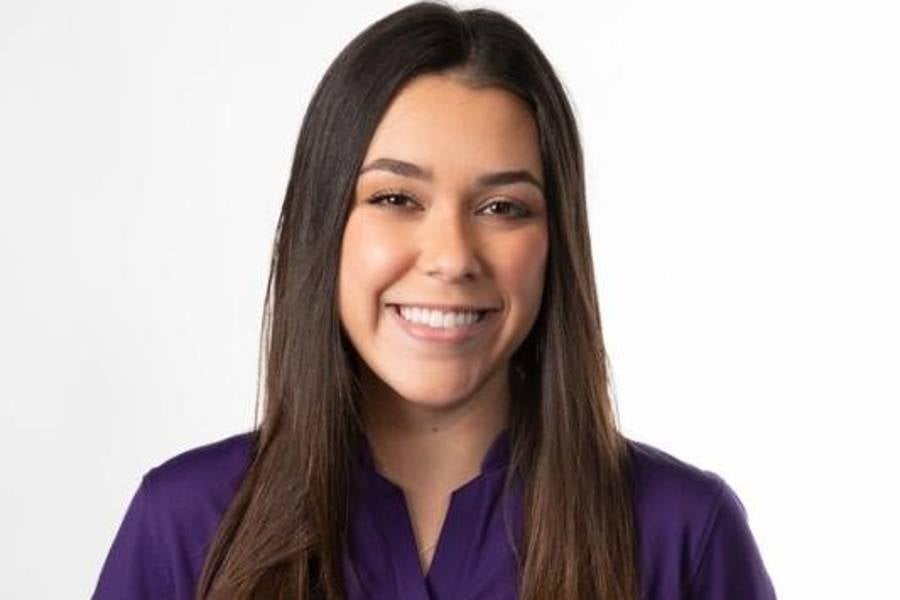 A native of São José dos Campos, Brazil, Correa was part of an exchange program and completed her senior year of high school in Indiana. Following that experience, she decided that her path was in the United States and that she wanted to attend an American university. She took a gap year to figure out what she wanted to study and where to go. An agency in Brazil introduced her to Lipscomb as it matched a lot of features she was looking for. 
"Nashville was really attractive as well. I applied to eight schools across the midwest and south but no school did anything for me like Lipscomb did," she shared. "An admissions counselor came to meet me in Brazil, which was a huge deal. I got introduced to a campus that was so far away but yet it seemed so familiar to me. Lipscomb has supported me from the moment I was just becoming interested, no other schools did anything close to it." 
Correa says she has been shaped by a number of individuals during her time as a student. She credits "every professor" she had for class with impacting the way she sees the world. Her academic advisor, Jeff Cohu, executive director of Lipscomb's Center for Entrepreneurship & Innovation, "has been able to see something in me," she says, "and I will be forever grateful for his guidance." Working with the undergraduate admissions office for four years provided Correa with opportunities to hone her leadership skills and to share her story with prospective students. 
During her senior year at Lipscomb, Correa completed two internships at GEODIS in Nashville working in the executive office and in the IT project management office. She has been very involved in campus activities. Correa was a member of the inaugural President's Student Advisory Council, RAICES Hispanic/Latino heritage club for which she served as treasurer, Admissions Ambassador and Tour Team manager, Quest Team Leader, the W.E.B. DuBois Intercultural Honor Society, the International Student Committee and executive treasurer of Pi Delta social club. 
"My time at Lipscomb has truly been the best four years of my life. If I were to do it all over again I don't think I could make it better than it has been," concludes Correa. "I have been involved with almost every corner of campus and the connections I created I hope to carry it for life. Besides the community I was able to be a part of and grow spiritually and professionally. Lipscomb has helped me to become the person God created me to be, and this place will forever hold a piece of my heart."
Read more about Correa's perspective on business in her Poets&Quants profile.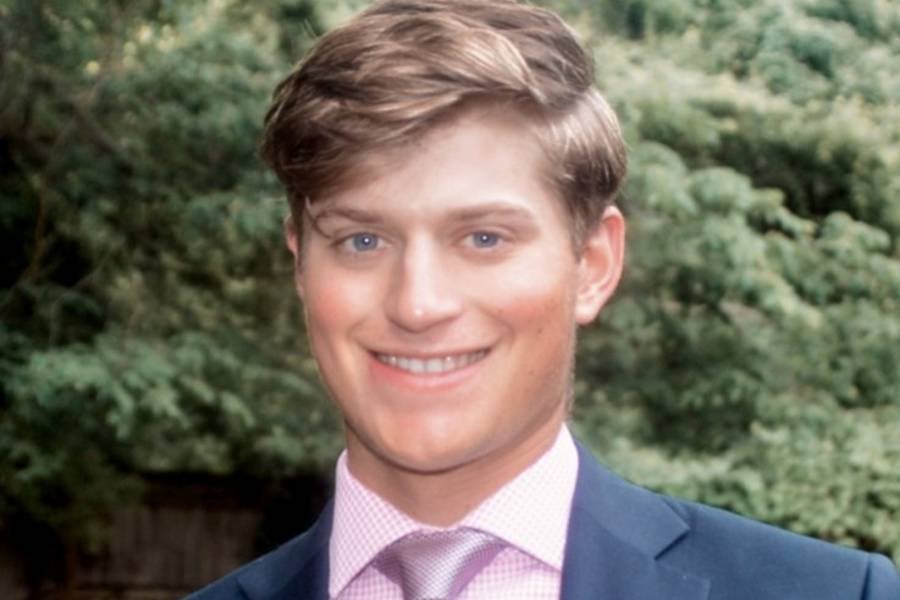 An avid golfer, McKenzie followed his passion for the game across the pond from his native Oxford, England to Lipscomb to be part of the Bison men's golf NCAA Div. 1 program. He believed it would be an environment conducive to developing his golf game and getting a good education. He found that and more. 
"It's been an excellent experience. I've learned much more than I could have imagined," admits McKenzie. "The support I've received throughout my time here has been outstanding and I've particularly enjoyed the opportunity to develop connections with my professors."
Being recognized as one of the top 100 business students in the country is particularly meaningful to McKenzie.
"I am hugely appreciative of this recognition. I wasn't expecting to receive anything like it and am honored to have even been considered," he says.
In addition to being a student athlete, McKenzie was a 2022 FEI Nashville Scholarship recipient, a volunteer at Operation Stand Down Tennessee, the 2022 College of Business Credible Award winner and the Outstanding Undergraduate Presentation award winner at the 2021 Student Scholars' Symposium. He completed internships at UBS Wealth Management in Franklin, Tennessee; Ernst & Young and LFM Capital.
He credits Han-sheng Chen, associate professor of accounting, finance and economics, for "always being hugely supportive of my academic and professional endeavors. His support for extracurricular involvement is second to none," he says. "Also, Suzanne Sager has been hugely influential to my time here. She has put in so much work to connect me with some amazing people and I can't thank her enough."
Following graduation with his bachelor's degree from Lipscomb in May, McKenzie plans to pursue a master's degree in financial analysis at London Business School. His long term career goal is to launch his own private equity firm with operations in the United States and England after starting his career in investment banking in London. 
Read McKenzie's Poets&Quants profile here.