Graduate Spotlight: Calling to nursing leads Hardin to Baylor University Medical Center
Kim Chaudoin |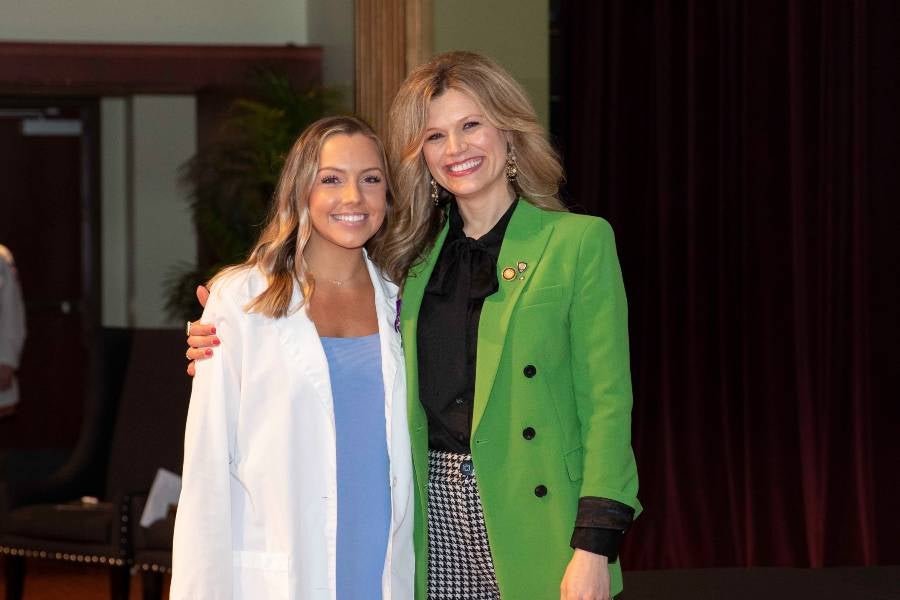 Hollyann Hardin loves to care for others. 
This passion led her to pursue a Bachelor of Science in Nursing degree at Lipscomb, which she completed this May. This summer, Hardin ​​will begin her health care career as an organ transplant nurse at Baylor University Medical Center in Dallas. 
"I felt called to this career because of my love of caring for others," explains Hardin, of Hermitage, Tennessee. "I feel as though this is God's calling for me, and I am able to use my servant heart to care for the community around me. I am also a big people-person. I love being around people, talking with people, and hearing and learning from stories of those around me. That is why I chose to pursue a career in nursing."
Harding says Lipscomb was the perfect fit when searching for a college to follow that calling. 
"I toured lipscomb and it felt just the right amount of challenging and comforting," she says. "I wanted a smaller school where it really felt like a family community and that's exactly what I got from Lipscomb." 
Hardin was active in student life at Lipscomb. She was a member of Pi Delta social club, participated in Singarama and spent a semester studying abroad in Florence, Italy, in Fall 2019.  
I am so passionate about nursing and am just feeling so thankful for the opportunity Lipscomb has brought me to be a nurse. — Hollyann Hardin
"I have loved being at Lipscomb. It has brought me challenges and many successes. I have been able to pursue an education in a career that I am passionate about, I have been challenged out of my comfort zone by studying abroad and exposed to many different cultures," she says. 
"I truly feel like I have learned so much not only about myself but about the world, and feel very ready to take on the many challenges and blessings that God has for me post college," continues Hardin. "I have made lifelong friends and memories at Lipscomb and I am so thankful for that."
When considering a specialty area for her nursing career, Hardin says she found that she enjoys working with adults and desired to work in a setting that "would keep me on my toes and constantly learning." "So I chose a job as an organ transplant nurse working with adults," says Hardin. "I'm super excited to experience something new and finally be able to pursue this career that I have been well prepared for." 
Hardin says completing her degree and embarking on her first job in nursing "feels incredible." 
"It feels like nothing I have ever felt before. It means so much to me and while life has brought many accomplishments, this one is greater than any of them," she admits. "I am proud of myself for working so hard these past four years and not only pursuing but sticking with a career that has challenged me more than I ever thought it would. I am so passionate about nursing and am just feeling so thankful for the opportunity Lipscomb has brought me to be a nurse. I have learned so much from all of my nursing professors, and they will always hold a special place in my heart as I embark on this new journey as a nurse."