Former Tennessee Titan, NFL Hall of Famer Kevin Mawae named Lipscomb Academy head football coach
Kim Chaudoin |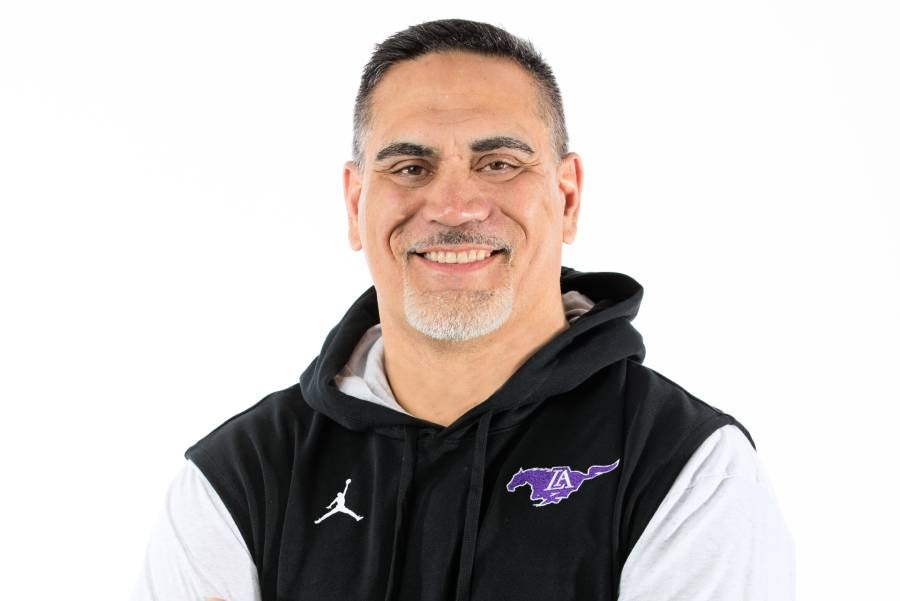 Former Tennessee Titan Kevin Mawae, a 16-year NFL veteran and pro football Hall of Famer, has been named Lipscomb Academy's head football coach. 
For the past two seasons Mawae served as assistant offensive line coach for the Indianapolis Colts. He will officially begin his work with Lipscomb Academy on Feb. 1. He will lead a Mustang football program that is coming off its fifth state championship in December and will guide the program to its move to TSSAA Div II-AAA competition next season. In addition to varsity head coaching duties, Mawae will oversee all of Lipscomb Academy's football teams and player development programs at all grade levels. 
 
"Because of Lipscomb Academy's outstanding reputation and the recognition the football program has built nationally, we had an unbelievable level of experienced candidates quickly emerge who were interested in leading this program," said Brad Schultz, Lipscomb Academy head of school. "The talent and hard work of our players have elevated our football program, and we anticipate many more successes in the future."
Mawae is no stranger to Nashville. He finished his professional career with the Tennessee Titans (2006-2009), where he started 61 games and helped the offensive line only allow a single-season franchise record 12.0 sacks in 2008. Mawae was selected as the team's Ed Block Courage Award winner for the 2009 season.
"It is an honor to return to Tennessee and to coach the Lipscomb Academy football team," said Mawae. "I am excited to get to work and lead these outstanding young men, both on the field and in the community. I have had many coaches pour into my life and shape me into the person I am today, and this is an opportunity to take those lessons and invest in the lives of others through a sport that I love so much. God has led me to this point in my journey and I look forward to how He will work in the lives of our players, coaches and this program as we seek to glorify Him in all that we do." 
Mawae's experience as a successful player at all levels gives him a unique knowledge not only of the game but also about how to develop players to pursue their goals as well. 
"With his background as a successful player at all levels of the game, his passion for investing in the lives of young people and his deep faith, Coach Mawae is a unique fit for Lipscomb Academy and to lead the Mustang football program," said Dr. Candice McQueen, president of Lipscomb University, of which Lipscomb Academy is a part. "Coach Mawae not only has an enthusiasm and love for pouring into the lives of students through football, he is also committed to serving the community through his philanthropic work, is deeply rooted in his faith and is strongly committed to our mission." 
Mawae has five years of coaching experience, including two seasons in the NFL. Prior to his work with the Colts, he served as an offensive analyst at Arizona State (2018-20). He started his coaching career in 2016 with the Chicago Bears as an offensive assistant.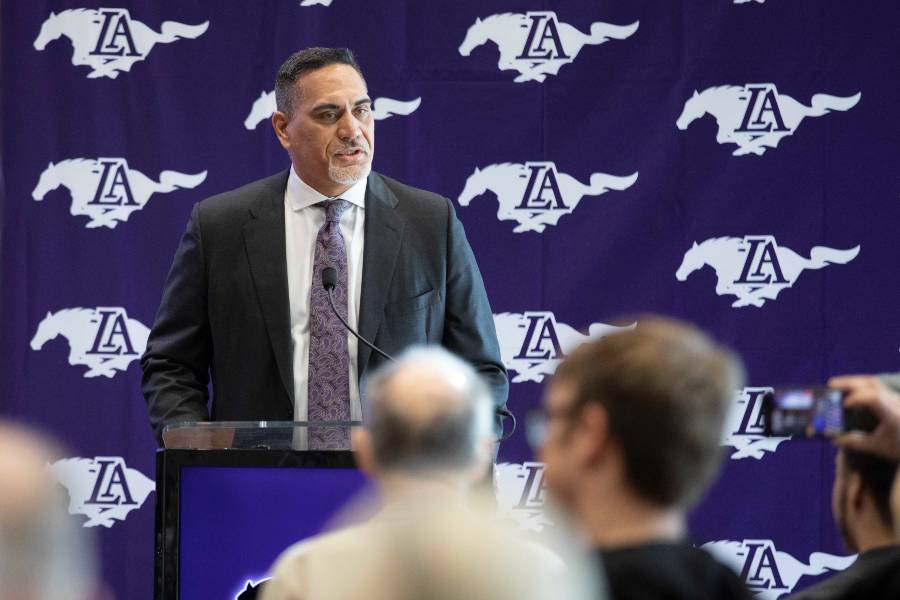 Over his 16-year NFL career, Mawae appeared in 241 games (238 starts) in his time with the Titans, New York Jets (1998-2005) and Seattle Seahawks (1994-97). He was a seven-time Associated Press All-Pro and was voted to eight Pro Bowls. He was selected to the NFL's All-Decade Team of the 2000s and he is a member of the Pro Football Hall of Fame Class of 2019. Mawae served as NFL Players Association president from 2008-2012 and helped navigate the players through the 2011 NFL lockout. Collegiately, he appeared in 42 games (40 starts) at Louisiana State University (1989-93) and was a First Team All-SEC selection in 1991 and a Second Team All-SEC selection in 1992 and 1993. He attended Leesville (La.) High School and helped the team win the district championship in 1985, 1986 and 1987.
"I am confident that under the leadership of Coach Mawae, the football program will continue its upward trajectory," said Lipscomb Academy athletic director Jake House. "We have strong student-athletes, enhanced training facilities, skilled football and athletics staff and administration, and the longevity of an institution dedicated to the holistic approach to developing student-athletes from the inside out, which are solid blocks upon which to continue to build this program."
Mawae is known for his extensive work serving the community. He has supported the Children's Cup, which equips local churches to transform communities through child development. He also created the "First and Goal Challenge" to benefit the Child Life Program and Pediatric Services at Winthrop-University Hospital in New York to help ease the fear and anxiety of children who are hospitalized. He is also actively involved in Pro Athletes Outreach and Fellowship of Christian Athletes. 
He has a Bachelor of Arts degree from LSU and a Master of Arts degree from Adelphi University. In addition, he has completed the NFL Executive Business Program at Wharton School of Business and Stanford Graduate School of Business. Mawae and his wife, Tracy, have two children, a son, Kirkland, 25, and a daughter, Abigail, 22. 
Lipscomb Academy is a 2-year-old through 12th grade college preparatory school with an enrollment of almost 1,400 students located in Nashville, Tennessee. For more information about the Lipscomb Academy, visit www.lipscombacademy.org.