Former longtime IBM executive appointed senior vice president of finance and technology
Kim Chaudoin |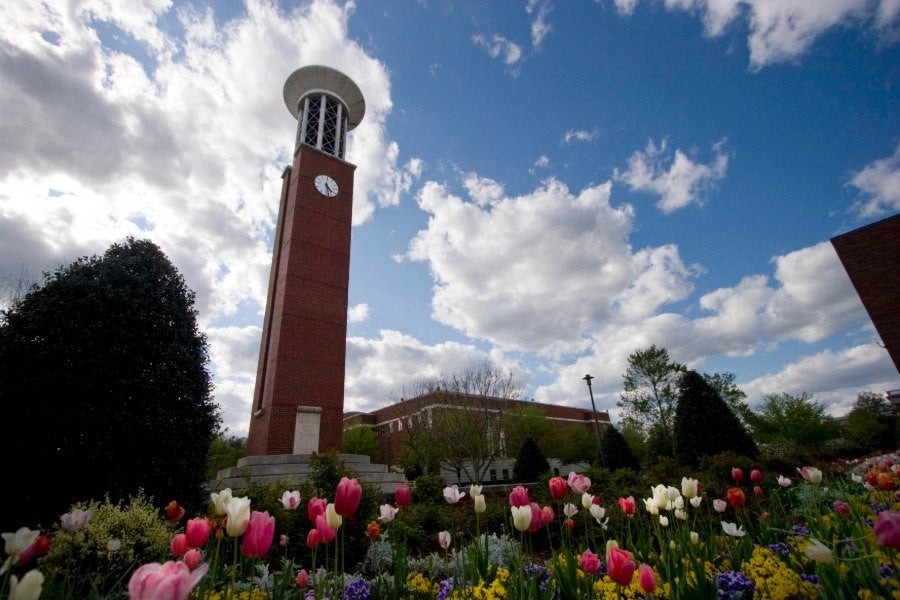 Jeffrey A. Baughn, a veteran of the financial services industry and transformational leader, has been appointed senior vice president of finance and technology at Lipscomb University, L. Randolph Lowry, Lipscomb president, has announced.
For more than 30 years, Baughn has served in various leadership roles in the financial service industry at IBM, PriceWaterhouseCoopers and Andersen Consulting. In his new role at Lipscomb, Baughn will lead the business operations, finance and information technology functions. He began his post July 15.
READ MORE: Baughn replaces Danny Taylor, former senior vice president of financial affairs and CFO, who retired in May.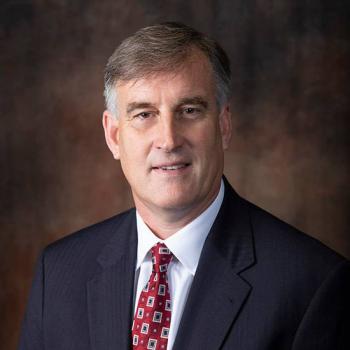 "Jeff brings a unique perspective to this role with his experience that is not the typical resume you might have for a chief financial officer," said Lowry. "But in this time of change both at Lipscomb and in higher education what he brings to Lipscomb is even more significant with his vast experience in the business side of organizations. Jeff has the ability to quickly understand an organization's challenges and bring innovative solutions to the table. He will be adept at bringing an outside perspective to develop long-term strategies and proposed solutions for the future. This is vitally important at this time in higher education."
 
Baughn said he looks forward to this role in higher education at Lipscomb.
 
"The opportunity to invest in and mentor the next generation of leaders in this role at Lipscomb is very exciting to me," said Baughn. "Having been in the corporate world for my entire career, I always knew that I would enjoy having an opportunity to have an influence on the lives of students just like professors and staff had on me when I was in college. This is now the time in my life to invest in the future leaders who are coming through Lipscomb University and Lipscomb Academy each and every year. It's also about helping Lipscomb continue to transform to meet the future challenges of higher education from the perspectives of both technology and financial sustainability."  
For more than 30 years, Baughn has served in various leadership roles in the financial services, communications and utility industries. From 2011 to 2017, Baughn was a vice president within the Financial Services sector at IBM. In that role, he was responsible for a $400 million portfolio of strategic IT outsourcing relationships with Fortune 500 financial services companies. He directly managed a team of 20 senior professionals with indirect leadership of several thousand team members spread across the globe. Baughn had accountability for sales, revenue,client profitability, client satisfaction and client retention across the portfolio.
 
During his 15 year tenure at IBM, Baughn also served as a senior executive in a variety of other sales and operational roles. He was the global relationship partner for a large regional retail bank, leading IBM's client relationship development and global service delivery for consulting, application management and technology services. He was also the vice president and senior project executive for a US-based wireless customer care provider, where he oversaw service delivery and relationship management for IBM. IBM's services included managing nearly 13,000 call center agents who addressed a volume of over 500,000 customer care calls each day at 20 locations throughout the United States, Canada, Mexico, India and the Philippines. Baughn was previously the senior project executive for one of the largest fully regulated utility companies in the United States, where he led the transition, launch and initial service delivery for a ten year, $1.6 billion IT and business process outsourcing relationship. Finally, he led IBM's business process management sales team in the communications sector for clients in the energy and utilities, telecommunications and media industries.
Prior to an acquisition by IBM in 2002,  Baughn was a partner at PriceWaterhouseCoopers in Atlanta. In this role, he was integral to the build out and expansion of a fledgling business process outsourcing practice which provided finance and accounting, human resources, procurement and real estate outsourcing services. Baughn started his career at Andersen Consulting (now known as Accenture) in 1983 and spent his first 14 years there. While at Andersen Consulting Baughn progressed through the ranks to become an associate partner and had a variety of leadership roles in technology consulting, sales and IT outsourcing
 
Most recently Baughn, along with his two sons, established a family-owned and operated business, Atlanta Motor Gallery, which is focused on delivering a superior customer experience for purchasers of previously owned highline vehicles. Since its inception the company has grown steadily and has a developed a reputation for top-tier customer service..
Baughn and his wife, Leah, have three grown children: sons, Justin and Christian, and daughter, Grace Leah.  
 
As part of the new structure of Lipscomb's finance operations, Darrell Duncan, associate vice president of finance, has been promoted to vice president of finance to help lead the financial and accounting services area. Duncan has worked in this area at Lipscomb for more than 20 years and will continue to be a valued leader in this area. Elevating his position to the senior leadership level is a reflection of the critical role finance and financial strategy will play in creating a sustainable future for the institution.