Fisk Jubilee Singers bring gift of song to Lipscomb
Kim Chaudoin |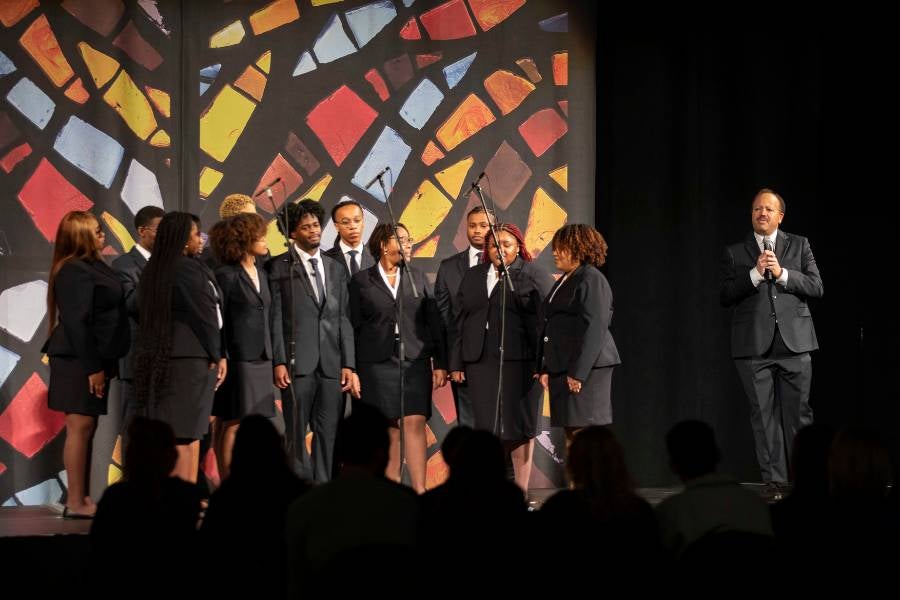 The Lipscomb community enjoyed a special musical gift as the world-renowned Fisk Jubilee Singers performed in the Gathering on Feb. 7, as part of the university's Black History Month celebration. 
"The Fisk Jubilee Singers are a celebrated and historical ensemble of students from Fisk University who perform regularly throughout the world," said Brent Roe-Hall, assistant dean of spiritual formation, and assistant director of Lipscomb's Center for Vocational Discovery. "This ensemble is in high demand, and we have worked for several years to get on their schedule. I am thrilled that they were able to join us this week."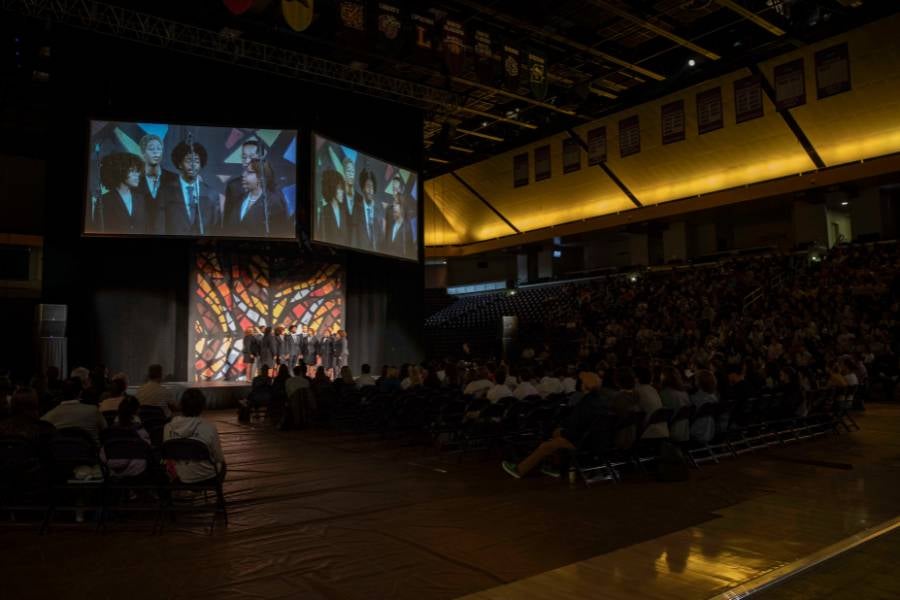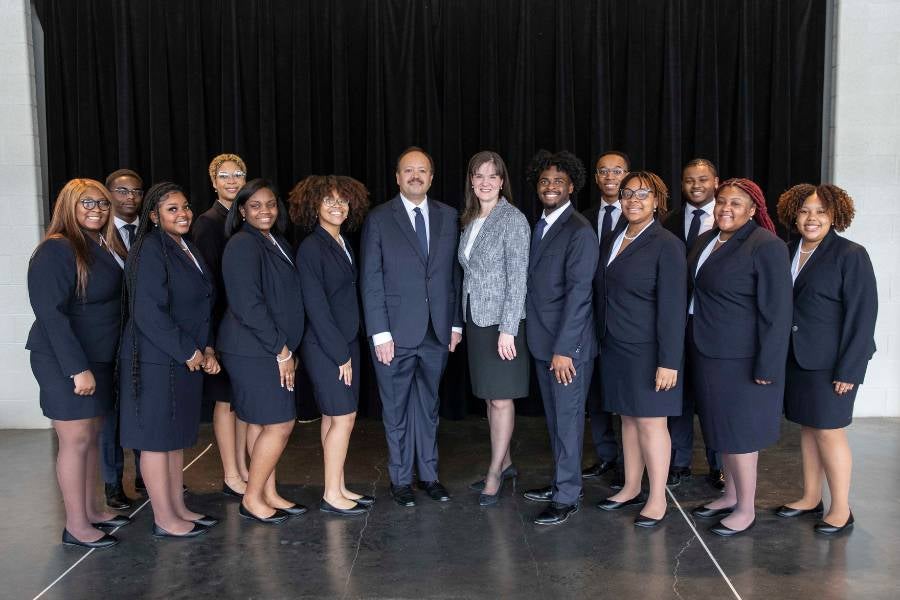 For more than 150 years, the Fisk Jubilee Singers have become known for their magnificent artistry and have been instrumental in preserving the unique American musical tradition of spirituals. Through their performances they share this rich culture while at the same time raising financial support for their beloved school. 
The Fisk Jubilee Singers received the 2008 National Medal of Arts, the nation's highest honor for artists and patrons of the arts, in 2021 they won their first Grammy Award and have received numerous other awards and recognition through the years and is a member of the Gospel Music Hall of Fame and the Music City Walk of Fame. 
Members of this year's ensemble include a special Lipscomb connection. Imani Suitt, an alto in the group, is the granddaughter of Deidre and William Thomas, who served on the Lipscomb Board of Trustees from 2003-2015. Suitt is a music major.