FBI veteran Jeff Dale returns to alma mater as campus safety chief
Kim Chaudoin |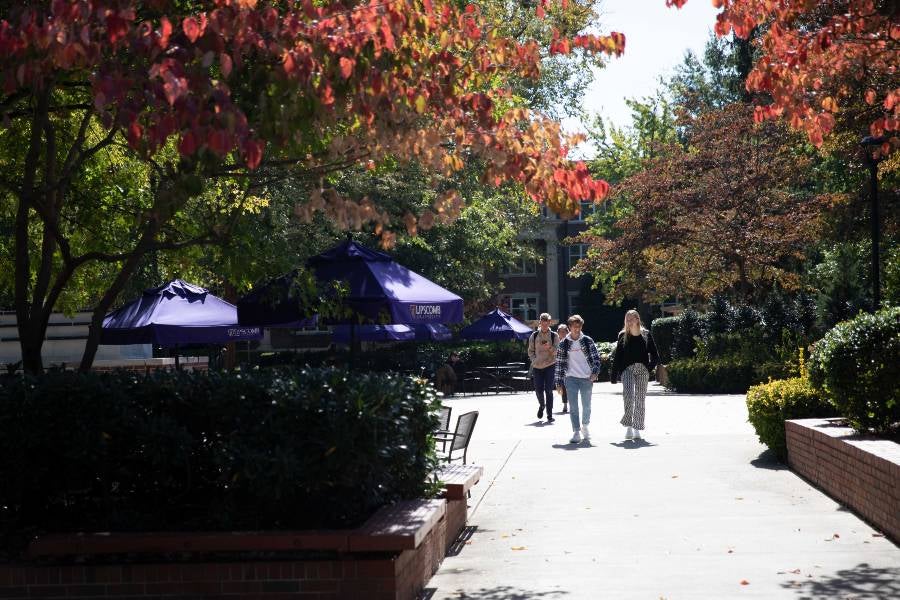 When Jeff Dale graduated from then-David Lipscomb College with an undergraduate degree in accounting in 1988, little did he know the career path that he would follow that would lead him back home to his alma mater more than three decades later. 
On Feb. 1, Dale will become Lipscomb University's chief of campus security following a 20-year career with the Federal Bureau of Investigation. He retired from the agency in October.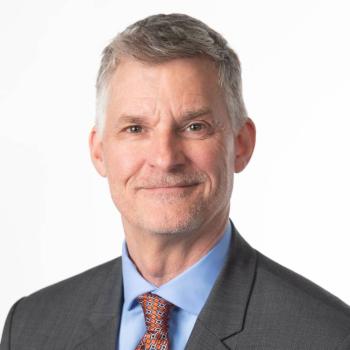 "The safety and security of our students and the entire Lipscomb community is a top priority," said Lipscomb President Candice McQueen. "Jeff's expertise in multiple facets of security, identifying and mitigating risk, and proactive response planning and execution of complex security initiatives along with his deep commitment to Lipscomb's mission make Jeff uniquely qualified to lead this office and to expand our focus in this area."
When Dale graduated from Lipscomb, he began his career in the accounting field. But an encounter while he was a student at Lipscomb had a tremendous impact on his future professional endeavors.  
"I never would have joined the FBI had I not met an FBI agent on this very campus in 1986 during a career fair," Dale recalled. "That started my journey down that road, which eventually led to me becoming an FBI Special Agent."
After 14 years working in accounting and business, Dale began his FBI career in 2002 in the Portland, Oregon, field office, where he investigated bank robberies, child abductions and organized criminal enterprises. In 2008, Dale was promoted as a Supervisory Special Agent in the Counterintelligence Division at FBI headquarters in Washington, D.C., where he was assigned to the unit responsible for overseeing investigations involving espionage and technology transfer. From 2010-2022, Dale was assigned to the Memphis Division, Nashville Resident Agency. In addition to his counterintelligence investigative activities, he was also a firearms, tactical and active shooter certified instructor and a sniper team leader for the Memphis Division FBI SWAT team. 
"I am excited to bring the experiences and training I received from the FBI back to Lipscomb," said Dale, who holds an undergraduate degree in accounting from Lipscomb University. "I hope to build on the legacy of those who came before me, and bring another level of professionalism to this department. It's important to have a campus safety and security team who is prepared at the highest level in order to provide the safest environment for students, faculty, staff and guests who step foot on the Lipscomb campus."
As chief of campus security, Dale will oversee Lipscomb's Office of Security, which serves Lipscomb Academy and Lipscomb University.
"On any given day, Lipscomb University and its elementary, middle and high school campuses have thousands of people coming and going from this campus. That includes students, faculty, staff, and visitors," explained Dale. "It is important that anyone stepping foot on this campus feel safe. But campus safety is more than just making people feel safe. Our department is a service-oriented team that is there to help with any major crisis, emergency, traffic control or anything that may enhance a student's time on this campus."
"Nashville is a relatively safe city, but crime does exist," he continued. "It is important that this department lead by example and educate students, faculty and staff in knowing what to do in an emergency situation. This will involve training and education, which our department will provide."
Dale has deep roots at Lipscomb. While a student, he met his wife, Julie (Frasier), who is a registered nurse in Lipscomb University Health Services. Their two children, Sarah and Andrew, are both Lipscomb Academy graduates. Andrew is a sophomore at Lipscomb University. Sarah is married to Hunter Hayes, also an academy graduate and a 2019 Lipscomb University engineering graduate. Dale's father-in-law is Charles Frasier, who was a professor of accounting at Lipscomb for more than 40 years and was his academic advisor as a student. 
Dale said it is particularly meaningful to use his experience to serve a place that means so much to him. "I am passionate about Lipscomb University for several reasons," he said. "That passion begins with my attending the university and meeting my future wife on this campus. I have always believed the education I received here at Lipscomb, as well as the spiritual growth I encountered while at Lipscomb, shaped me as a person. I look forward to giving back to Lipscomb in this new role."