Engineering professor wins national grant to analyze humanitarian engineering
National Science Foundation looks to Lipscomb engineering to create an inclusive STEM industry
Janel Shoun-Smith | 615.966.7078 |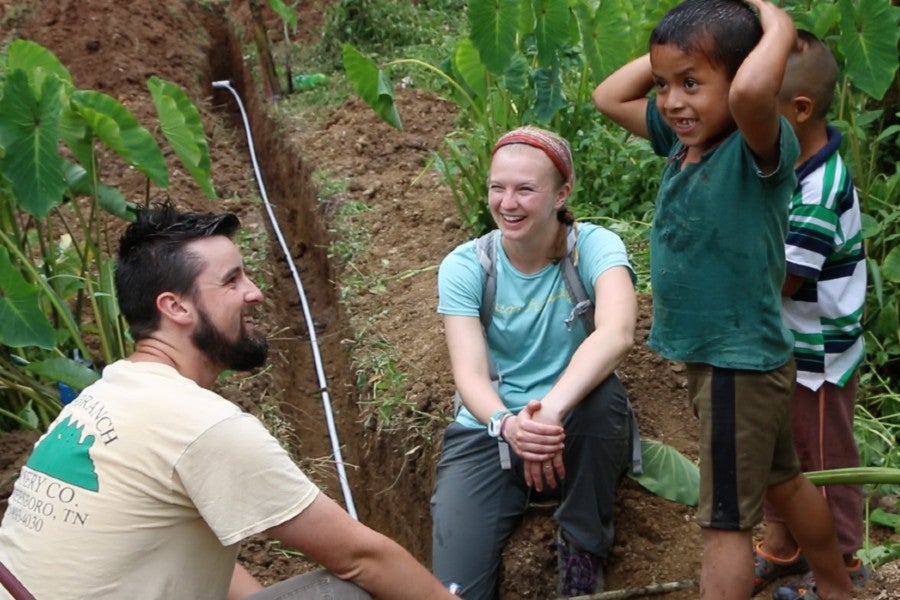 The Raymond B. Jones College of Engineering has long been leading the way to incorporate vocational mission trips to disadvantaged communities in its curriculum, and now the National Science Foundation (NSF) is tapping into that expertise to discover how such programs are impacting the engineering industry's workplace culture.

Assistant Professor of Mechanical Engineering Kirsten Dodson ('12) was recently awarded a $200,000 NSF grant to determine if student involvement in humanitarian engineering projects causes a shift in perspective to better embrace diversity, and if this mental shift could have a long-term effect on the professional engineering workplace toward a more inclusive culture.
 
This research project, titled "Long-Term Effect of Involvement in Humanitarian Engineering Projects on Student Professional Formation and Views of Diversity and Inclusion," is Lipscomb's fifth NSF grant, the university's second NSF research grant and Dodson's first grant.

On Sept. 1, Dodson will begin working on surveys and interviews with engineering students and alumni who have been on the college's engineering mission trips. The project will also include developing a model for how best to include such experiences within an engineering curriculum, Dodson said.

"The theory is that students who were involved in these experiences, will be more likely as they enter their career to contribute toward creating a more inclusive workplace," said Dodson.

Lipscomb has plenty of data and subjects to draw from, she noted. For 16 years, the college has been sending multiple groups of students each semester to countries such as Ghana, Guatemala, Honduras and Malawi to build bridges, water sanitation systems, solar panel arrays, bio-incinerators and even therapeutic playgrounds. Projects are often worked on in teams for months, if not years, before the final construction.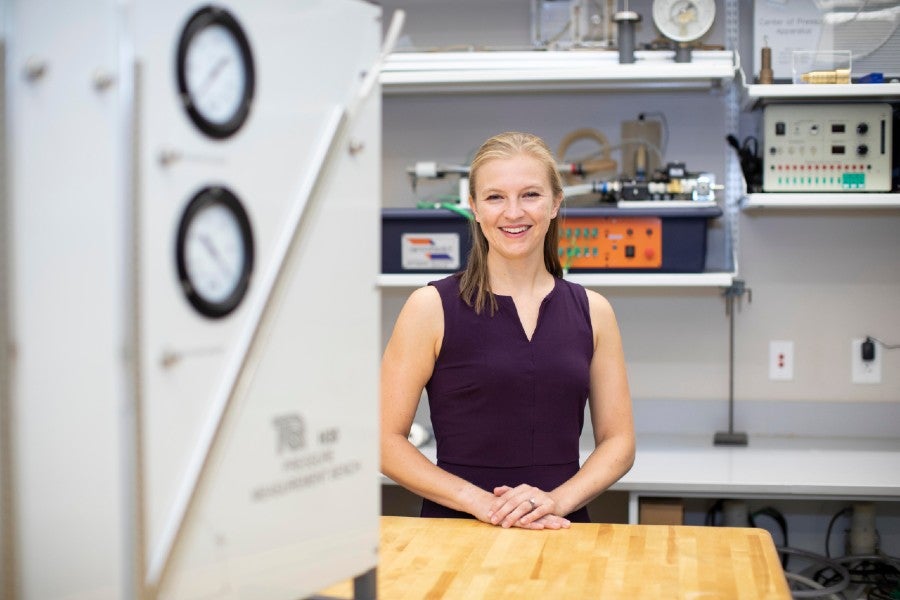 In 2014, the college established the Peugeot Center for Engineering Service in Developing Communities to consolidate its efforts and raise funds for the projects, which impact thousands of lives in disadvantaged communities.
The engineering field, long documented as a male-dominated field, has been striving to draw more women and minorities to the industry, but recent research has shown that merely recruiting a more diverse workforce is not resulting in retention of those engineers in the field for the long-term, Dodson said.
Dodson's study asks, would it be more effective to focus more on the workplace culture and create a more inclusive environment by instilling a greater value for diversity in the existing student pool destined to become the next generation of engineers.
Sending those students to other nations to see the real-world impact of engineering projects on disadvantaged people could be an effective way to do that, she said.
"Students (who participate in humanitarian engineering projects) come to recognize how impactful their field can be on people around the world. Engineering is thought of as a technical field, but in reality, engineers design for people. These projects help students make that connection," said Dodson.
"In addition, students get to work directly with professional engineers with the Peugeot Center. It's hard to replicate that in the classroom. They get mentorship from professionals. These trips really build leaders for these projects for the future."
Dodson herself has worked on-site in Guatemala to install clean water systems and to build a masonry stove, worked with a student team to design a bio-incinerator at a medical center in Honduras and worked in Ghana, where she was part of a team that won a National Council of Examiners for Engineering and Surveying Engineering Education Award for a water treatment system.
In addition to hosting the trips themselves, the engineering college has been working for several years to increasingly bring these humanitarian design projects into the classroom, making Lipscomb an excellent laboratory to develop a best practices model to share with other institutions through the NSF-funded project, said Dodson.
"Not only do we as an industry need to know how humanitarian work is impacting our future engineers, but we need to know how we can further instill the values of diversity and inclusion through the educational institutions and curriculum that our engineering students are experiencing," said Dodson. "The development of this model will help other universities expand on our success at Lipscomb."