Engineering college establishes chapter of national honor society Tau Beta Pi
Prestigious Tau Beta Pi membership signals quality of students graduating in engineering.
Courtney Grable |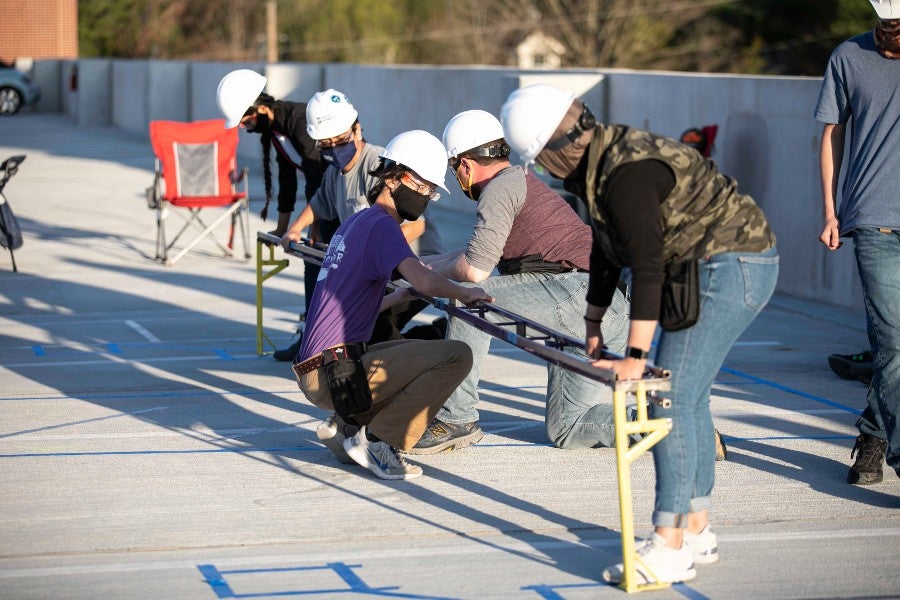 This fall, Lipscomb University's Raymond B Jones College of Engineering established the Tennessee-Eta chapter of the national honor society Tau Beta Pi. This honor society is recognized as the second-oldest and most prestigious engineering honor society in the United States. 
Founded in 1885, Tau Beta Pi is the only engineering honor society that accepts all engineering majors. 
"This has been one of the things on my bucket list for a long time. We've been preparing for it for about four years," says Dr. Fort Gwinn, associate dean of the College of Engineering. "Having a chapter of Tau Beta Pi at Lipscomb puts us on a different level. It's a level that our peer institutions don't have and it's one that we can be very proud of." 
The process for adding a Tau Beta Pi chapter is rigorous, requiring engineering colleges to have 40 graduates before starting the process of adding a chapter, a feat Lipscomb achieved two years ago. 
The organization takes into consideration the history of the engineering school, admission requirements, curriculum and involvement in local honor societies during the review process. The process is designed to ensure continuous growth and improvement among Tau Beta Pi chapters. Membership to Tau Beta Pi is an automatic resume builder, setting students apart when applying for jobs. Additionally, members gain access to numerous scholarship opportunities.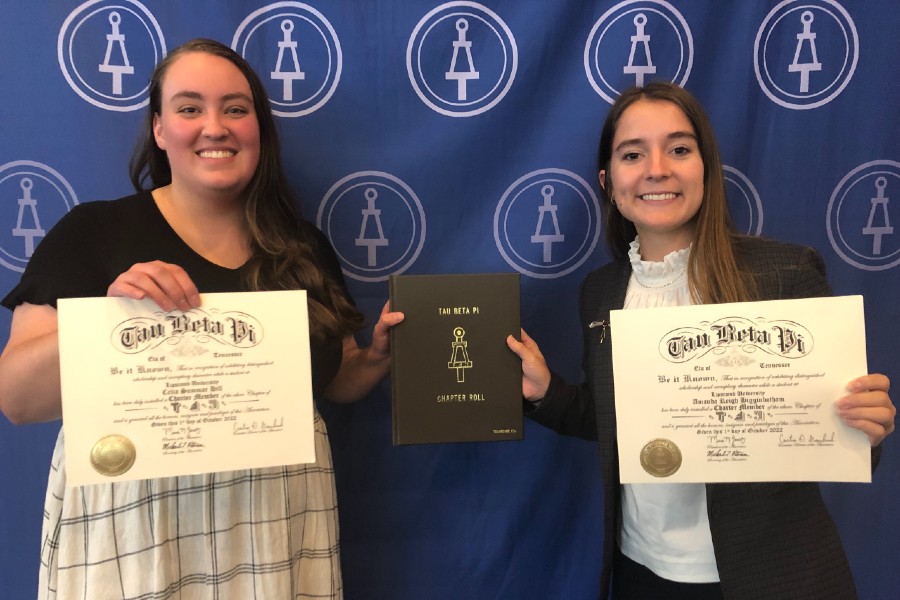 To become a member of Tau Beta Pi society, students must be in the top 20% of the senior class and the top 12.5% of the junior class. The invitees are chosen based on their character, integrity and involvement in service activities. 
This October, engineering students Amanda Higginbotham and Summar Hill accompanied Dr. Fort Gwinn, associate dean of engineering, to the Tau Beta Pi national convention in Knoxville, Tennessee, to present a petition to add a chapter at Lipscomb to the assembly of delegates. Following the vote, both Higginbatham and Hill were initiated as charter members of the Tennessee Eta chapter of Tau Beta Pi. 
The Lipscomb chapter installation and initiation of current and former members will take place on March 4, 2023, when the college will host the national officers of Tau Beta Pi on campus.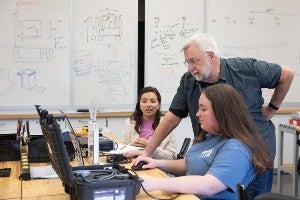 Current members of the Tau Beta Pi chapter at include: Higginbotham (President), Hill (Vice President), Ryman Lollar (Secretary), Elaysa Deaver (Treasurer) and Joshua Vielmette. 
On Oct. 26, the College of Engineering inducted eleven juniors into the local honors society. They are automatically eligible to be inducted into the national Tau Beta Pi. 

Lipscomb University's Raymond B. Jones College of Engineering provides students the opportunity to prepare for an engineering career in an educational environment that also encourages Christian character. The college offers ABET-accredited undergraduate degrees in civil engineering, electrical and computer engineering, and mechanical engineering.