Dreaming Big: Junior from Haiti hopes to lead both inside and outside the church in his homeland
Lipscomb's faculty and courses changed the trajectory of Donken Andre's life and could change many more in Haiti.
Janel Shoun-Smith | 615.966.7078 |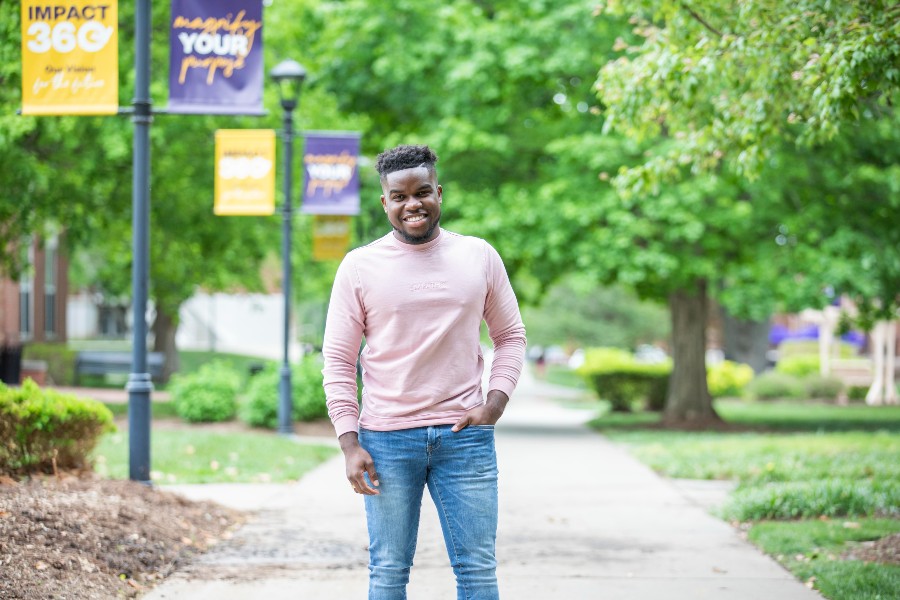 Growing up in an orphanage in Ouanaminthe, Haiti, Donken Andre, junior, thought his calling in life was to be a pastor. However, after arriving at Lipscomb and experiencing its unique blend of spiritual, leadership and missional programming, he realized that goal was just too small for God's work. 
Now he is working toward launching a foundation to advocate for the people in Haiti through business education as well as ministry. Today he wants to help the young men and women in Haiti break out of the poverty cycle through leadership both inside—and outside—the church. 
Born in Gunayeve, Haiti, Andre went to live at an orphanage called Danita's Children, known in Haiti as Hope for Haiti, at the age of seven after his family lost everything in a flood that destroyed his hometown. The orphanage, run by three American women, provided Andre with the opportunity to attend school and build a community with his brothers and sisters at the orphanage.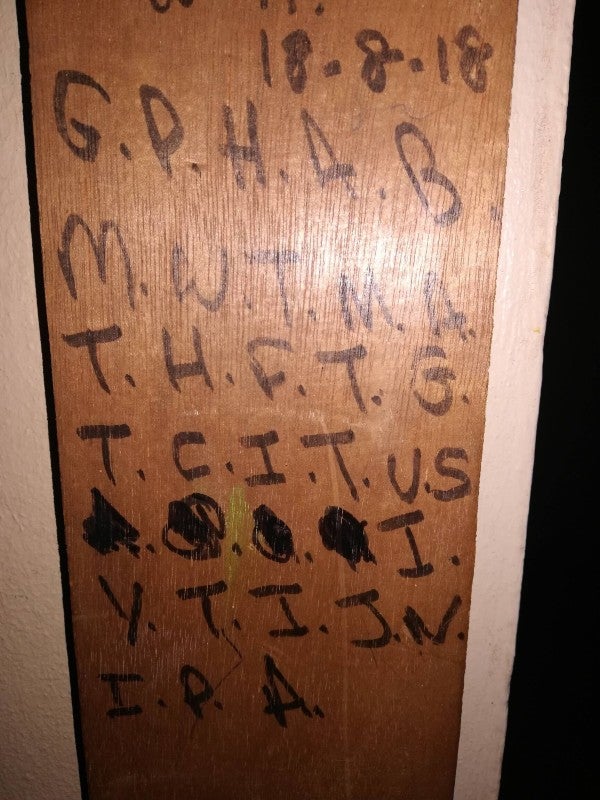 At 18, he became the house parent for 16 boys ages 5-13. "I didn't know what I was doing, but it was a great experience to get that responsibility," said Andre. As his high school graduation day approached, Andre planned to attend community college in Florida. However, his plans fell through due to no financial support or a host family. 
Despite this setback, Andre remained hopeful that he would be able to pursue his education by attending college. On Aug. 18, 2018, six days before his graduation ceremony, Andre wrote a prayer on the doorframe of his closet. The prayer read: "God, please help me and bless me with the money and the host family to go to college in the U.S. in your timing. In Jesus name I pray, Amen." Less than a year later, his prayer was answered. 
Jeannie and Mike Cunnion met Andre in 2017 when they visited Haiti. Jeannie, Christian author of Parenting the Wholehearted Child, had come to speak at a women's conference at Andre's church, and he was assigned as her translator. That was the start of a life-changing relationship. When the Cunnions returned to Haiti in 2019, they offered to host and finance Andre's education in the U.S. In July of that year, eleven months after he wrote out his prayer, Andre moved to the U.S. to live with the Cunnion family. 
Andre attended Norwalk Community College in Norwalk, Connecticut, until 2021, when he transferred to Lipscomb. On his first visit, he met Dr. Steve Bonner (BA '01, MA '02, MDiv '04, MACM '20), associate dean of undergraduate Bible and professor of Christian ministry, who took the time to learn more about Andre and his story.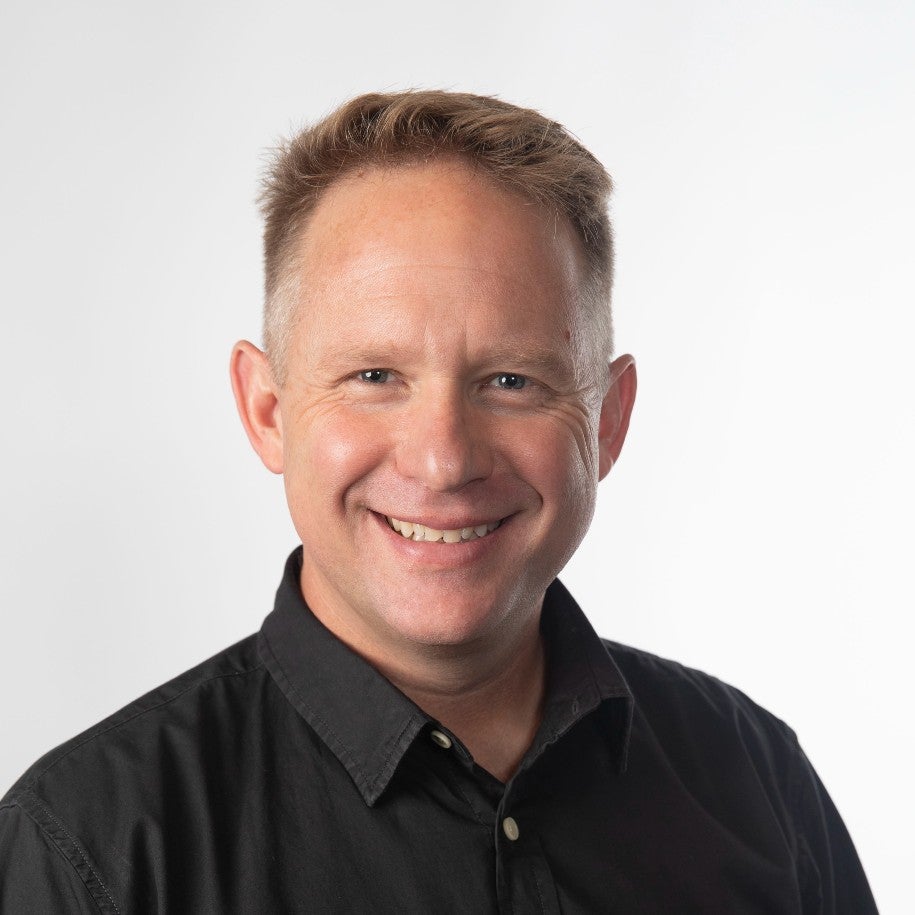 "One of the reasons why I chose Lipscomb is because of the way I saw Dr. Bonner fight to make it possible for me to come here. I didn't get that at any of the other colleges that I applied to," says Andre. "He really fought for me and showed that he cared if I was here, and that he really wanted me here. That made me instantly decide on Lipscomb. I want to be around people who are going to fight for me like this, who are going to care for my education and well-being, people who are going to understand that my story is different." 
Upon arriving at Lipscomb, Andre enrolled in the first of the three programs that shaped his new trajectory: the College of Bible's 4+1 Pastoral Leadership program. This dual bachelor's-master's degree aims to equip ministers with practical skills to become pastoral leaders. The program offers training in conflict management, partnering with civic organizations and nonprofits, and how to succeed within established systems, especially in urban contexts.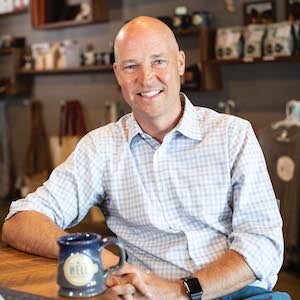 During his first year at Lipscomb, Andre began to discover his higher purpose when he met Rob Touchstone (BA '97, MDiv '12), current director of the Center for Vocational Discovery and former faculty in the College of Business. Touchstone learned about Andre after his wife had listened to a podcast featuring Donken's host mom, Jeannie Cunnion. He reached out to Cunnion and expressed that he wanted to take Donken under his wing and be an extra support for him. 
Andre decided to take Touchstone's Introduction to Business class, which had a special focus on missional entrepreneurship.
"When I first came here, my whole plan was to get a theology degree, go back to Haiti, and then figure it out from there. In my mind, I thought the only way I could possibly be involved in God's mission and God's kingdom was to be behind the pulpit," says Andre. "That class was a life-changing class for me. It changed the course of my life and took it in a whole different direction." 
Andre took everything Touchstone said in that class seriously and decided to move beyond preaching to start a nonprofit foundation using missional entrepreneurship concepts to help young men and women in Haiti break the poverty cycle. 
"I want to help them pursue their educational goals and create jobs and opportunities for those back home who are languishing," he said. "In order to do that, I want to partner within villages to create jobs, bring educational opportunities and create business curriculum and programs. 
"In a country where there's a lack of job opportunities, you have to become self-sustaining because you cannot rely on a company to hire you. You have to have an entrepreneurial mindset. If we can find a way to teach that to young men and women in Haiti, that would be life-changing," he said.