'Creating Magic' featuring former Disney exec Lee Cockerell, consultant Jody Maberry coming to Lipscomb Oct. 4-5
When one hears the name Disney thoughts of family vacations or movies may come to mind. But for others, that name also means customer service gold standard, business success and "magic."

Kim Chaudoin |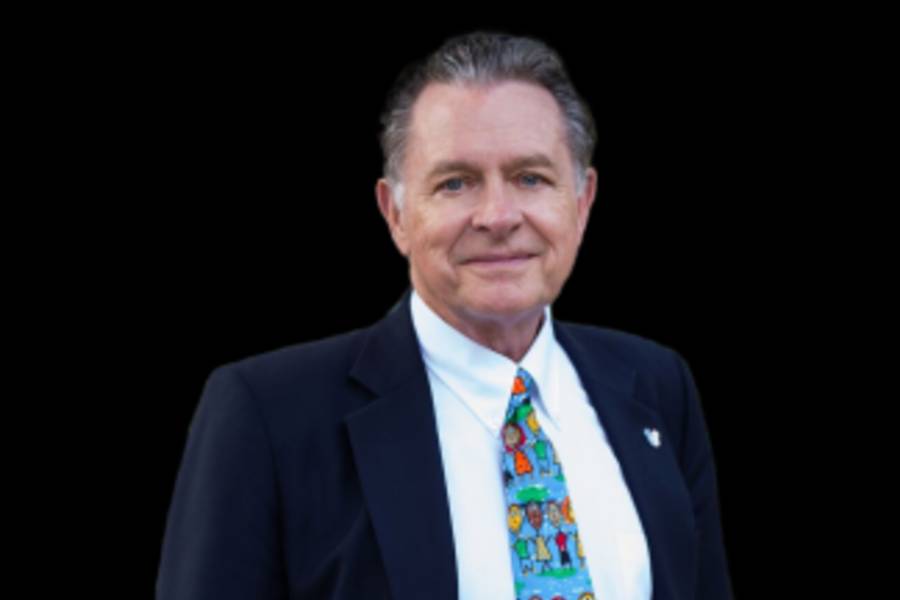 The Lipscomb community will have a rare opportunity to learn the secrets to business success during Creating Magic Mastermind Oct. 4-5. The workshop is a series of three independent events that will take place at Lipscomb's Downtown Spark location. 
Creating Magic features Lee Cockerell, former executive vice president of operations for the Walt Disney World® Resort, with Jody Maberry, marketing consultant, copywriter and customer experience strategist. Together they produce a podcast "Creating Disney Magic," offers lessons in leadership, management and customer service. 
Sponsored by Lipscomb's University Connection, Creating Magic offers three options for those wanting to enhance their business acumen. 
Friday, Oct. 4
8 a.m.-5 p.m. • Creating Magic
This day-long seminar that will feature a discussion of Cockerell's books, Creating Magic…10 Common Sense Leadership Strategies from a Life at Disney, Time Management Magic and The Customer Rules…The 39 Essential Rules for Delivering Sensational Service, his career at Disney and a question and answer session with the former Disney executive. Cost is $600 per person, which includes breakfast and lunch. Registration is limited to 125 individuals.
Saturday, Oct. 5
8 a.m. - 5 p.m. • Creating Magic Mastermind
This seminar is an opportunity for 12 individuals to have personal interaction with Cockerell and others in the group to find solutions to a challenge facing their business or to get input on an idea or strategy. This session is designed for individuals from any industry or business setting. Cost is $1,500 per person, which includes breakfast and lunch. Registration is limited to 12 individuals.
6 p.m. • Mastermind Dinner
Up to five individuals from the Saturday, Creating Magic Mastermind event will have an opportunity to explore their business questions and ideas more in-depth with Cockerell and Maberry at a special private dinner. Registration is $250 per person and is limited to five individuals. 
As the senior operating executive for ten years, Cockerell led a team of 40,000 cast members and was responsible for the operations of 20 resort hotels, four theme parks, two water parks, a shopping and entertainment village and the ESPN sports and recreation complex in addition to the ancillary operations which supported the number one vacation destination in the world.
One of his major and lasting legacies was the creation of Disney Great Leader Strategies which was used to train and develop the 7,000 leaders at Walt Disney World. Cockerell has held various executive positions in the hospitality and entertainment business with Hilton Hotels for eight years and the Marriott Corporation for 17 years before joining Disney in 1990 to open the Disneyland Paris project.
Maberry will share his professional insights on customer experience, marketing and developing a story. He has worked with and for large organizations, family owned businesses, nonprofits, government organizations and individuals and has expertise in a variety of settings and in various business sectors and draws upon his background as a financial analyst, park ranger, and marketing director.
"We are pleased to be able to offer this workshop to the Lipscomb and Nashville community," said Ronnie Farris, director of The Connection at Lipscomb. "Lee Cockerell is known for his approach to good customer service, inspiring employees and managing a successful business operation. The insight he shares in his books is straight-forward and easy to apply in any business setting, and this will be a unique opportunity for attendees to learn from someone who has been so successful in these areas. Jody Maberry brings a unique set of experiences that helps bring an outside perspective to the business world. This is the first time this workshop has been offered in Nashville, and I'm excited that they want to come share their time and expertise with us." 
For more information, contact Farris at 615.966.6275 or ronnie.farris@lipscomb.edu. Register for Creating Magic Mastermind.