College of Business faculty presented Rising Star Award by Nashville Black Chamber of Commerce
Natasha Johnson uses her talents as a management professor, public relations and human resources professional, and owner of The Beignet Bar to serve Nashville
Cate Zenzen |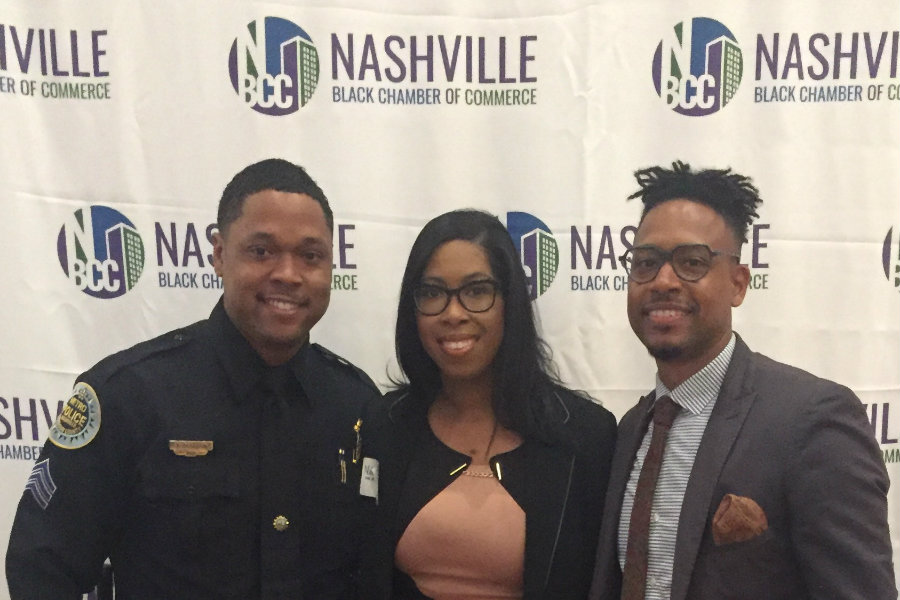 "I love beignets, it's probably my favorite dessert ever," said Natasha Johnson, instructor in management in the Lipscomb College of Business and founder of The Beignet Bar. An experienced businesswoman, Johnson created the company she thought Nashville needed.
"I could not find a great beignet in Nashville to save my life," said Johnson. From a family of entrepreneurs, she used her skills as the founder of a public relations firm, Den PR, and a human resources practitioner to start her own venture. 
Johnson experimented with different recipes, using baking tricks her grandmother had taught her, to create beignets to her liking. She then used basic business methods to roll out her idea in phases. Starting as a catering and delivery company, The Beignet Bar now has a food truck and hit its one year milestone in September. 
"I have a great team holding down the fort and knocking down orders. I am just excited to watch God work as part of this whole process in developing a business," said Johnson. 
In a combination of culture and creativity, Johnson's menu offers beignets that are both traditional and innovative; with southern-influenced flavors like pecan and blueberry basil. 
Beyond beignets, Johnson is committed to serving the people of Nashville. The business frequently sponsors events with local organizations like the TN Children's Home. 
"The Beignet Bar does all of its philanthropy for widows and orphans, two causes near and dear to me," said Johnson. "Being able to support those underserved populations was really important to me, so The Beignet Bar is one of the vehicles that I use to do that."
As a professor, Johnson feels fortunate to use her real-life experiences in the classroom. The founder of a public relations firm and a former human relations manager, Johnson has always incorporated the practitioner aspect into her teaching style. Now a doctoral candidate, she continues to connect the dots of theory and academic thought, and The Beignet Bar is just another layer of experience to share with her students. Johnson said she will often give students examples and assignments she feels reflect real-world conditions; and of course, she always brings beignets, "students love them," she said. 
Johnson hopes to have a brick and mortar store one day, but her vision for The Beignet Bar is even bigger. 
"I would love it if one day people can get beignets anywhere, anytime," said Johnson. "Even more than that, my goal is to positively impact the amount of awareness and support for widows and orphans."
For now, she will continue to develop new recipes and opportunities to impact these demographics. 
"The truth of the matter is that God has sustained me and will continue to bless me to bless others. I'm really excited about everything left to do and all of the plans that He has for us," said Johnson. 
Johnson was recently awarded the Rising Star Award by the Nashville Black Chamber of Commerce for her leadership initiatives, service to the community and ongoing commitment to excellence in the academic and business arenas. To read more about the work Johnson is doing in the community click here.