Cinematic Arts alums, students involved in production of 'The Jesus Music' documentary
Logan Butts |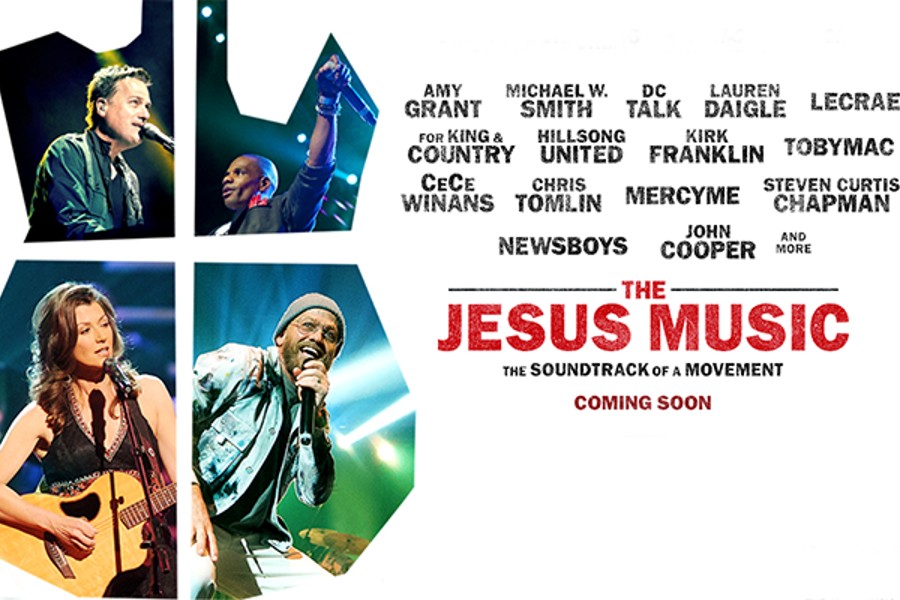 Nashville is becoming a hotbed for Christian film production thanks to studios like Kingdom Story Company, and Lipscomb students and alumni are playing an integral role.  
"The Jesus Music," Kingdom Story Company's latest release, is a documentary chronicling the history of Contemporary Christian music (CCM) with interviews from dozens of notable artists from the genre including  Amy Grant, Kirk Franklin, Michael W. Smith, DC Talk, Lauren Daigle, Lecrae, TobyMac, Steven Curtis Chapman, CeCe Winans, Skillet, and more. A number of Department of Cinematic Arts students were featured in the production of the film:
Bekah Hubbell ('19) - Story producer
Katelyn Botsch ('16, '20) - Co-producer & production supervisor 
Aaron Lasater ('19) - Production intern 
Ai Koiima ('21) - Production intern 
Blake Thompson ('20) - Production intern 
Caroline Scudder (Current MFA student) - Production intern 
Meagan Ruddock ('21) - Production intern 
Phynley Joel (Current BFA student) - Production intern 
Sydney Thomason (Current BFA student) - Production intern 
Tyler Skrove (Current BFA student) - Production intern 
Tiffani Alexander (Current MFA student) - Production intern/archival assistant/reenactment extra 
Kingdom Story Company is run by Andrew and Jon Erwin, the brother directing duo behind such Christian films as "I Still Believe," "I Can Only Imagine," and the upcoming "American Underdog: The Kurt Warner Story." 
The brothers are friends with Steve Taylor, the Director of Lipscomb's School of Theatre and Cinematic Arts. After hearing about how the Erwins were having trouble finding interns for their productions, Taylor began sending them Lipscomb CEA students. A pipeline was eventually formed.  
Hubbell was one of the first students to begin working with the Erwins. After six weeks of work, she was hired as a full-time employee of the company. Just a year-and-a-half later, she's now the company's head of development. 
Andrew Chandler, another recent graduate, began working in the editing department at Kingdom Story. Like Hubbell, he was full-time in a little over a month. The company now employs several Lipscomb graduates, and a number of current students work on their projects, providing a practical filmmaking experience that can be hard to find when still in school. 
"It's the proximity effect," Taylor said. "When you're working around and being taught by working professionals, like a lot of our Cinematic Arts faculty that are working professionals, it just stops feeling like something that may or may not ever happen, because you're in close proximity to people who are doing the thing that you want to do." 
The experience is even rarer when you factor in that Kingdom Pictures works on films that are being theatrically released across the country. 
"First off, they're getting a chance to work with one of the best companies in town," Taylor said. "Second, they're getting credits on theatrically released movies through Lionsgate, one of the big five studios in LA. Third, they're getting an opportunity to work with fellow Christians in a really great environment." 
The pipeline has only strengthened recently. Taylor and several students worked on reshoots for "American Underdog" right here on Lipscomb's campus in Allen Arena. 
"I think it has been really valuable both to the Erwin brothers and to the films," Taylor said. "It's been a really good experience for everybody."
The George Shinn College of Entertainment and the Arts is a Christ-centered, innovative, entrepreneurial arts community committed to rigorous artistic training, creative collaboration and professional growth.