Chicago entrepreneurs give of their blessings to College of Business
By Janel Shoun-Smith |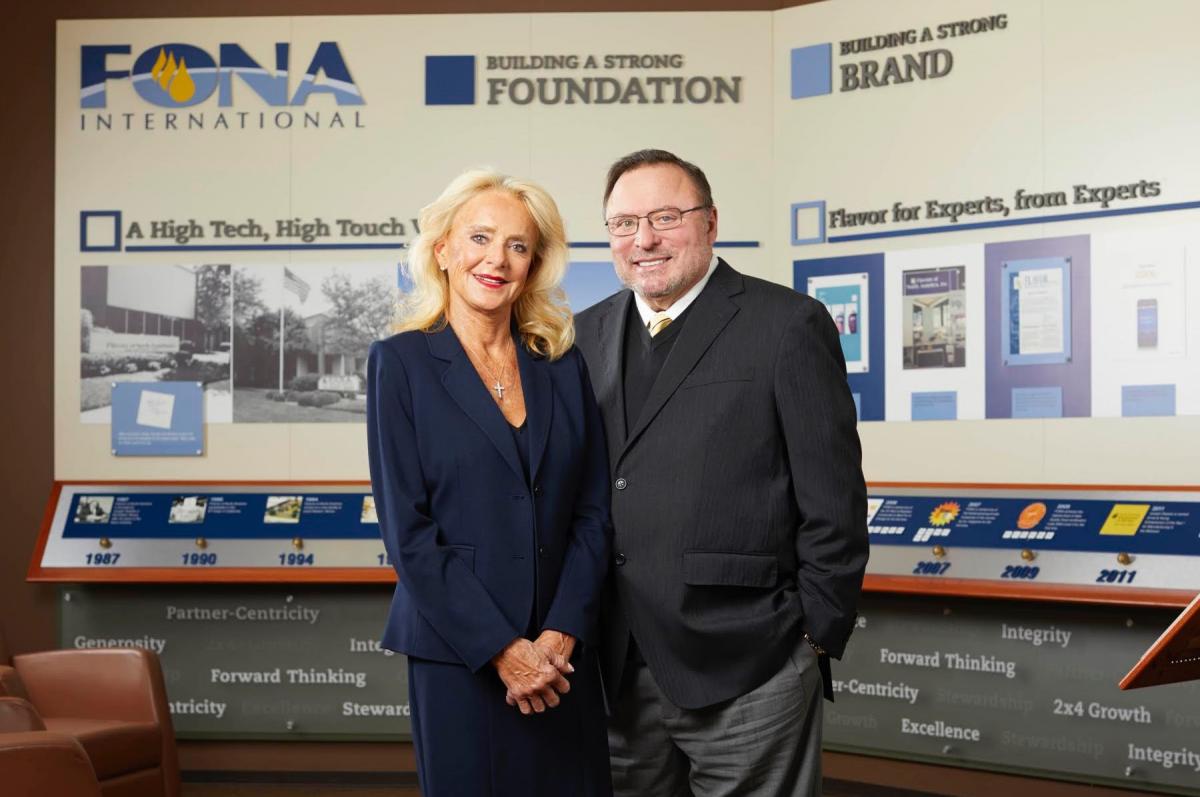 When God's blessings pour in, Joe and Mary Slawek believe those blessings should also pour out to others. In 2021, they chose to pour out some of the blessings they received in 2020 onto Lipscomb University's future business students.
Joe Slawek, founder and retired chairman and CEO of FONA, and Mary Slawek, co-founder and board member of FONA, have donated $1 million to the College of Business.
In 1987, the Slaweks founded FONA International, a Chicago-based company that creates and produces flavors for many of the largest food, beverage and nutritional companies in the world. In late 2020, they sold the company to McCormick and retired to Tennessee. They decided to use that financial opportunity to bring blessings to future generations by donating to Lipscomb, among other favored organizations.
The Slaweks are no strangers to Lipscomb or to giving of their own blessings. Both their daughter-in-law and their daughter are Lipscomb University graduates. Upon meeting College of Business leaders, Joe Slawek became a frequent invited guest to discuss his company and its award-winning positive work culture. 
Those opportunities allowed the Slaweks to see "the wonderful work that the business college is doing," said Joe Slawek. The Slaweks have also donated to Lipscomb's Imagine leadership event in the past.
The couple uses three criteria to make their giving decisions, he said: the Biblical verse Matthew 25 (guiding them to choose organizations that serve the least, the last and the lost), activities of their church congregation and organizations that provide Christian education.
"The biggest reason for our gift to Lipscomb has been the value of the education for the graduates and to see those educated continue to grow and thrive. There is a whole other generation coming up behind them, and to make sure that continues is very valuable," said Mary Slawek, who has been a major factor in FONA's emphasis on family, education and a work culture that empowers employees through her board position.
"As an entrepreneur, I totally support the concept of business as ministry," said Joe Slawek. "People may go to church on Sunday, but usually they go to work 40 hours a week, so the workplace is a tremendous opportunity to show Christ… Christian leaders should run better businesses."
FONA was founded with the vision to be "the high-tech, high-touch, high-trust, independent alternative to 'business as usual' in the flavor industry," and today the company is known for its healthy work environment and generous owners. Fortune Magazine named FONA the No. 1 Workplace in Manufacturing and Production in September 2020 and as a Best Workplace in Chicago for the fifth year in a row in May 2021.
In November, the Slaweks gave each of their 220 employees a $2,500 bonus per year each had worked at the company, meaning some longtime employees got a gift of $50,000. The bonuses were a way of the Slaweks showing their appreciation after the company enjoyed one of its best years ever in 2020, with a $7.1 million surplus.
When McCormick bought FONA on Dec. 30, 2020, Slawek found himself blessed with another opportunity to spread those blessings to "some of our favorite people," said Joe Slawek. Their $1 million gift is their first to a higher education institution.
Through his opportunities to speak in College of Business classes, "I saw the high quality of the business programs (at Lipscomb), and I saw the great kids who go there. Some of them were my own daughter's friends. So those opportunities to speak in classes was a wonderful opportunity to make connections," he said.
"We just want to be good and faithful servants."