Campbell named dean of Lipscomb University's College of Pharmacy
Lipscomb continues to lead the way in pharmacy education.
Kim Chaudoin |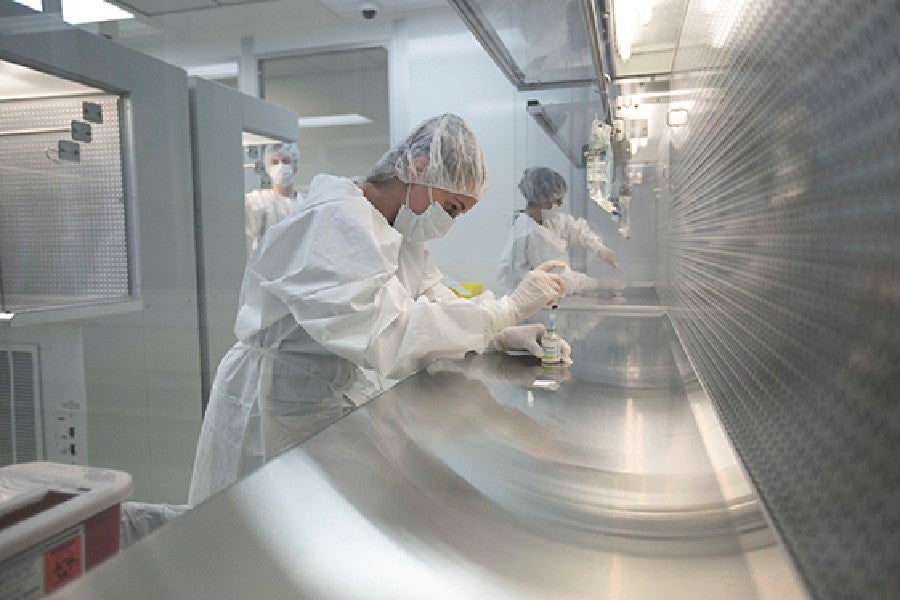 Dr. Tom Campbell has been named dean of the Lipscomb University College of Pharmacy, Provost W. Craig Bledsoe has announced. 
Campbell previously served as interim dean of the college. He succeeds Dr. Roger Davis, founding dean of the college. 
He brings with him more than 30 years of experience in various aspects of pharmacy practice to his role as dean including patient care, pharmaceutical industry management and higher education. Campbell has been part of the college's administrative team since its founding in 2007 and has played a significant role in building the program with Davis. 
"Dr. Campbell is an extremely well-respected and competent practitioner turned academician, which makes him uniquely prepared for this role and he brings with him a vast understanding of how to prepare our students to be successful in the workplace," said Bledsoe. "He has also played a significant role in helping build Lipscomb's College of Pharmacy from the ground up with Dr. Davis and is uniquely qualified to continue to develop this vital program into one of the best in the nation that is producing the next generation of pharmacists who are making significant impacts on patient care in their communities." 
Campbell said he looks forward to continuing to grow Lipscomb's pharmacy program in this new role.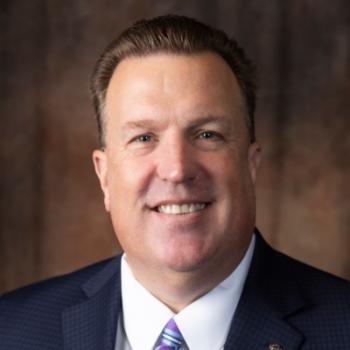 "I am excited about the opportunity to serve this college and university in the role of dean of the College of Pharmacy," said Campbell. "As founding dean, Dr. Davis has built a college that has an impressive reputation, tremendous faculty, staff and student pharmacist body and hundreds of alumni across the country who are leaders in their field." 
"One thing that, from the very beginning of the college, we have trained our graduates to be is practice ready," he continued. "To know not only how to make sure the patients are getting the right medication, but that we are also looking into all the other variables that are affecting the outcomes for that patient — such as socioeconomic and cultural issues. I want to continue to build upon the positive reputation that our College has for delivering quality and compassionate care for the patients we serve. In addition, as the profession of pharmacy continues to be transformed in the ever changing world of healthcare, this college will continue to be positioned in a manner to provide solutions to the many medication related issues facing society." 
Campbell said pharmacy has played a significant role in his life. 
"I have enjoyed pharmacy … it has been a blessing every step of the way for me," said Campbell. "This role is special because it gets to the true core of what I enjoy doing and that's teaching and being around young people who are just entering into the profession and giving them a vision of what this profession can be. That's what has driven me to the academia side of the profession.
Campbell received his Associate of Science degree from Columbia State Community College and then went on to complete the Doctor of Pharmacy (Pharm.D.) degree at the University of Tennessee College of Pharmacy and received board certification in pharmacotherapy. His prior work experience includes a pharmacy practice residency with emphasis on geriatric medicine with VA Medical Center in Memphis, clinical pharmacy and research coordinator at Columbus Regional Health System in Columbus, Georgia, and senior director for cardiovascular medical affairs at Sanofi Pharmaceuticals. Campbell also served as clinical assistant professor at Auburn University. He has served as president of the Tennessee Pharmacists Association and served on the Board of Directors. He is a member of AACP, APhA, ASHP, TPA, and ACCP. 
Lipscomb University's College of Pharmacy & Health Sciences is the home of Middle Tennessee's first College of Pharmacy. The college offers undergraduate programs in nursing, kinesiology and nutrition; graduate programs in exercise and nutrition science and health care informatics; and a Doctorate of Pharmacy degree. This fall, the college launched its new School of Physician Assistant Studies that offers a Master of Science in Physician Assistant Studies and an RN-to-BSN program in its School of Nursing. For more information, visit www.lipscomb.edu/pharmacy.
 
— Photos by Kristi Jones.