Building a better world
NSF looks to Lipscomb engineering professor to create a more inclusive STEM industry
By Janel Shoun-Smith |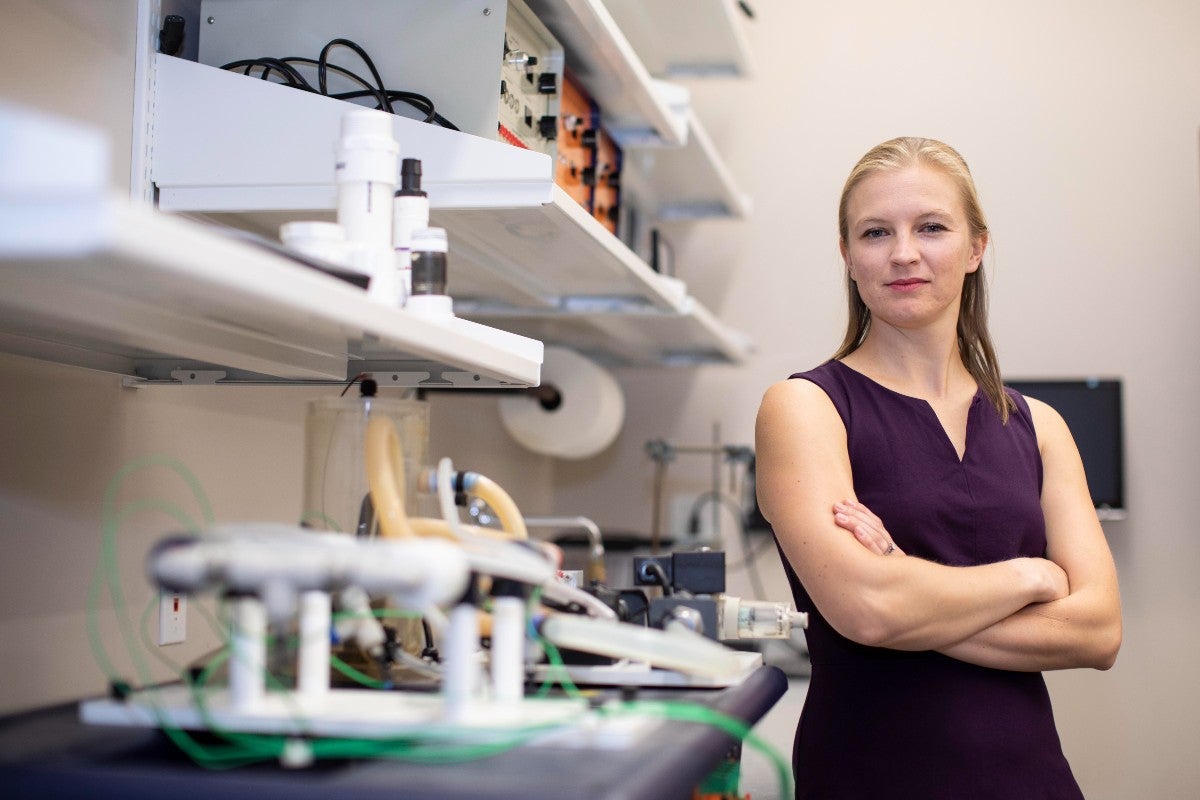 Dr. Kirsten Heikkinen Dodson ('12) isn't afraid to admit that her childhood occurred in a cultural bubble.
So when she came to Lipscomb University and began pursuing her engineering major, not only was her perceptual bubble burst in the classroom, but also out in the world.
"When I got involved in Lipscomb engineering missions, that was really the first time I saw a different perspective of the world," said Dodson, who not only found herself as one of the few females in the engineering program, but also worked on a hands-on humanitarian engineering project to install a clean water system for a disadvantaged community in Guatemala.
"It was the first time I saw people drastically different from me. I worked with them and realized we aren't all that different," she said. "We have the same goals, hopes and dreams for our lives and our families. Since then, I've been trying constantly to understand the perspectives of others, which has led me into my current research involving diversity, equity and inclusion."
Now, as an associate professor of mechanical engineering at Lipscomb, Dr. Kirsten Dodson still reflects on those experiences for both her instruction in thermal fluids and as fuel for her three-year, National Science Foundation (NSF)-funded research project to explore how humanitarian service projects impact engineering students and thus the engineering industry's workplace culture.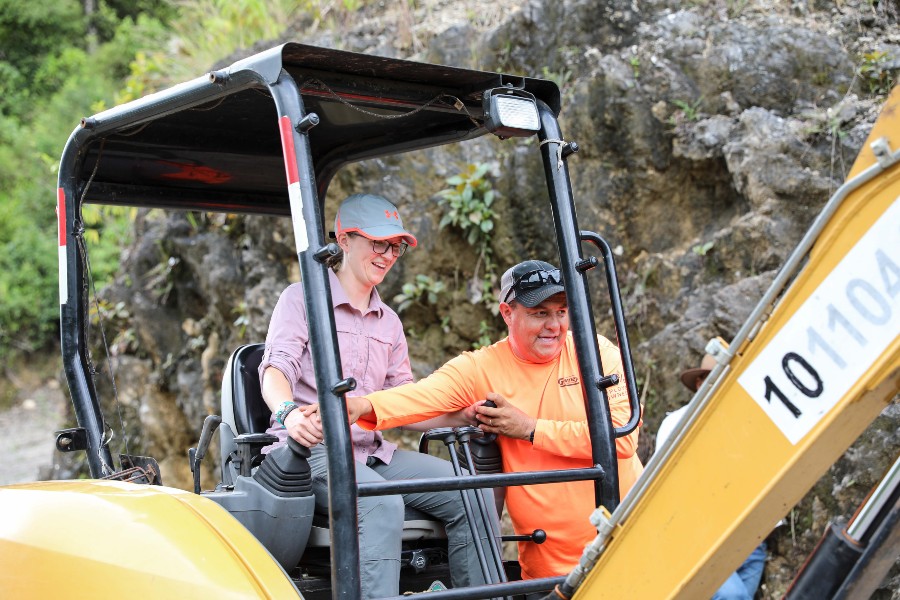 For almost two decades, the Raymond B. Jones College of Engineering has incorporated into its academic offerings multi-year, hands-on, humanitarian service projects, including trips to disadvantaged communities in locales such as Honduras, Ghana, Malawi and Guatemala, for installations. In 2020, the NSF tapped that expertise with a $200,000 grant to Dodson to conduct surveys and interviews with engineering students and alumni, and engineering professionals, who both have and have not, worked on such projects and to develop a model for how best to include such experiences within an engineering curriculum.
The goal of the study, "The Long-Term Effect of Involvement in Humanitarian Engineering Projects on Student Professional Formation and Views of Diversity and Inclusion," is to discover how such projects instill a perspective that is more open to embracing diversity, and if such perspectives could have a long-term effect on the professional engineering workplace toward a more inclusive culture, said Dodson.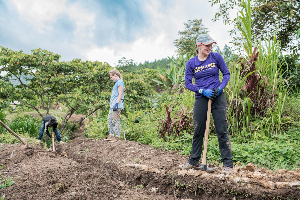 The engineering field, long documented as a male-dominated field, has been striving to draw more women and underrepresented minorities to the industry, but research has shown that merely recruiting a more diverse workforce is not resulting in retention of those engineers in the field for the long-term, Dodson said.
Dodson's study asks, would it be more effective to focus on the workplace culture and create a model of an inclusive environment to mold inclusive engineers?
"A variety of projects and initiatives have been designed to increase diversity by providing guidance and support to underrepresented groups to better overcome challenges in their engineering career," Dodson wrote in her latest published article for the 2022 American Society for Engineering Education (ASEE) annual conference. "This project shifts the focus from removing the burden on underrepresented groups to eliminating the barriers from the workplace itself."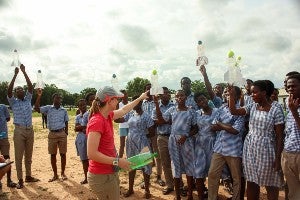 So far, survey responses of Lipscomb's engineering alumni have shown the existence of values that past literature have identified as positively impacting engineering students, such as empathy, professional identity, emotional intelligence, community engagement and social responsibility, said Dodson.
"Whereas other studies have focused on the direct impact to the student, this study extends longitudinally, examining long-term effects, as well as outwardly, investigating secondary or indirect impacts" on the engineering industry itself, Dodson wrote.
Over the next year, Dodson and her team of students will complete interviews with both engineering students, who will show the impact of humanitarian engineering projects on student development and formation, and engineering professionals, who will provide contrast to the experiences of Lipscomb University students and alumni. 
"The research team, which includes four engineering and education students, will compare results from this study to secular and other religious universities. Since faith and religion were found to be significant factors in the respondents' reasons for serving, it could provide useful information as to why students get involved in humanitarian engineering projects," she said.
Dodson has presented and published her results so far at the 2021 and 2022 ASEE conferences. She was also invited to speak as a plenary speaker for the October annual conference of Engineering Ministries International (EMI), a global organization that has worked in more than 100 low- and middle-income countries around the world since 1982.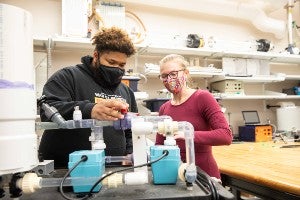 Over the past couple of decades, the engineering field as a whole has moved toward a more client-based approach, emphasizing client needs and how they may impact a particular project or goal.
"That is a really challenging aspect for a lot of engineering students. Engineers often want to be given a problem and solve it without incorporating this social aspect," Dodson said. "These client-based humanitarian service projects provide easy ways to bring that social aspect into the engineering process, which is highly valuable to the profession."
During her time on the Lipscomb faculty, Dodson has worked with student teams to install additional clean water systems, to build a masonry stove and a bio-incinerator for a medical center, all destined for locales in Guatemala, Ghana and Honduras. She was part of a Lipscomb team that won a National Council of Examiners for Engineering and Surveying Engineering Education Award for a water treatment system.