Boyd concludes tenure as College of Education dean, named dean emerita
Kim Chaudoin |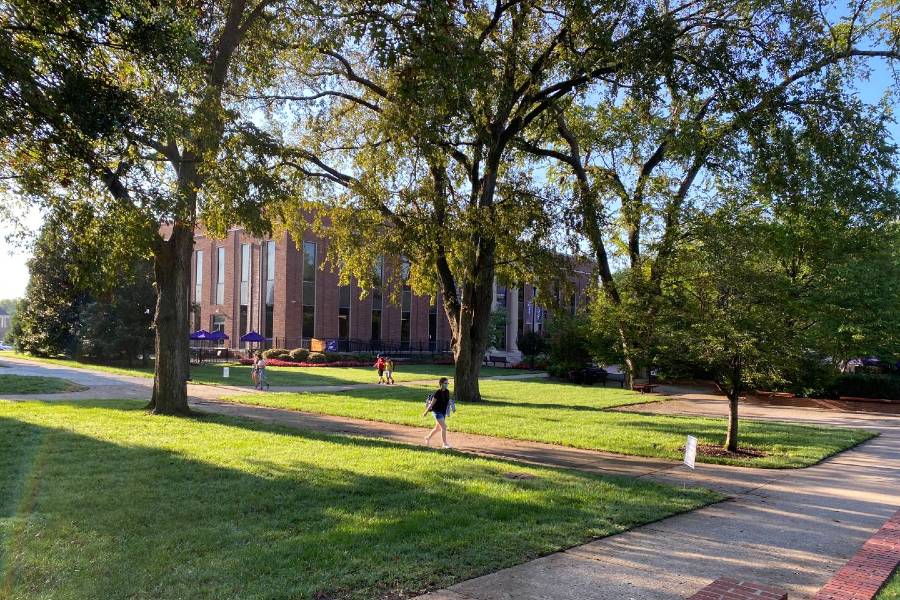 Lipscomb University College of Education dean Deborah Boyd recently announced that she is stepping down from her post after six years and will return to a faculty position in the college. In recognition of her contributions to the college, Provost W. Craig Bledsoe has named Boyd dean emerita of the College of Education.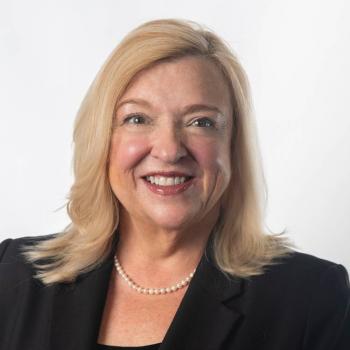 "During her outstanding time as dean, Dean Boyd has led the College of Education to record graduate enrollments, to respected national recognitions, to significant community partnerships and to expanded and strategic curricular offerings," said Bledsoe. "She leaves the deanship of a college that is strong, productive and successful due to her excellent and effective leadership. I also am honored to announce that Dean Boyd will be awarded the permanent title of dean emerita to honor her many contributions to the College of Education and to Lipscomb University. "
Boyd will be on sabbatical during fall semester 2021 and will return in a faculty role in the college for spring semester 2022. Trace Hebert, associate dean of the college and director of the doctoral program in education, has been named interim dean of the college for the 2021-22 academic year while a national search is underway for Boyd's successor. Megan Parker Peters, director of accreditation, assessment and research, has been named interim associate dean of the college. Hebert and Parker Peters will assume their new roles Aug. 1.
"The Lipscomb College of Education will continue to grow in the hands of its strong, experienced team of excellent educators. They work hard every day building education as a profession, and I hope to stay involved in that work," said Boyd. "High quality educational opportunities, from PreK through the most advanced degrees, determine our personal and national futures. The college's core mission is and has always been developing effective teachers and leaders whose skill, knowledge, and character are dedicated to providing excellent education to all."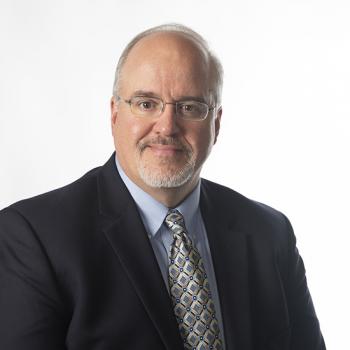 Under Boyd's leadership, the College of Education has been consistently among the top teacher prep programs in the nation by the  National Council on Teacher Quality (NCTQ), Since 2013, the National Council for Teacher Quality has consistently ranked Lipscomb's College of Education programs among the top 25 in the nation, ranking them as high as No. 1 nationally in 2014. Lipscomb's undergraduate secondary teacher preparation program is among the 120 programs in the NCTQ book Start Here to Become a Teacher, and the organization gave Lipscomb one A+ and three A grades in various teacher preparation categories.
In 2015, the College of Education was ranked the No. 15 best value in the nation and among the 35 "Top Colleges for Content Preparation" in the nation by NCTQ. The College of Education was named the 2016 Model of Excellence in Partnerships by the Association of Independent Liberal Arts Colleges for Teacher Education among numerous other state and national honors in recent years. 
Last month, the college received $1 million in Grow Your Own grants from the Tennessee Department of Education. Earlier this year, more than 10,000 books were distributed to children in high priority schools in Metro Nashville Public Schools and Murfreesboro City Schools through a partnership between Lipscomb University's College of Education and Middle Tennessee State University as the result of a $50,000 grant from First Book. In addition, Lipscomb is consistently ranked among the top-rated teacher preparation programs Tennessee State Board of Education's Educator Preparation Report Card. In 2019, the College of Education was also awarded a $2.49 million grant from the Kern Family Foundation to develop an innovative leadership development program for principals focused on character, academic excellence and business acumen in the rising generation of leaders.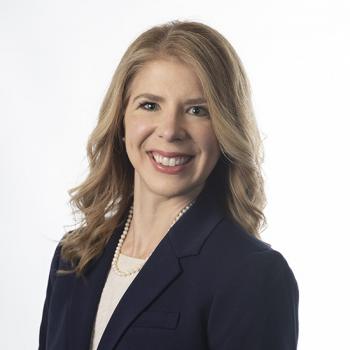 Also during her tenure, the college received a $1.6 million grant from the U.S. Department of Education for the college's IDEAL program for intellectually and developmentally disabled students and launched the Pionero Scholarship Program for first-generation students, received a Read to Be Ready grant to fund a literacy camp at J.E. Moss Elementary School in Nashville, and through the college's Ayers Institute for Teacher Learning & Innovation launched eduToolbox.org, a free online resource for teachers.
Boyd joined the Lipscomb College of Education in 2008 as associate dean and director of graduate studies. She has more than 35 years' experience in education including teaching at the K-12 and college levels and serving as a school principal. She served as associate executive director for P-16 initiatives (GEAR UP TN) for the Tennessee Higher Education Commission from 2006-2008 and as executive director of curriculum and instruction for the Tennessee Department of Education from 2004-2006. Her experience in teaching and leading spans prekindergarten through doctoral levels, and her current areas of interest and expertise include teacher effectiveness, educational leadership, adult and professional learning, and international education.
She has served on the advisory boards for the Mid-Cumberland Children's Reading Foundation and the ACT State Council and serves on the board of directors for Learning Forward TN, the Blueprint for Early Childhood Success Steering Committee, and the board of Nashville Teaching Residency. In addition, Boyd has been a Deans for Impact fellow and a member of the State Collaborative on Reforming Education (SCORE) Steering Committee, the Tennessee Department of Education Professional Development Council, and the Implementation Working Group for the Tennessee Educator Preparation Program Standards, as well as being selected to participate in the third White House convening on Strengthening School Counseling and College Advising.
Boyd holds Bachelor of Arts, Master of Arts and an Educational Specialist degree from Middle Tennessee State University and a Doctor of Education from Tennessee State University.