Boost your reading time with books by Lipscomb authors
Lipscomb's faculty provide plenty of interesting reading for both adults and children during quarantine.
Janel Shoun-Smith | 615.966.7078 |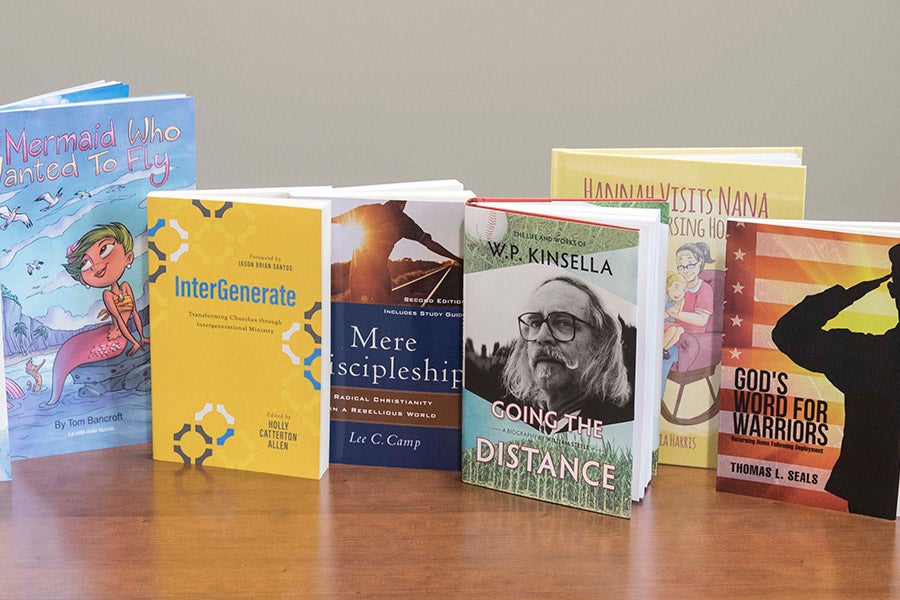 If your looking for something new to fill your allotted down time during quarantine, reading checks the boxes for both social distancing and personal edification. Whether you are looking for books for adults or for children, Lipscomb's faculty provide plenty of interesting options in a wide variety of genres and topics. All books listed are available through Amazon.com.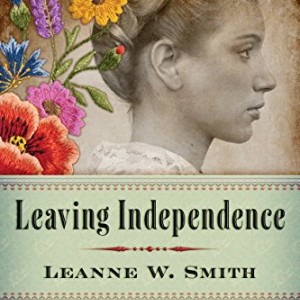 Historical Fiction
Leanne Smith ('89, '09 MBA), associate professor of management in the College of Business, wrote Leaving Independence in 2016. The novel follows the journey of Abigail Baldwin, who believes her husband died fighting in the Civil War and journeys west to find the answers she desperately seeks. She followed Leaving Independence with A Contradiction to his Pride, a second story taking place along the Oregon Trail.
Associate Professor of English Dana Chamblee Carpenter's trio of books--Bohemian Gospel, The Devil's Bible and the Book of the Just--tells the supernatural tale of Mouse, a young girl in 13th century Bohemia who was born with unnatural senses and uncanny intellect.  Her debut novel, Bohemian Gospel, won the 2014 Claymore Award at Killer Nashville, an international writers' conference for mystery, thriller and suspense writers.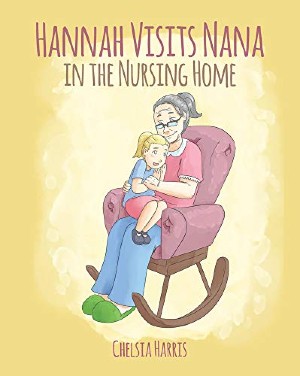 Childrens'
Hannah Visits Nana in the Nursing Home by Chelsia Harris, executive director and associate professor of nursing, strives to change the perception of nursing homes with a children's book showcasing a heroic nurse who daily faces the trials of long-term care with a smile and the experience of a child who realizes there is nothing to fear in the nursing home.
Personal Enrichment
Donita Brown, director of health care programs and instructor in health care management for the College of Business, offers the sage advice of her father in Wisdom From Others: 9 Life Lessons From My Dad and two follow-up books. Wisdom is a practical guide of common-sense lessons to live a prosperous and satisfied life, drawn from the author's firsthand experiences.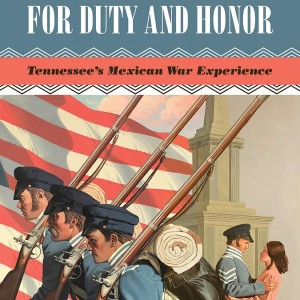 History
Tim Johnson, a designated university research professor and recognized as one of the nation's leading authorities on the Mexican-American War, has already authored seven books about the Mexican-American and Civil Wars in America. His most recently published book is For Duty and Honor: Tennessee's Mexican-American War Experience.
Religion
Caleb Clanton, a designated university research professor and winner of the 2013 Lester McAllister Prize for best published resource on Stone-Campbell history, has published three works including his most recent book Restoration & Philosophy: New Philosophical Engagements with the Stone-Campbell Tradition, exploring the philosophical underpinnings of the Stone-Campbell Restoration Movement and the denominations that arose from this important time in history.
InterGenerate: Transforming Churches through Intergenerational Ministry, by Holly Allen, professor in the Department of Psychology, Counseling and Family Science, explores why we should bring the generations back together in worship and church activities. Allen outlines new generational theory perspectives, fresh Biblical and theological insights and practical outcomes backed by current research.
Biography
Willie Steele ('95), professor of English, was the official biographer of W.P. Kinsella, the author of various works of baseball fiction including Shoeless Joe, the work that inspired the 1989 movie Field of Dreams. Steele's biography of Kinsella, Going the Distance: The Life and Works of W.P. Kinsella, was drawn from personal interviews and access to records that no one outside Kinsella's family have seen.
Christian Views on Politics
Lee Camp, professor of theology and ethics, has written several books including his latest Scandalous Witness: A Little Political Manifesto for Christians, which attempts to find a space between the right and the left in American politics where Christians can find their place.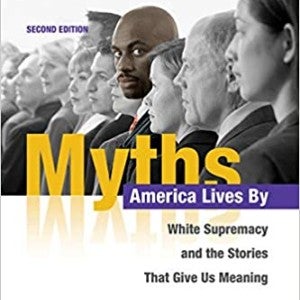 Myths America Lives By: White Supremacy and the Stories that Give Us Meaning, by Richard Hughes, scholar-in-residence in the College of Bible, explores six myths that lie at the heart of the American experience, four that remind us of our noblest ideals. But misused, these myths allow for illusions of innocence that fly in the face of white supremacy, the primal American myth that stands at the heart of all the others.