Bledsoe leaves lasting legacy, strong foundation as Lipscomb's first provost
During his 25-year tenure as provost, W. Craig Bledsoe led tremendous growth in academic programs, conferred degrees on thousands of students.
Kim Chaudoin |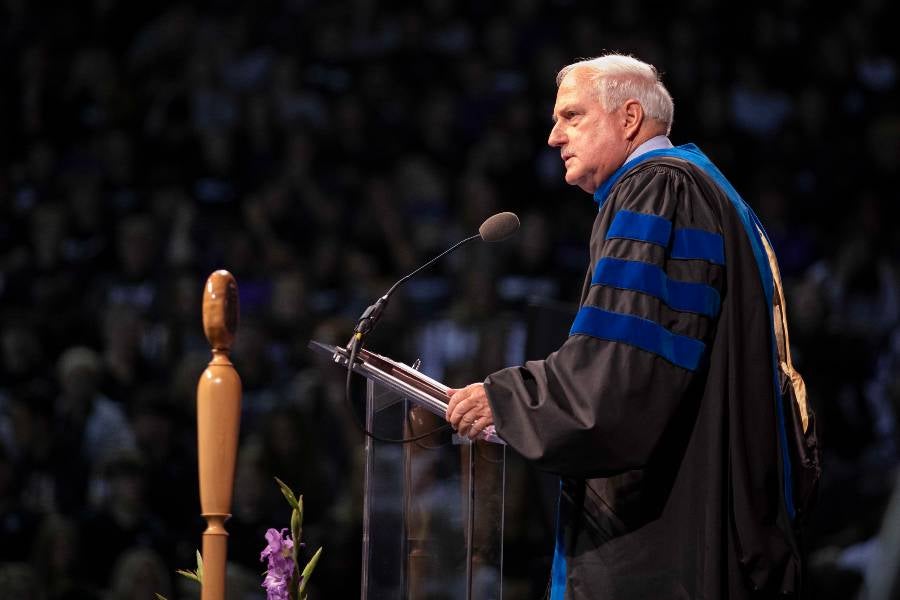 The lifeblood of every institution of higher education is an academic program that inspires, instills knowledge and prepares students for successful futures. 
And at the heart of an academic program is a chief academic officer who casts vision, provides administrative leadership, is student-focused and supports faculty. 
Since 1997, Dr. W. Craig Bledsoe has served as the provost, the university's chief academic officer, leading this very foundational component, casting the academic vision for Lipscomb. This year marks his 25th year in this role and on Sept. 5, he will transition from this role and step into the new role of provost emeritus through which he will support several strategic university initiatives and will return to the classroom, where he began his career with Lipscomb more than 40 years ago, as full professor of political science and public policy in the Department of History, Politics and Philosophy.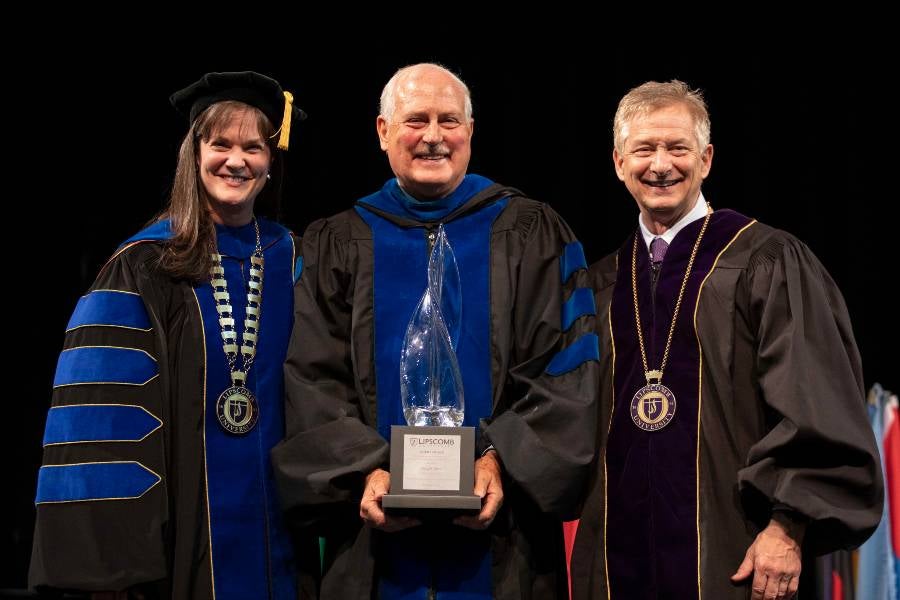 Bledsoe was recognized at President's Convocation on Aug. 23 for his outstanding and tireless service to the university for more than 40 years as he was presented a Kopio Award by President Candice McQueen. 
"Provost Bledsoe, I can think of no one more deserving of this award than you and I am thankful for the tremendous impact you have made on the lives of thousands of students and for being a partner in this work with me," said President McQueen.
The Kopio Award name comes from a transliteration of a Greek word that is used to describe a person who labors to the point of utter exhaustion with the help and for the glory of God. Lipscomb established the Kopio Awards in 2009 to honor those individuals who give of themselves in this manner in service to God and the community. 
"Lipscomb University has been an important part of my life for the majority of my life and it has been an honor to serve as the chief academic officer and to lead the academic program for the past 25 years," said Bledsoe. "I have enjoyed working with outstanding faculty during this time and greatly look forward to returning to teaching and continuing to serve our students."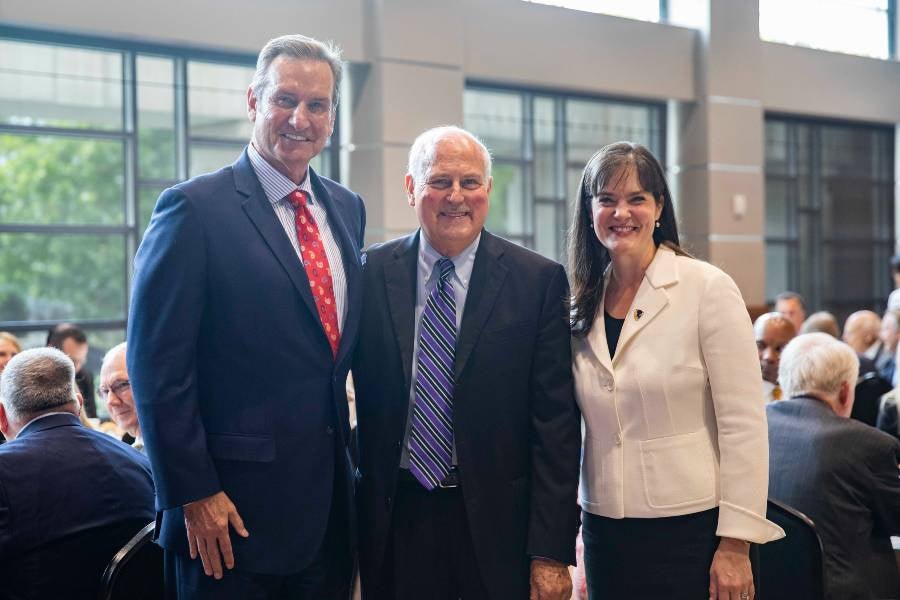 Bledsoe was appointed provost by Steve Flatt, Lipscomb's 16th president, and served as chief academic officer in a total of three administrations, including that of Randy Lowry, 17th president, and current president Candice McQueen. 
Under Bledsoe's leadership, the university expanded to ten colleges that offer more than 200 undergraduate programs of study, more than 30 master's degree programs and four doctoral degree programs, including the institution's first Ph.D., among others. Included in this growth has been a significant emphasis on health sciences with the launch of middle Tennessee's first College of Pharmacy, the School of Nursing, a healthcare informatics program, a graduate program in perfusion and a school of physician assistant studies. 
Share your favorite memories of Provost Bledsoe or send him a note.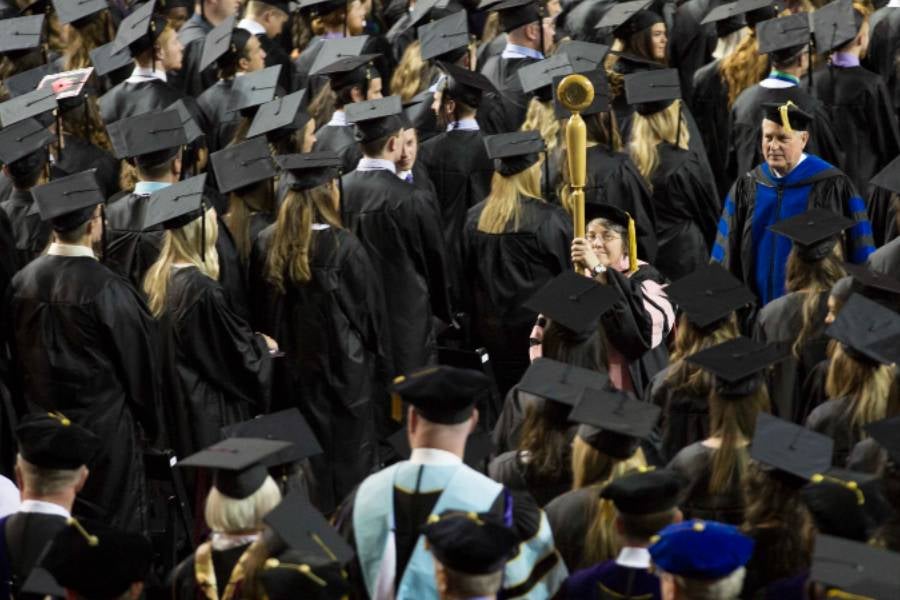 Because of the expansion of Lipscomb's academic programs, in 2015 the institution was reclassified by the Carnegie Foundation as an R-3-level research institution (known today as the Doctoral/Professional Universities classification) which moved it to a national university status in the U.S. News & World Report rankings. He has been an advocate for student and faculty research, as is reflected in the recent announcement about the formation of an Office of Research and Grants, the growth of the Student Scholars' Symposium over the last decade and the construction of the Pharmaceutical Sciences Research Center among other initiatives. In addition, the number of full-time faculty has more than doubled since he began this role.
A number of innovative programs launched during his tenure with the goal of increasing access to a Lipscomb degree. These include the IDEAL program, Lipscomb LIFE, the Pionero Scholars Program, the Yellow Ribbon Program, competency-based education program and Lipscomb Online to name a few. He also led significant growth in Lipscomb's Global Learning Program, which began with one semester-long program in Vienna one year before he was appointed provost and today includes four semester-long programs and many short-term travel study opportunities.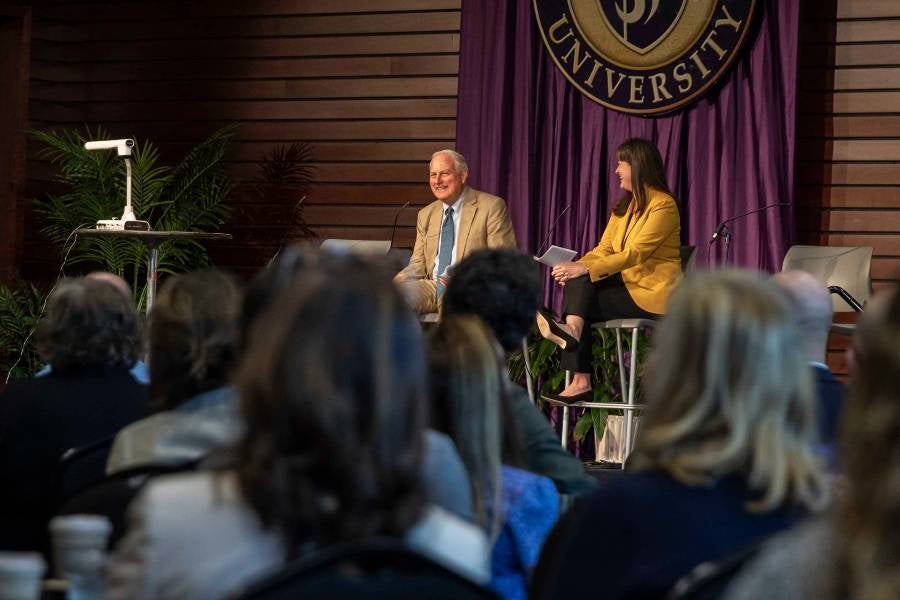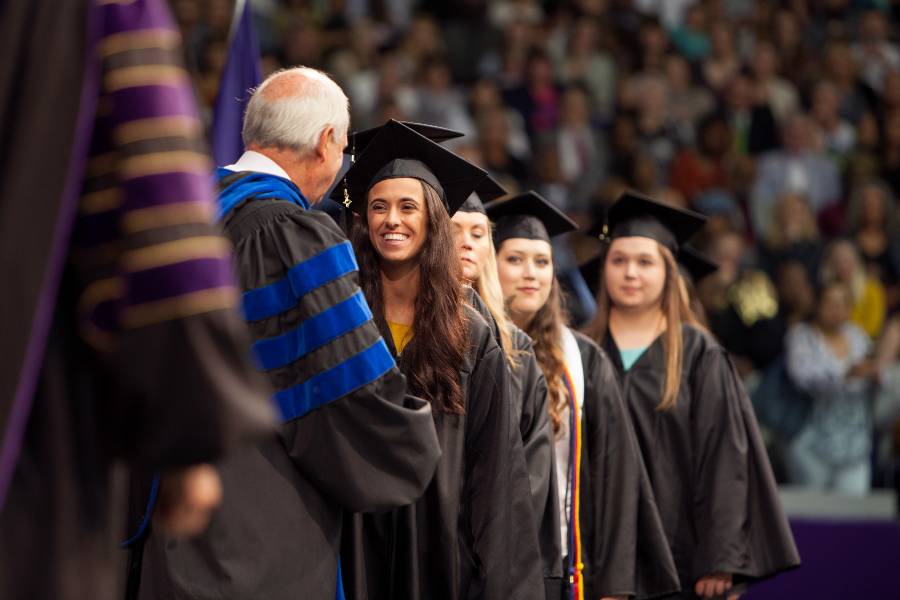 In addition, a number of academic programs have been accredited by national and international accrediting agencies over the last 25 years including those in exercise science, family sciences,  business, education, civil engineering, electrical and computer engineering, mechanical engineering, information technology and security, music, education and many more. Bledsoe led two very successful Southern Association of Colleges and Schools Commission on Colleges (SACSCOC) accreditation reaffirmation processes, with no recommendations either time. Through his leadership, our SACSCOC accreditation is reaffirmed through 2027.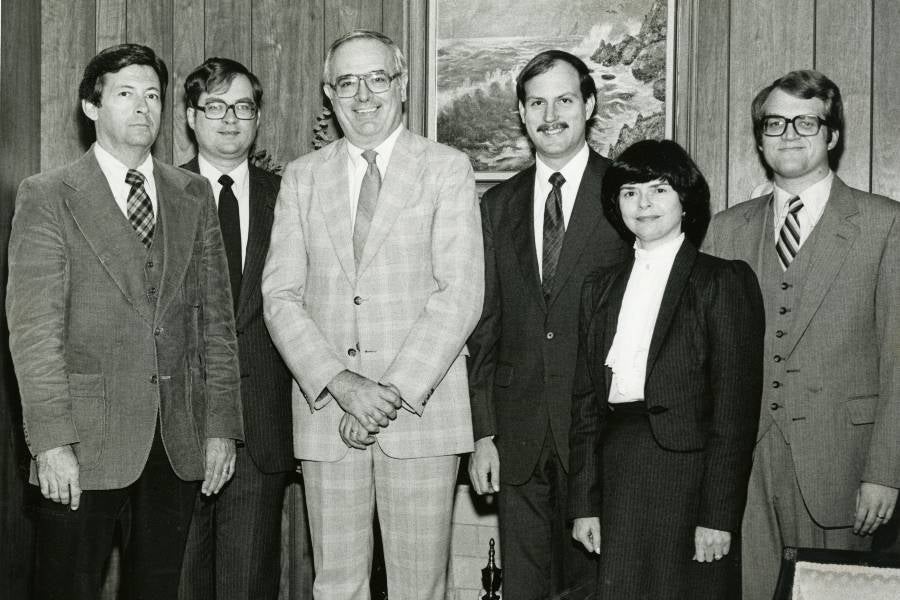 Bledsoe began his work at Lipscomb in 1977 as a faculty member in the then-Department of History and Political Science, serving as chair of the department from 1992-97. As professor of political science, Bledsoe earned several awards for his scholarship and his teaching, winning the Laine Travel Award and the Outstanding Teacher Award. In 1990, the Laine award allowed him to travel to the Soviet Union where he studied the fall of the Communist control of the country.