Big Apple buzzing with purple and gold for Bisons in NIT semis
In the city that never sleeps the Bison faithful turned out en masse to cheer on the Lipscomb University men's basketball team in their first-ever trip to the National Invitational Tournament semifinals.

Kim Chaudoin |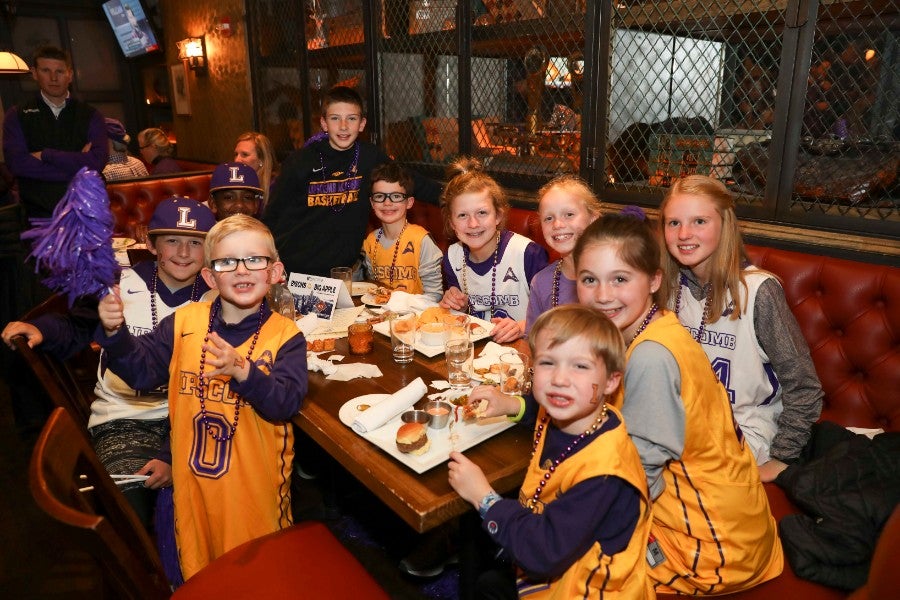 The purple mist began to fill the streets of New York City Tuesday afternoon as a contingent of fans gathered for a pre-game pep rally, sponsored by Lipscomb's Alumni Relations Office, at Mustang Harry's near Madison Square Garden. Hundreds of alumni from New York City and across the country along with Lipscomb faculty, staff, students, former Bison players and friends packed the house to celebrate this milestone in Lipscomb basketball history.
"You cannot be who you need to be if you remain where you are in Nashville Tennessee. So we are here in New York to be all that we can be tonight and also Thursday night," said Lipscomb University President L. Randolph Lowry. 
 
"We talk all the time about our team," Lipscomb Philip Hutcheson told the crowd, "and I see parents here. See cheerleaders. I see faculty and so many more. We couldn't do it without every one of you — and there is plenty of room for more on the Bison bandwagon. So bring your friends as well."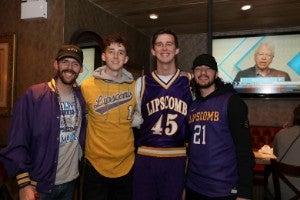 Following the pre-game rally, thousands of Bison fans filled the storied Madison Square Garden to cheer for their team in the semifinal game against Wichita State University in Lipscomb's first-ever trip to the NIT semifinals. The Bisons defeated the Shockers after overcoming an 11 point deficit mid-way through the second half to advance to the NIT championship game.
The Bisons will take on the Texas Longhorns in the NIT championship game on Thursday, April 4 at 6 p.m. CST. The Alumni Relations Office will once again host a pre-game pep rally at Mustang Harry's beginning at 4:30 p.m. More details will be released later today.