Award-winning film-maker Seth Worley is newest artist-in-residence
Seth Worley will use his many talents to teach the next generation of filmmakers
Cate Zenzen |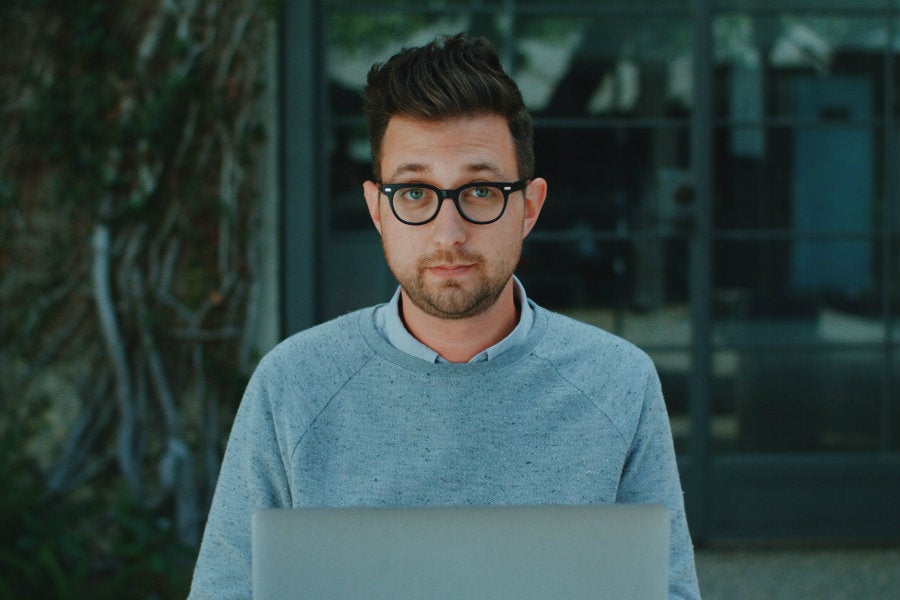 In the center of a city known for talent, Lipscomb University is fortunate to claim some of Nashville's best and brightest. The next to join the ranks of creators and teachers is Seth Worley, writer and director of short films and branded content for clients like JJ Abrams's Bad Robot, Red Giant and Film Riot. A Webby Award-winning filmmaker, Worley's pieces in comedy, sci-fi, drama and more have been featured in Forbes, USA Today, Hulu, The Tonight Show and other major platforms. 
As Artist in Residence for the Department of Film and Creative Media, Worley will use his range of talents to mentor and teach students on the various aspects of film and production. Having worked with Worley in the past, Steve Taylor, assistant professor of Film and Creative Media and director of the School of Theatre and Cinematic Arts, was eager to introduce his talents to Lipscomb.
"When Steve offered me the chance to serve as artist in residence, I jumped at it. I've had the privilege of being connected to the program for the past several years (teaching a semester as an adjunct professor, giving the occasional workshop, and directing a few promos for the program), and I've always loved the culture and community that the faculty has been able to cultivate here," said Worley. 
Worley is experienced in providing tools and techniques to help fellow creators. In 2017 he co-founded Plot Devices, a company with products and resources for people in various facets of the film industry. The products are designed to enhance the process of filmmaking and move stories forward. 
"I've been a fan of Seth Worley since he was still a teenager, and I consider him the ideal model for our filmmaking students; he writes, he directs, he shoots, he edits, he does his own visual effects, and he's so skilled in each area that it's both inspiring and a little depressing," said Taylor. 
Not only does Worley have the talent for teaching, but also the passion. He's excited to be part of the faith-based community Lipscomb offers and to walk with students through career and spiritual development. 
"My faith is the foundation for everything about my life, not excluding my creative process and my approach to work, so I think getting the training one needs to do great work in the context of the foundations that shape their life is hugely beneficial," said Worley. 
In his new role, Worley will use his skills in the classroom, weekend workshops, program promotion, and as a mentor to students who work as crew on his shoots. He hopes to follow the example of his own teachers and mentors by providing resources, exposing new ideas and tools, and pointing students in the right direction so they can experiment and learn by doing. Most of all, Worley wants his students to get excited about what is possible, both in their work and in their career. 
"We're getting in early with Seth in hopes that he'll make our program famous," said Taylor. 

Housed in the George Shinn College of Entertainment & the Arts, Lipscomb's Department of Cinematic Arts studies filmmaking with a hands-on approach. The film production BFA provides real-world instruction and expertise. Its graduate studies MFA in film and creative media educates the next generation of artists to be independent, entrepreneurial filmmakers. For more information, click here.