Alumnus' fog company provides hand sanitizer to Middle Tennessee
Froggy's Fog committed to providing affordable hand sanitizer to first responders and the public during crisis.
Janel Shoun-Smith | 615.966.7078 |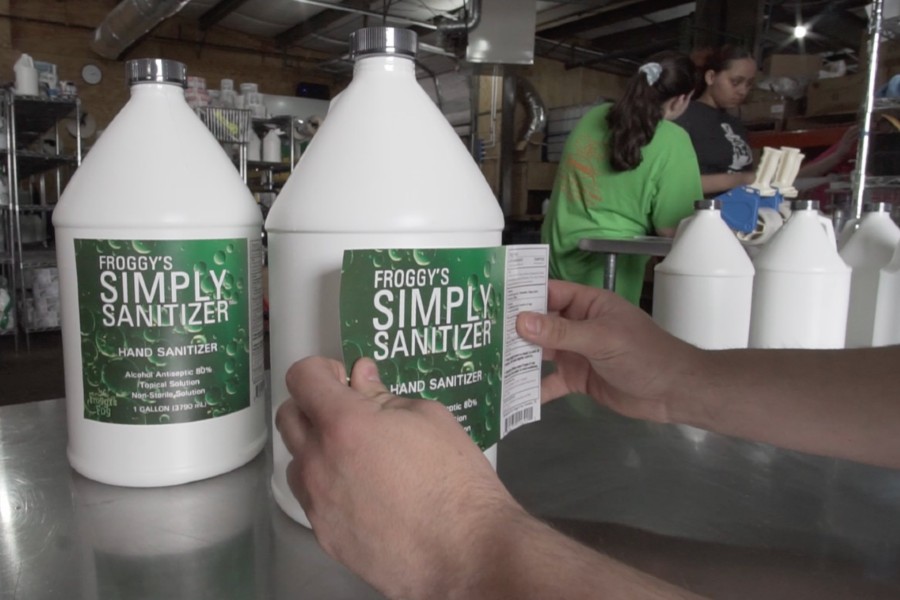 Who ever thought that fake fog could become a hero?
That is exactly what Lipscomb alumnus Chris Markgraf is making happen at his plant in Columbia, Tennessee. Froggy's Fog, which produces the chemicals needed to create fog used in theatrical special effects, has switched over to produce hand sanitizer.
You may have experienced Froggy's Fog as you fly through it on a roller coaster at amusement parks nationwide. Or at a laser tag game or an escape room. Even at a Cirque du Soleil performance or a concert by any number of musical stars. Froggy's Fog is even what creates the smoke trail as the Blue Angels fly overhead.
As Markgraf, a student majoring in business at Lipscomb from 1992 to 1994, watched the supplies of hand sanitizer fly off store shelves a couple of weeks ago, he came up with an idea. Froggy's Fog uses some of the same chemicals used in hand sanitizer, so he wondered if his fog factory could switch over to make hand sanitizer?
It sure could. Froggy's Fog began sales of it's Simply Sanitizer on Friday and is currently pausing production on its fog products in order to produce only hand sanitizer, an 80% alcohol formula that can also be used in medical facilities and by first responders.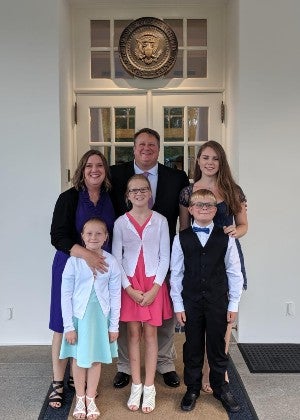 In fact, the company reached out to medical providers last week to offer them first dibs on gallon jugs of Froggy's Fog Simply Sanitizer, said Markgraf. On its first weekend of public sales, March 28-29, the company set up a distribution station in its parking lot in Columbia and sold jugs to the public and provided a free gallon jug to any first responders who came by that day, he said.
The demand is still huge. By Monday, March 30, the company was opening online orders for the public at noon each day and accepting only as many as they had stock for on that day. Each day the online orders are full within about 40 minutes, Markgraf said.
These measures were taken so the company can still provide sanitizer first for the military, health care workers, first responders and distilleries in Middle Tennessee (whose staff are making the alcohol needed for the sanitizer through partnerships with Froggy's Fog).
This was not the first community-focused endeavor for Froggy's Fog. The company counts many firefighting and military units among its customers as they use the fake fog in smoke training exercises.
"We started this venture to help the people who need it most," says the company's website in a notice about the high demand so far.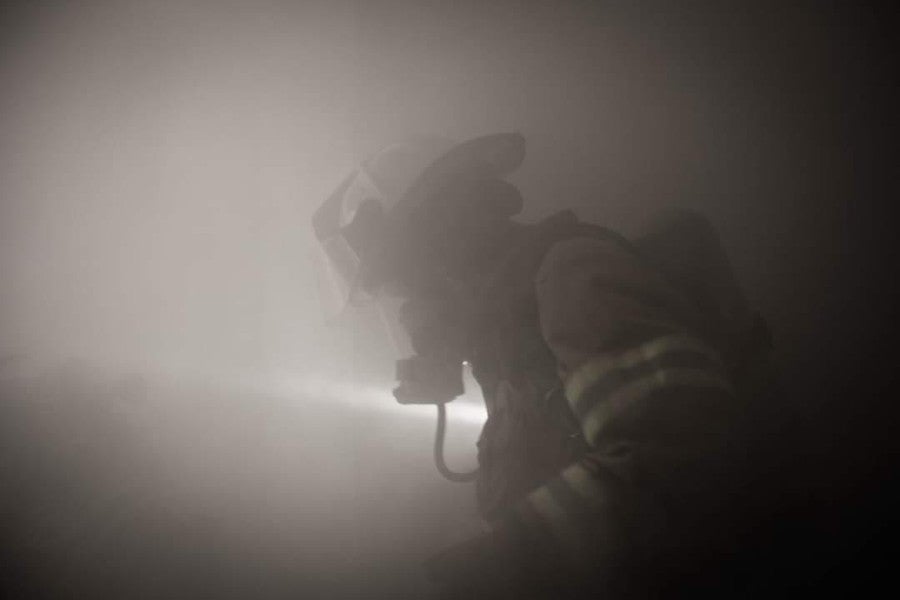 "We care. We try to take care of people," said Markgraf, who became a Christian as a young adult and then transferred to Lipscomb in 1992. 
As he was growing up, Markgraf's family owned several family entertainment centers, so he had real-life business experience from a young age. 
After opening a laser tag game in one of the facilities, the fog used within the game gave Markgraf an asthma attack. The family noticed that it burnt their eyes and was hard to breathe. Markgraf and his Froggy's business partner Adam Pogue, then an employee at the fun center, decided to come up with a better alternative and consulted several business and bio-chemistry experts, including the late Oliver Yates, who served as chair of biology at Lipscomb from 1972 to 1993.
Markgraf and Pogue came up with a new formula without the harmful effects and others in the family fun business took notice. Froggy's Fog was established in 2003 and benefited from the rapid rise of the haunted house industry in the U.S.
The company provides bottled fluids to create the fog effects, and one of the base chemicals for hand sanitizer is also a chemical in fake fog. So it wasn't difficult to re-purpose the factory's machines to produce and bottle the hand sanitizer, Markgraf said. They just needed access to alcohol, which they obtained through local distilleries, and needed to work through the regulations, which took a couple of weeks. 
To further help during the COVID-19 crisis, Froggy's Fog has worked to keep the price point equivalent to what a consumer would see in the grocery store and is offering free shipping. Markgraf says that at this point the company plans to make Simply Sanitizer a permanent offering of the company.
The company also offers fluids to make artificial snow, scented fogs, and bubble fluid.