Alumni office shares resources, special activities for alumni of all ages
Alumni have a number of resources available that may be helpful during this time.
Kim Chaudoin |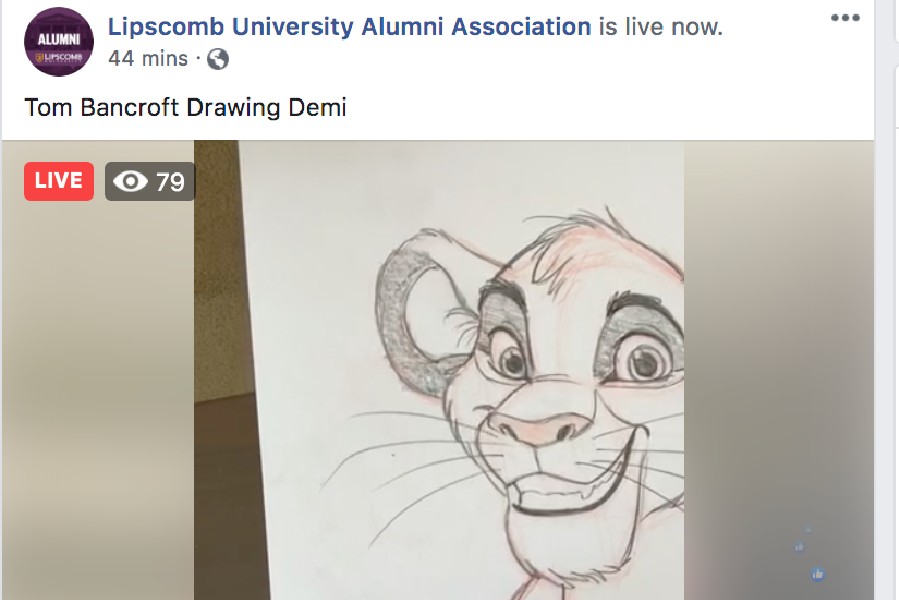 The Office of Alumni & Parent Engagement has developed a number of resources and hosted virtual activities to help alumni of all ages who are home during the COVID-19 pandemic. 
Alumni Engagement developed a special webpage filled with resources for alumni and the community. The Alumni and Community Resources page includes educational resources that are helpful to parents of young children, Just for Fun resources with activities such as the Lego Challenge and coloring pages, mental health information, a Bisons Helping Bisons section to highlight alumni who are small business owners, agency resources with links to important organizations that may be helpful during this time and connections to social media networks for alumni. 
"The page is intended to not only provide much-needed information but to also help alumni stay connected during this very unusual time," said Stephanie Carroll, assistant vice president for annual giving, alumni and parent engagement. "These resources are just a small way we can provide information that may be helpful and stay connected. We want them to know they are very much a part of our community even in this time of isolation."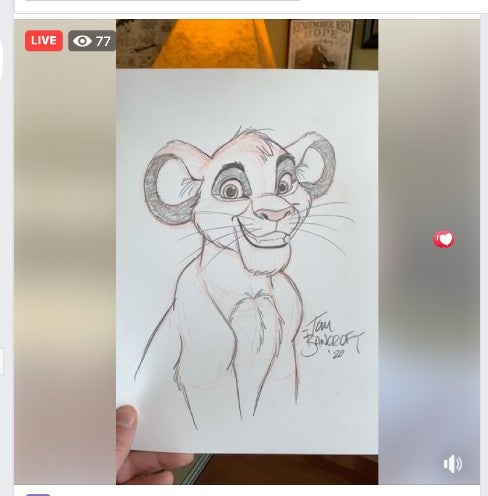 Alumni Engagement has also hosted several live events on social media. Just last week, they hosted a live Facebook draw along with former Disney artist Tom Bancroft, director of Lipscomb's animation program, housed in the George Shinn College of Entertainment & the Arts. Alumni and friends from across the country "tuned in" to watch Bancroft draw young Simba from "The Lion King" and to try their hand at drawing the character at home. 
Making films using animation is a technique Bancroft is quite familiar with as he has a career that spans more than 25 years in the industry. After attending the prestigious California Institute of the Arts, Bancroft worked for Walt Disney Feature Animation (now known as Walt Disney Animation Studios) as a supervising animator for 12 years. While at Disney, Bancroft was an animator on four animated shorts and eight feature films including Beauty and the Beast, Tarzan, The Lion King, Aladdin, Pocahontas, Mulan (for which he designed the character of Mushu the dragon) and Brother Bear.
Bancroft left Disney in 2000 to follow his heart and help Big Idea Productions, creators of the popular VeggieTales animated series, create their first feature film, Jonah: A Veggietales Movie.  While there he also directed/co-created the popular 2D animated video series Larryboy Adventures. He has also created comic books, video game characters, comic strips, and storyboards for film and television animation. He also authored two bestselling art instruction books on character design that have been translated in many languages and are used in art schools around the world. 
His recent young Simba drawing demonstration has been viewed more than 2,600 times since April 23. To watch click here. 
To stay up with the latest alumni resources and information, visit www.lipscomb.edu/inthistogether.