Accounting instructor studies how small businesses are responding to global pandemic
Marcy Binkley's research will provide insight into how small businesses carry out corporate social responsibility in times of adversity.
Janel Shoun-Smith | 615.966.7078 |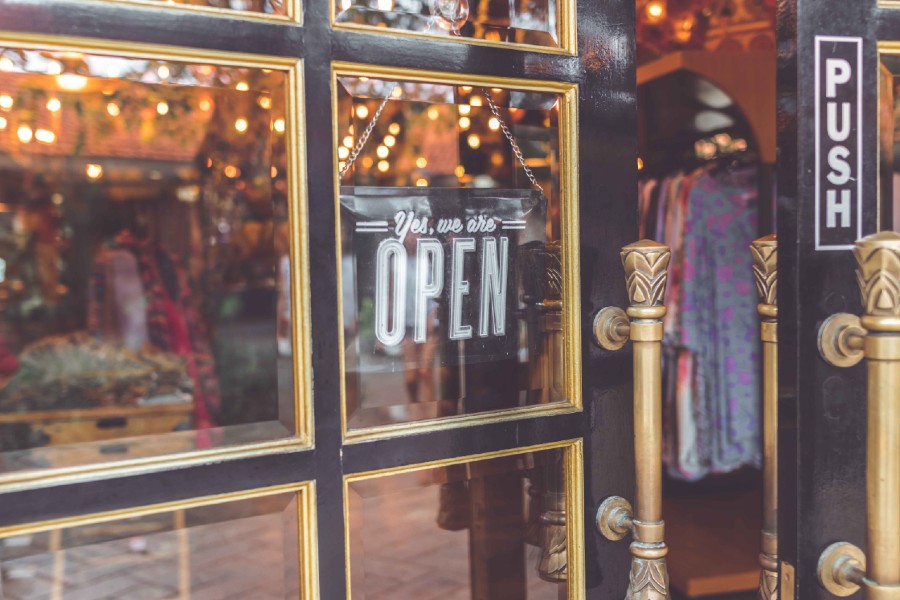 While the current health crisis has brought challenges and struggles worldwide, for scholarly researchers it has also brought new opportunities to document and understand how we as a people respond to adversity and work to support one another.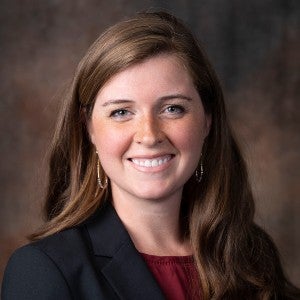 Lipscomb Instructor in Accounting Marcy Binkley is using that opportunity this summer to study how small businesses are responding to the economic downturn caused by COVID-19 quarantine measures, in hopes of finding patterns that will help businesses become more resilient to adversity in the future.
"A good bit of my research explores corporate social responsibility and this project will absolutely align with that content area," said Binkley, who has already interviewed 10 business owners for the qualitative research project. "While businesses have reported various approaches to problem solving during the pandemic, it is clear that their desire to implement socially responsible practices is a priority for many."
Binkley, who worked as a CPA at Ernst & Young and Genesco before joining the Lipscomb faculty, is currently working to earn her doctorate from the University of North Carolina at Charlotte. She and two members of her doctoral cohort joined together with their guiding advisors, UNCC Professor Franz Kellermanns, an internationally known scholar on small business research, and East Carolina University's Laura Madden, an accomplished qualitative researcher, to carry out the study.
The group of researchers interviewed 40 small business owners and managers, providing a range of geographic locations and company sizes, just after the COVID-19 pandemic shut down most of the U.S. economy in April. The group will complete a second round of interviews and compare the results to pinpoint patterns and best practices for resilience during economic struggles, Binkley said.
Binkley, whose family owns a small business in downtown Nashville, interviewed business owners in various cities across the Southeast in the health care, retail and service industries. Open-ended questions were asked, Binkley said, such as "How are you adapting business operations in light of the current pandemic?" and "What type of support have you received?" so the responses can be analyzed for as wide a range of patterns as possible.
According to a Western Illinois University (WIU) press release, WIU Instructor of Management Sarah Shike, a fellow member of Binkley's doctoral cohort, came up with the idea for the study. She noted that some businesses were announcing unique adaptations even prior to directives to do so.
She began thinking about the changes small businesses had been making to adapt to the pandemic, and how they related to previous academic research about business adaptations during man-made and natural disasters. 
"Something that we are really enjoying digging into is how businesses manage operations in the good times to prepare for adversity," said Binkley. "We are still analyzing the data we have initially collected, but perceive that businesses which entered the pandemic with well-managed operations and financial reserves are more positive about the opportunities this time represents.
They seem to recognize that they were well-prepared and that now there is room for growth, with opportunities for acquisition, innovation or a pivot to a new focus."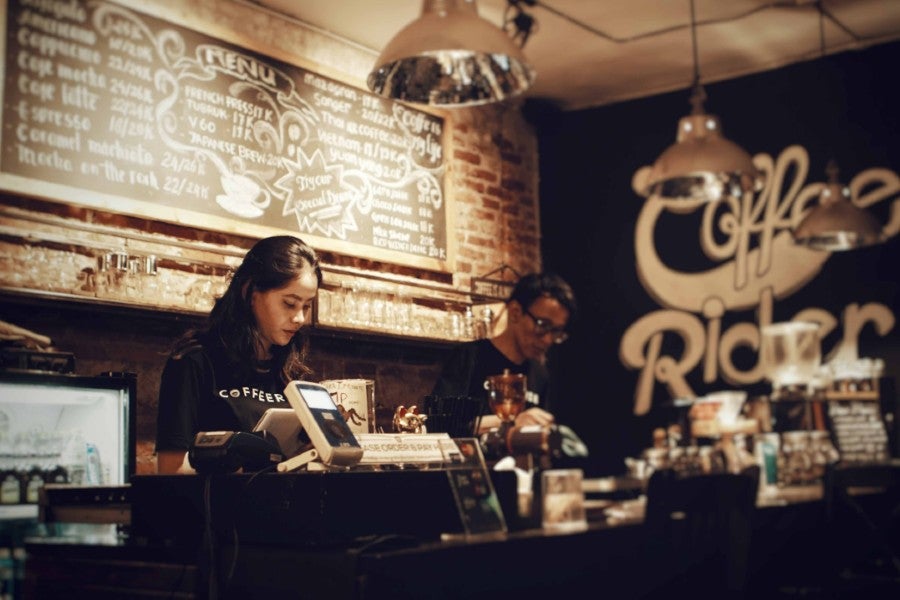 Shike said the team has been impressed by the imaginative ways businesses have used technology, innovation, networks and other means possible to serve customers, protect employees and conserve their businesses. While some businesses had relatively little need to shift operations dramatically, others have endured much different realities, even being forced to cease operations altogether in some cases, Shike said.
This study will fit neatly within her overall research interests, Binkley said. She has already published one article in The Contemporary Tax Journal where she and fellow doctoral cohort member Emma Lloyd Best, associate professor at Wake Forest University and also working on the current small business study, provide a review of tax implications for B certified benefit corporations as an option for socially conscious organizations. Binkley's dissertation for her Doctorate of Business Administration is exploring corporate social responsibility as it relates to cybersecurity, along with other disclosure activity.
Binkley's research on corporate social responsibility also fits well with the Lipscomb College of Business' focus on business as mission, the concept that profitable business is a means of leveraging the marketplace to create sustainable solutions for the common good of those in need both locally and globally. The university houses the Center for Business as Mission and infuses the concept within several areas of the curriculum and student opportunities.
"Small business owners appear to be looking at their business practices through a social lens. A strong concern is their employees, their own families and their employees' families," said Binkley. "When we ask them about what type of support they are receiving, they mention everything from financial government aid to assistance from nonprofits and from continued customer support to encouragement from the surrounding community."
"It has been inspiring to see the ways in which businesses have found to serve their employees and communities, as well as the ways employees and communities have supported the businesses," said Shike. "I believe more than ever that small businesses are our community heroes, and that their passion, care and resiliency will be the driving force behind us bouncing back from this as a nation." 
Also working on the study is WIU Assistant Professor of Accounting Jennifer McGarry.
Binkley, a CPA, worked in external audit at Ernst & Young, as well as internal audit and corporate accounting at Genesco before coming to Lipscomb. She earned a Bachelor of Business Administration from Harding University, a Master of Accountancy from Vanderbilt University and is a spring 2021 candidate for a Doctor of Business Administration from the University of North Carolina at Charlotte.