Summer Send-Off in Murfreesboro
Thursday, July 20, 2023 7:00 PM-8:30 PM
Murfreesboro ,TN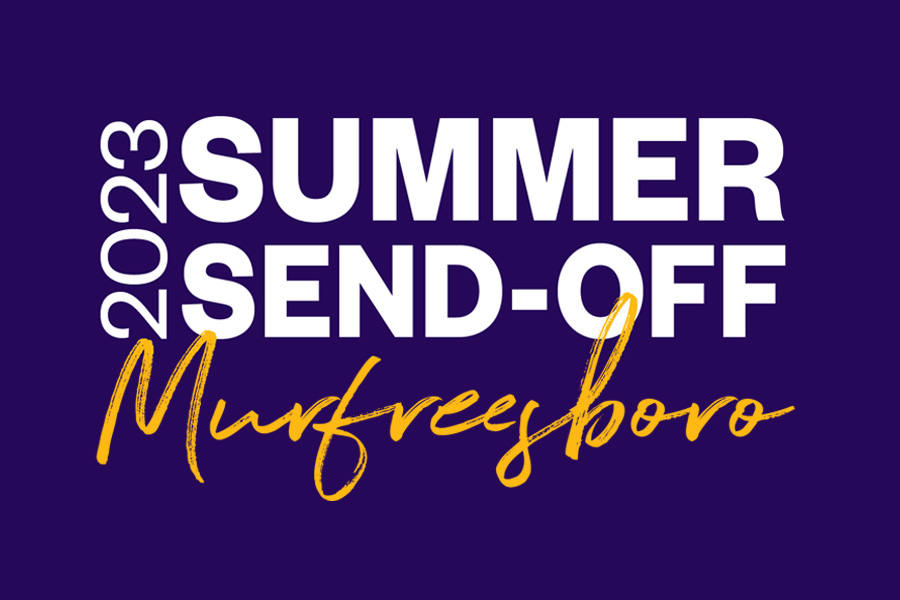 Incoming freshmen and their families from the Murfreesboro area are invited to Summer Send-Off! Join alumni, current university parents and students for dinner, games and fun Q&A time. It's a perfect opportunity to meet new Bisons and help them learn more about life at Lipscomb as they prepare for August move-in day.
This informal event takes place at 6 p.m. CT on July 20 at the home of Gerald ('73) and Joanne (Adams) Coggin ('73) in Murfreesboro. The address for the Coggin residence will be sent to registered guests prior to the event.

Please complete the registration process below to attend. Please register by July 14. 
QUESTIONS? Contact Laura Sears, assistant director of alumni communities and events, in the Office of Alumni and Parent Engagement.