Monday, February 11, 2019 2:00 PM-Tuesday, February 12, 2019 7:30 PM
Lipscomb University
We invite you to join us for the annual 2019 Preaching Workshop at Lipscomb University, February 11th and 12th. The Preaching Workshop is an interactive event focused on the craft of homiletics, bringing together students, guests, and recognized experts in the field for mentored experience and rich dialogue. Traditionally, this has been an invite-only event designed specifically for vocational preachers. This year, however the evening sessions with Dr. Miroslav Volf and the Tokens show are open to any and all who would like to come.
We are proud to feature Dr. Miroslav Volf and Mason Lee as our featured presenters, who will guide our conversation around this year's theme: "Preaching at the Crossroads: Rediscovering Gospel in the New World" We will name why preaching matters, explore what it looks like to live and speak prophetically and pastorally in our given sociopolitical context, and share powerful examples of the gospel at work in our community and beyond. Also presenting at this year's workshop are Dr. Kate Watkins, Dr. Richard Goode, Rabbis Flip and Laurie Rice, Darren Hagood, and Josh Jackson.
This year's workshop will also feature The Tokens Show, hosted by Lee Camp.
The workshop runs from 2:00 pm on Monday, February 11 until after the tokens show on Tuesday, February 12. The cost is $125, which includes four meals (dinner on Monday, and all meals Tuesday, plus admission to the Tokens show). If financial assistance is needed, please contact Mallory Wyckoff at mallory.wyckoff@gmail.com.
We hope you will make plans to join us for this timely and important two-day event, where together we explore our call to preach and live prophetically in an age of social turmoil.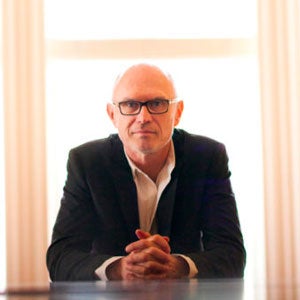 Dr. Miroslav Volf
Henry B. Wright Professor of Systematic Theology, and Founding Director, Yale Center for Faith & Culture
Miroslav Volf, Founder and Director of Yale Center for Faith and Culture and Henry B. Wright Professor of Theology, Yale University Divinity School, New Haven, CT.
Miroslav Volf was educated in his native Croatia, the United States, and Germany. He earned doctoral and post-doctoral degrees (with highest honors) from the University of Tuebingen, Germany. He has written or edited more than 20 books and over 90 scholarly articles. His most significant books include For the Life of the World: Theology That Makes a Difference (2019); Flourishing: Why We Need Religion In A Globalized World (2015); Exclusion and Embrace (1996); After Our Likeness (1998) in which he explores the Trinitarian nature of ecclesial community; Allah: A Christian Response (2011), on whether Muslims and Christians have a common God; and A Public Faith: On How Followers of Christ Should Serve the Common Good (2011).
After receiving his BA from the Evangelical-Theological Faculty in Osijek, Croatia, Miroslav received his MA from Fuller Theological Seminary and both his Dr. theol. and Dr. theol. habil. from the University of Tübingen, Germany. He served as co-editor (1979-84) and then editor (1984-89) of Izvori, a Croatian Christian monthly, and he has published numerous books and articles in the U.S., Germany, and his native Croatia.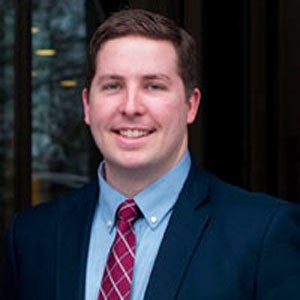 Mason Lee
Mason Lee is a PhD Candidate in Homiletics and Practical Theology at Princeton Theological Seminary where he helps teach the Introduction to Preaching courses each semester. He holds degrees from York College (BA), Abilene Christian University (MDiv), and Boston University (STM). Lee currently serves as the Editorial Assistant for the academic journal Theology Today and is the Co-Director of the Sustaining the Preaching Life Program at Princeton Seminary, a continuing education initiative that partners with ministers to encourage, sustain, and deepen their preaching ministries.
Lee lives in Princeton, N.J., with his wife, Kelci, their daughter, Addison Constance, and their two dogs. He and Kelci are active members of the Monmouth Church of Christ in Tinton Falls, N.J.
Schedule
Monday - 2/11/19

1:00 -2:00 pm
Registration
Doris Swang Chapel Entrance Area - Ezell Center
2:00-3:00 pm
Opening Worship -
Rabbis Laurie and Flip Rice
 
Doris Swang Chapel
Ezell Center
3:00 - 3:30 pm
Discussion
3:30-3:45 pm
Break
3:45-4:45 pm
Richard Goode, Kate Watkins, Barbi Brown and Ashlee Sellars
"Lipscomb Goes to Prison and Meets Gospel"
Doris Swang Chapel
Ezell Center
4:45-5:00 pm
Discussion
 
 
5:30 pm
Dinner
 
Paul Rogers Boardroom
Ezell Center
7:00-8:00 pm
Miroslav Volf
"Preaching at the Crossroads: Rediscovering Gospel in the New World"
Doris Swang Chapel
Ezell Center
8:00 - 8:30 p.m.
Interview
Lee Camp and Mirslav Volf
 

Tuesday - 2/12/18

7:30-8:20 am
Breakfast
Paul Rogers Boardroom
Ezell Center
8:30-9:30 am
Worship and student sermon: Isaiah 11:1-9
Worship led by Chris Shields
Sermon: Shawna Songer Gaines - Isaiah 11:1-9
Feedback by Mason Lee, David Fleer, Miroslav Volf, Mallory Wyckoff
Doris Swang Chapel
Ezell Center
9:30 9:45 am
Break
 
 
9:45-10:45 am
Mason Lee
"To Tear Down and Build Up: The Virtue of Patience and the Task of Preaching in a New World"
Doris Swang Chapel
Ezell Center
10:45 -11:30 am
Discussion
 
 
11:45-1:00 pm
Lunch
 
Paul Rogers Boardroom
Ezell Center
1:00 - 3:30 pm
Josh Jackson
"Ministering, Leading and Mentoring at the Crossroads"
Discussion  - Josh Jackson, Fernando Nasmyth, Don McLaughlin, Charlie Sohm and Lawrence Rodgers
Doris Swang Chapel
Ezell Center
3:30 - 3:45 pm
Break
 
 
3:45 - 4:30 pm
Student Sermon:
Acts 17:22-31
Student Sermon: Brandon Owen - Acts 17:22-31
Feedback by Mason Lee, David Fleer Miroslav Volf, Mallory Wyckoff
Doris Swang Chapel
Ezell Center
5:00 pm
Dinner
 
Paul Rogers Boardroom
Ezell Center
7:30 pm
Tokens Show
Lee Camp
Collins Auditorium