Nashville Business Breakfast - Tim Adams
Tuesday, February 15, 2022 7:00 AM-8:30 AM
In Person and Virtual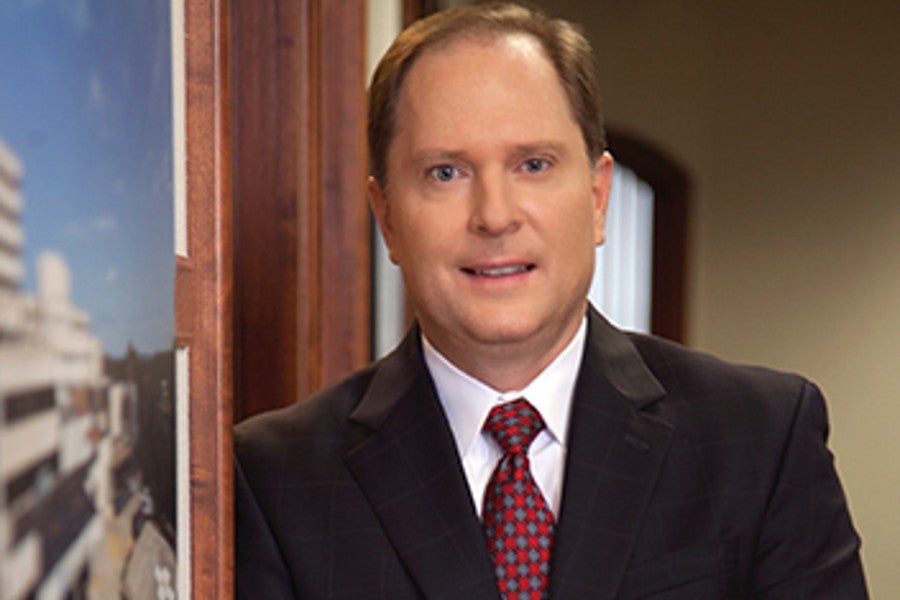 Tim Adams, President/CEO of Saint Thomas Health and Ministry Market Executive for Ascension Tennessee, will be the featured speaker for the Nashville Business Breakfast on Feb. 15 in the George Shinn Center on the Lipscomb main campus. The event will begin at 7 a.m. and will cost $40 with registration in advance and $50 at the door. 
The Nashville Business Journal in collaboration with Lipscomb University will be requiring any participants who attend this event in person to be fully vaccinated against COVID-19 or have received a negative COVID-19 test within 72 hours prior to the event. In-person attendees will receive additional instructions for how to report their vaccination or negative test status. Additional safety protocols may be in place, which may include indoor mask requirements, physical distancing, and hand sanitizing stations.
About Tim Adams
Tim Adams joined Ascension as President/CEO of Saint Thomas Health and Ministry Market Executive, Ascension Tennessee in January 2018. Tim presides over Saint Thomas Health's nine inpatient facilities in Middle Tennessee in addition to a network of physician practices, joint ventures and community partnerships.
Tim previously served as Tenet Healthcare's Texas Region Chief Executive Officer. At Tenet, Tim led one of the company's largest regions, with 26 hospitals and net operating revenues of approximately $4 billion. Tim previously led the company's integration and operations team, during which he oversaw the integration of new hospital acquisitions as well as several enterprise-wide functions including business development, marketing, data analytics and the company's post-acute service lines.
Prior to his leadership at Tenet, Tim was Chief Executive Officer at Cedar Park Regional Medical Center in Cedar Park, Texas, a partner of Ascension's Seton Healthcare Family. Earlier he served as Division Vice President with Community Health Systems, providing operational oversight of the system's Texas facilities. He also served as Division President for IASIS Healthcare, which has been acquired by Steward Health Care System, overseeing three hospitals in the Tampa, Florida, market.
Tim serves on the Tennessee Hospital Association Board of Directors, Nashville Health Care Council Board & Executive Committee, Williamson Inc. Board, Tennessee Business Roundtable, Partnership 2025 Lead Investor Council, United Way of Greater Nashville board, American Heart Association Board, Leadership Nashville board, and Baylor University's MBA Healthcare Program Advisory Board.
Tim earned his Bachelor of Business Administration degree from Baylor University in Waco, Texas, and his Master of Business Administration degree from The University of Texas at El Paso.