HumanDocs Film Series: "Revolution of the Heart: The Dorothy Day Story"
Wednesday, February 12, 2020 7:00 PM-10:00 PM
Shamblin Theatre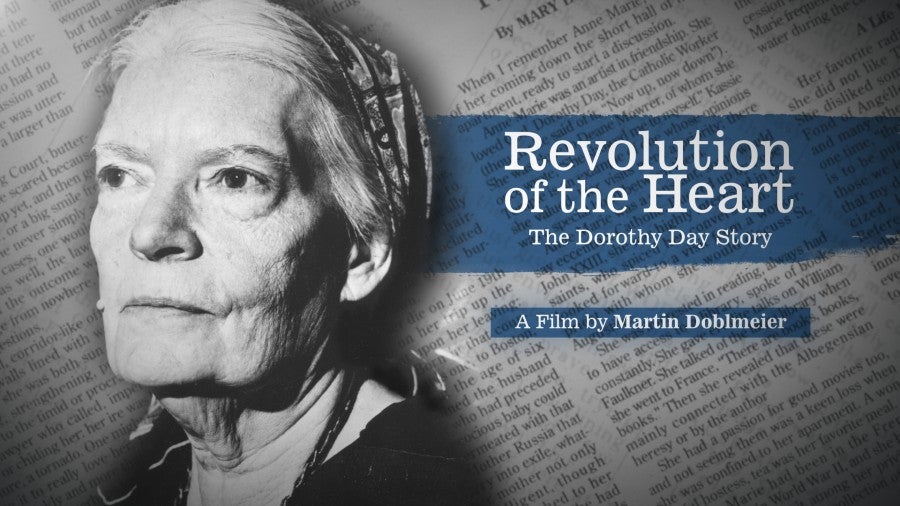 The HumanDocs Film Series presents a free screening of "Revolution of the Heart: The Dorothy Day Story" along with a talk-back discussion by the director, Emmy-winning Martin Doblmeier.
HumanDocs screens a series of social-justice documentaries at Lipscomb each semester. The series, sponsored by the College of Liberal Arts & Sciences and presented by the Lipscomb Honors College, is intended to develop students personally, encourage lifelong learning and inspire service in a changing world.
All films in the series are open to the public and include a panel discussion or talk-back session after the screening.
This documentary profiles Dorothy Day, an American journalist, social activist and Catholic convert who stood for what she believed and helped start a movement in the early 1900s until her death in 1980. This extraordinary woman began the Catholic Worker Movement, which began as a newspaper to expose rampant injustices during the Great Depression and eventually expanded to become a network of houses of hospitality for the poor and destitute that are still going strong today.
Doblmeier has produced more than 30 award-winning films that have aired on PBS, ABC, NBC, the BBC and the History Channel. He has two Emmy Awards, and his films include the highly acclaimed "Bonhoeffer," a documentary about German theologian and Nazi resister Dietrich Bonhoeffer, and "The Power of Forgiveness," which included Elie Wiesel, Buddhist master Thich Nhat Hanh and others.
Day was a prolific writer, exploring subjects like war and peace, justice, pacifism, poverty, charity, faith, prayer and much more. According to JourneyFilms.com, the FBI once considered her a threat to national security. Now the Catholic Church is considering her for sainthood.
"Revolution of the Heart" includes rare archival photos and film footage, as well as interviews with actor/activist Martin Sheen, theologian Cornel West, author Joan Chittister, Jim Wallis of Sojourners and many others.
For more information on this event, contact Ted Parks, associate professor of foreign languages and co-curator of Lipscomb's HumanDocs Film Series, at ted.parks@lipscomb.edu or 615.966.6616.