Guest Speaker: Dr. Ming Wang
Friday, September 20, 2019 1:00 PM-2:00 PM
Ward Hall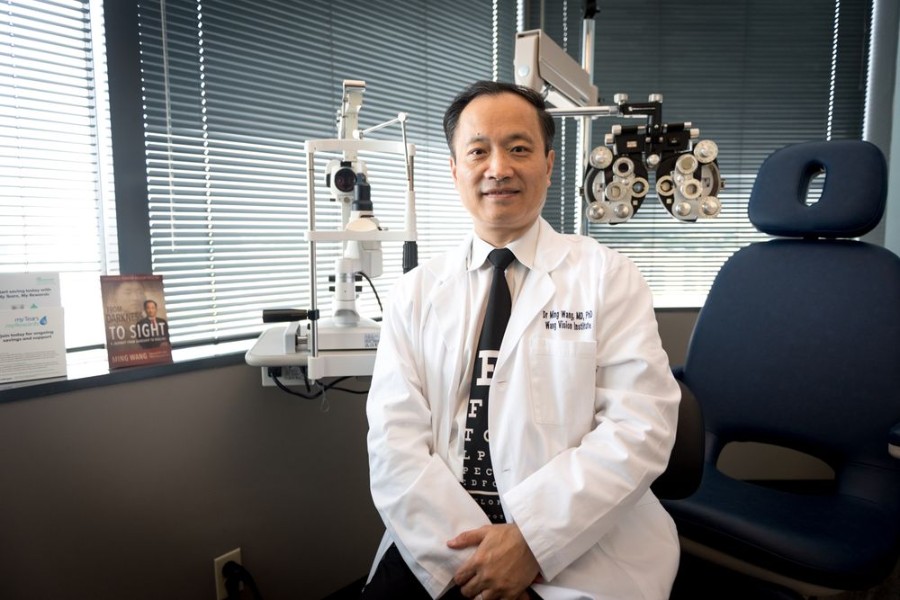 Dr. Ming Wang, a world-renowned laser eye surgeon, Harvard and MIT graduate and local philanthropist, will give an inspirational talk on his personal experience with God and science.
A reception and a book-signing of Wang's autobiography, From Darkness to Sight: A Journey from Hardship to Healing, will follow in the College of Computing & Technology's main offices in the Swang Business Center.
As a teenager, Wang escaped China's Cultural Revolution, and made his way to the U.S. with $50 in his pocket. He earned a Ph.D. in laser physics and graduated with the highest honors from Harvard Medical School and MIT. He embraced his Christian faith and tackled one of the most important questions of our time – are faith and science friends or foes? This question led him to his invention of a breakthrough biotechnology to restore sight.
Wang has performed more than 55,000 eye procedures. He has published nine textbooks, holds several U.S. patents and performed the world's first laser artificial cornea implantation. He established a non-profit charity, which to date has helped patients from more than 40 states in the U.S. and 55 countries, with all sight restoration surgeries performed free-of-charge.