Green Hills Wind Symphony Concert
Sunday, September 24, 2023 3:00 PM
Collins Auditorium, Lipscomb University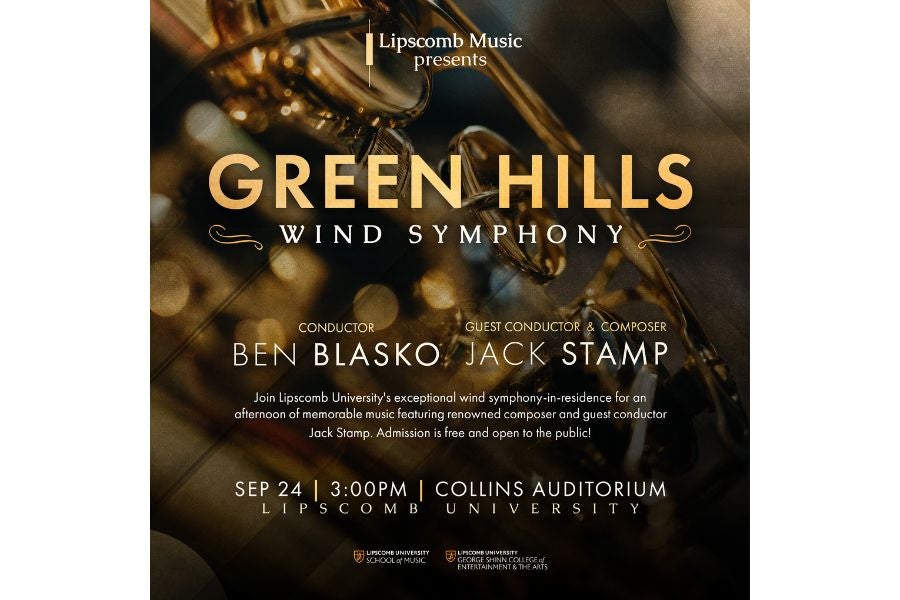 The Green Hills Wind Symphony, which is now in residence at Lipscomb, has their very first performance on Sept. 24th at 3pm in Collins. Admission is free.

The group is made up of local teachers, performers, and auditioned Lipscomb students. For this performance, composer and conductor Jack Stamp will be in residence. To read more about Jack Stamp, go to: https://www.jackstamp.com

The concert will perform the music of:Jack Stamp, Micah Hayes, Percy Grainger, Peter Mennin, Steve Danyew, and Chris Pilsner.