Engineering Mock Interviews
Thursday, January 30, 2020 4:00 PM-7:00 PM
Fields Engineering Center, 2nd floor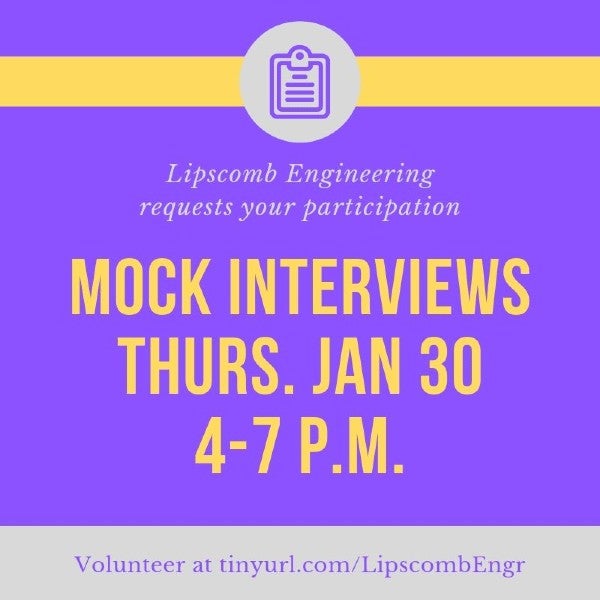 Mock interviews will be held by the College of Engineering on Jan. 30 from 4 to 7 p.m. Volunteer interviewers are needed to meet and give feedback to our engineering seniors.
You'll have 20-minute rotations, and are asked to give candid recommendations for improving their body language and confident, clear expressions. 
Heavy hors d'oeuvres and sample interview questions will be provided. 
For more information, please contact Megan Davis at megan.davis@lipscomb.edu or 615-966-5039.