Commencement
Saturday, May 8, 2021 9:30 AM-4:30 PM
Allen Arena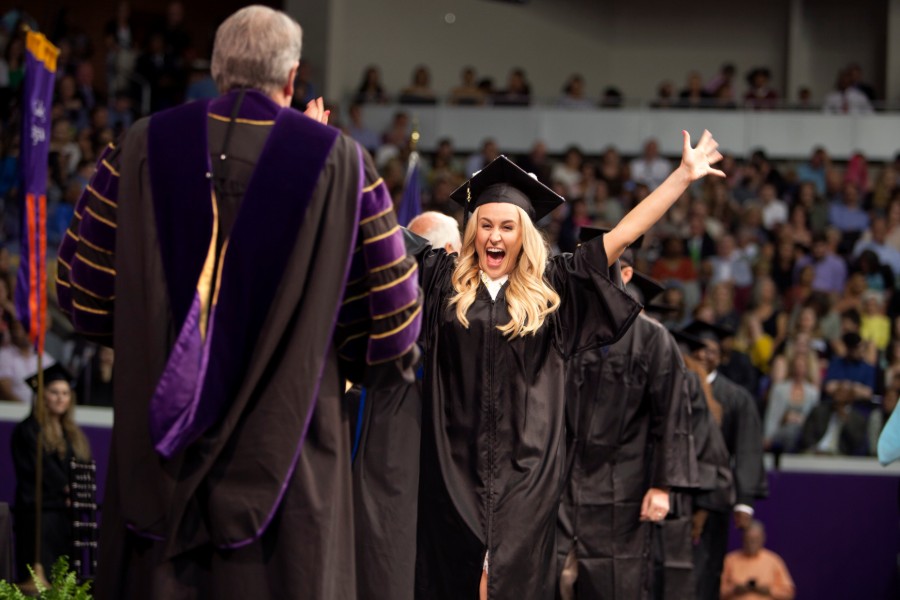 Commencement is an exciting time for our campus, as we welcome family and friends to be part of a ceremony honoring a new graduating class ready to make a difference in the world.
The baccalaureate worship service, and receptions for colleges and department will be held throughout commencement weekend, and the formal conferring of degrees will occur during the Dec. 19 commencement ceremony. Graduates and their families will hear words of encouragement from various speakers and can celebrate this significant milestone in their lives.
For additional information, contact the Commencement Office at 615.966.6672 or visit our website.