Colleges Can Have Vocations, Too
Thursday, November 14, 2019 7:30 PM-Saturday, November 16, 2019 12:00 PM
Lipscomb University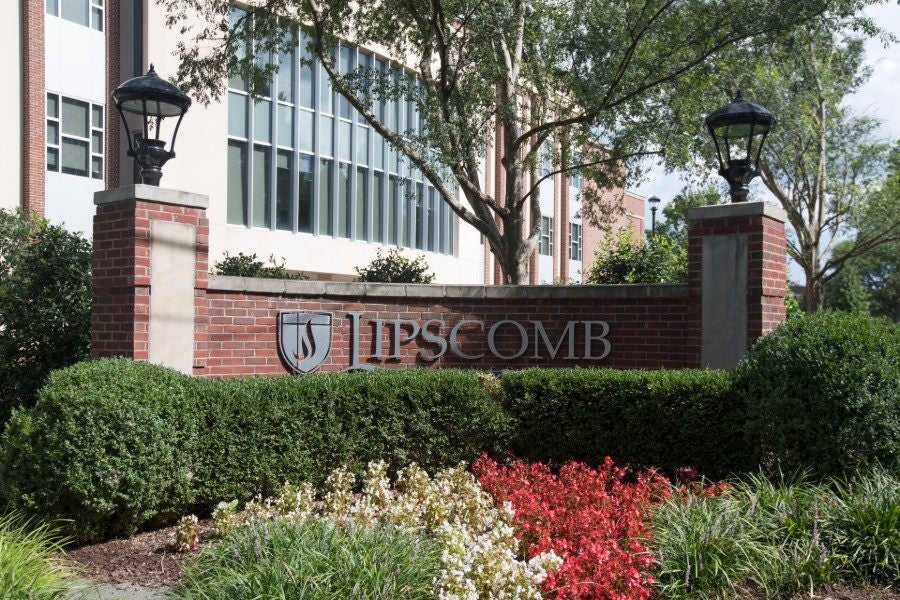 Transforming the mission of a college or university into a saga—a powerful and compelling narrative informed by a unique history—requires a strong sense of institutional vocation in which the college or university has been called and summoned to fulfill a special role. On November 14-16, 2019, Lipscomb University will host a gathering sponsored by the Network for Vocation in Undergraduate Education (NetVUE), of which Lipscomb is an active member. NetVUE is a consortium of over 250 colleges and universities that have found the language of "vocation" and "calling" to be a productive way of helping students think about the relationships among their studies, their faith, and their future careers.
This gathering, titled "Colleges Can Have Vocations, Too," will consider institutional vocational discernment as a means of identifying and developing the university's saga, with attention to issues of religious heritage, educational philosophy, faculty commitments, and student outcomes. Speakers will include Florence Amamoto, Gustavus Adolphus College; David S. Cunningham, director of NetVUE; Richard Goode and John Mark Hicks, Lipscomb University; Forrest Harris, American Baptist College; Todd Lake, Belmont University; Jason Mann, Augustana College (IL); Sheila Peters, Fisk University; Julianne Wallace, Alvernia College; and Tracy Wenger Sadd, Elizabethtown College.
---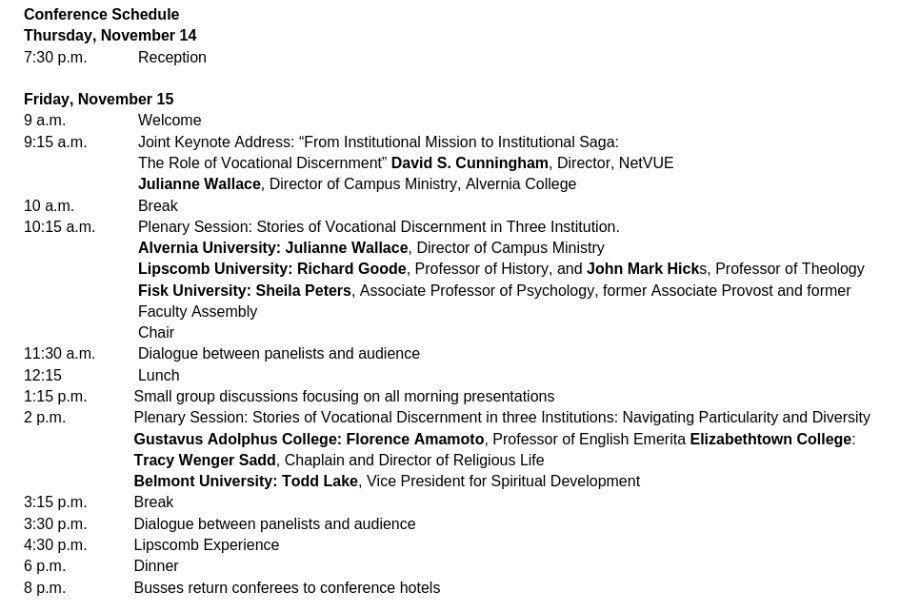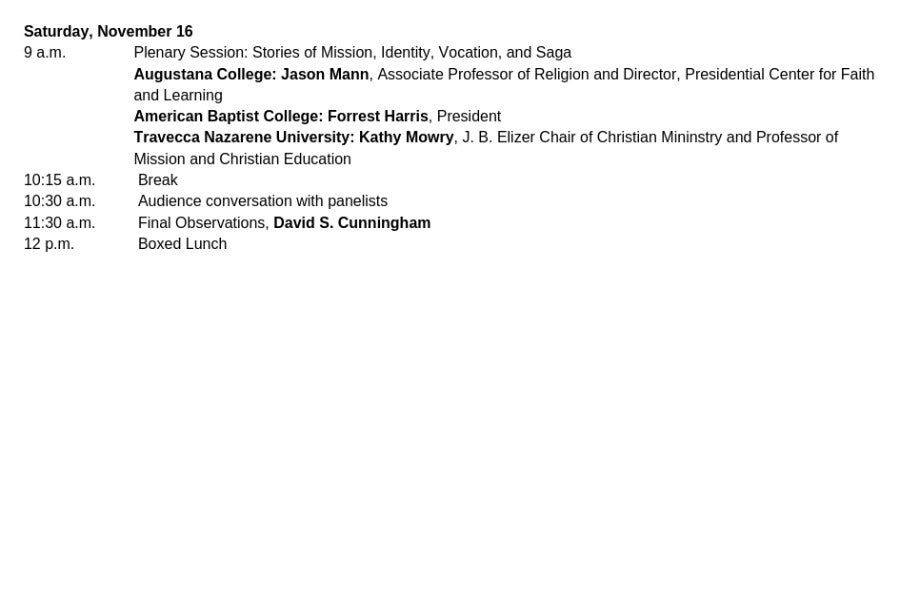 ---
---
Travel and Housing
Conferees will be housed in the Hilton Nashville/Green Hills Hotel, just minutes from the Lipscomb campus. To make a reservation call the hotel direct at (615) 297 – 9979 and ask for the ­­­­Lipscomb University Conference group block. Alternatively, click on this link and enter the arrival and departure dates to begin the reservation process. The cutoff date to receive group block pricing is Tuesday, October 15th, 2019. Conferees who drive should consult this map that shows the location of both Lipscomb University and the Hilton Nashville/Green Hills Hotel. Conferees who use air travel will fly into the Nashville International Airport (BNA), less than thirty minutes from both Lipscomb and the conference hotel.
For participants from NetVUE member institutions: the registration fee of $50 per person covers all conference costs, including meals and Friday night accommodations. Participants must make their own hotel reservations, which may include additional nights at their own expense. 
For participants from non-NetVUE member institutions: the non-member registration fee of $100 covers the conference and meals, but not lodging. Those from outside the Nashville area who need lodging must make their own arrangements. Non-members are welcome to stay at the Hilton Nashville/Green Hills Hotel, but may also seek out other accommodations; in either case, lodging is at their own expense.
For further information, please contact Sarah Flatt at slflatt@lipscomb.edu or at 615-966-6121.
This event is made possible by the Network for Vocation in Undergraduate Education (NetVUE). NetVUE is administered by the Council of Independent Colleges with generous support from Lilly Endowment Inc.