ASHRAE Student Night
Thursday, February 13, 2020 5:30 PM-7:30 PM
Fields Engineering Center, 2nd floor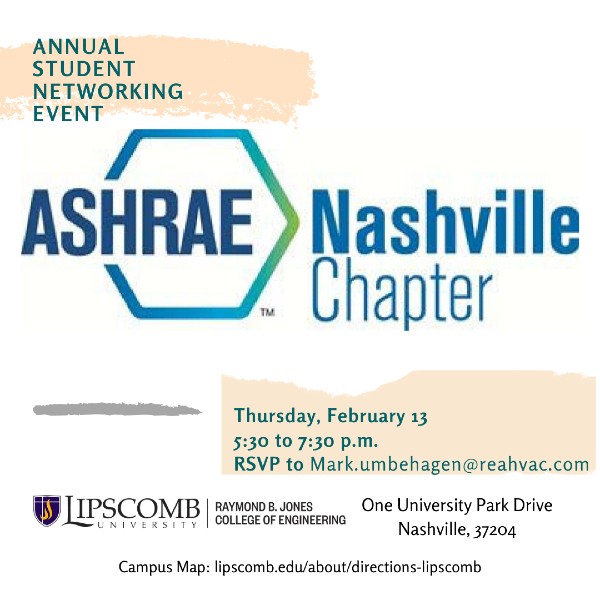 You're invited to network with Middle Tennessee's heating, cooling and ventilation experts at the annual ASHRAE Student Night.
Enjoy heavy hors d'oeuvres and great conversation as you learn about opportunities in engineering, sales, manufacturing and design. 
This event is free to attend and open to the public. Students from other universities are particularly welcome.
For information, please contact Megan Davis.